Fair Trade USA
Corporate Social Responsibility (CSR), Sustainability and Cause News & Media
Fair Trade USA
Campaigns
October is the 8th annual Fair Trade Month in the United States.  Throughout the month, conscious consumers and ethically-minded brands will unite to celebrate and promote Fair Trade. A variety of education events, in-store sampling programs and online initiatives have been planned to help...
We can change the world by changing our breakfast. How? Have Fair Trade Breakfast and help Wake up the World by educating friends and family about the benefits of supporting Fair Trade.  A Fair Trade Breakfast is a shared morning meal that features as many Fair Trade Certified products as...
Pages
Fair Trade USA ON SOCIAL MEDIA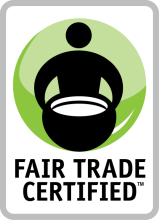 Fair Trade USA, a nonprofit organization, is the leading third-party certifier of Fair Trade products in North America. Fair Trade USA audits and certifies transactions between companies and their international suppliers to ensure that the farmers and workers producing Fair Trade Certified goods were paid fair prices and wages, work in safe conditions, protect the environment, and receive community development funds to empower and uplift their communities. Fair Trade USA also educates consumers, brings new manufacturers and retailers into the system, and provides farming communities with tools, training and resources to thrive as international businesspeople. Visit www.FairTradeCertified.org for more information.