Texas A&M Fair Trade University Designation Press Release
Texas A&M becomes largest university in nation to earn Fair Trade status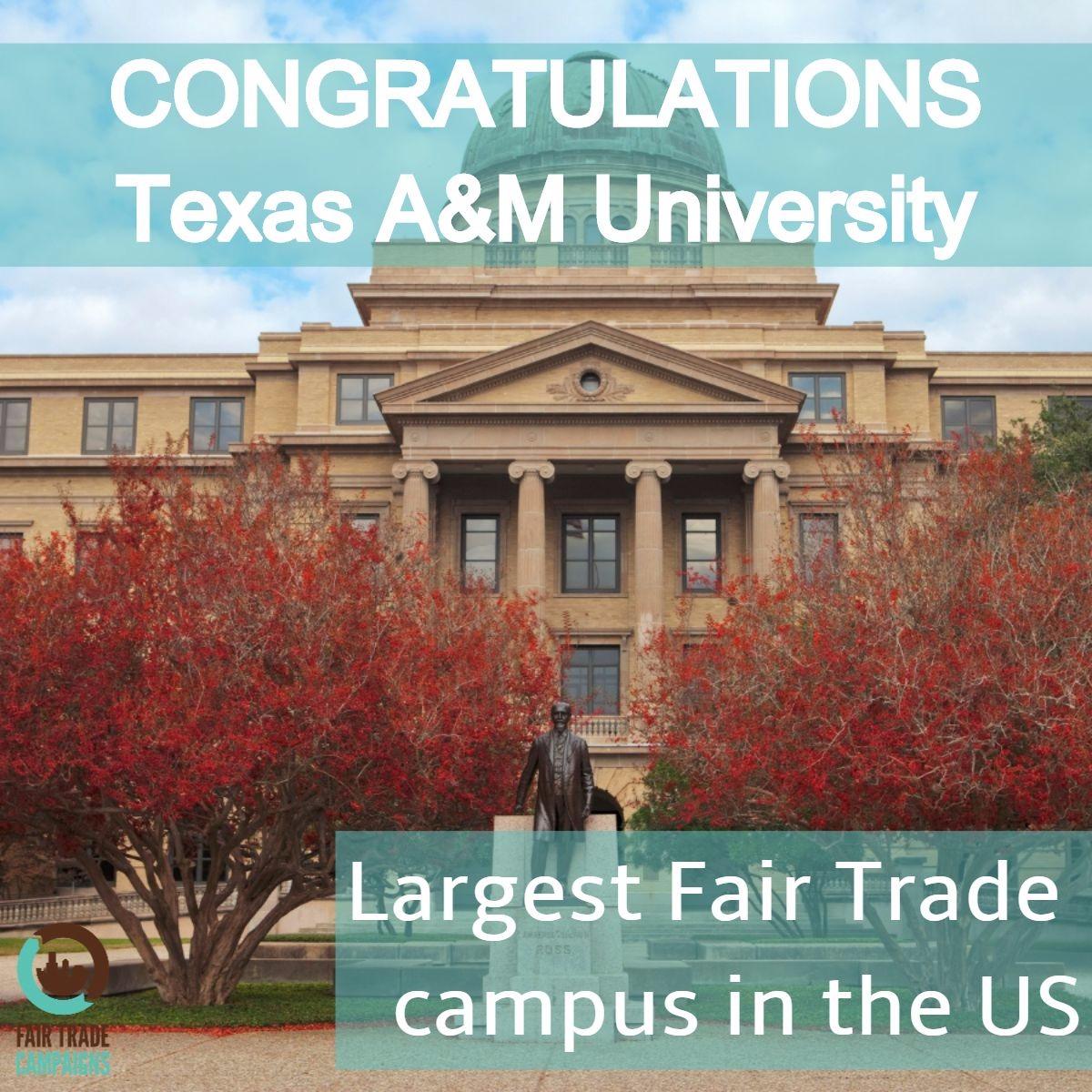 Texas A&M Fair Trade University Designation Press Release
This press release was originally posted on Fair Trade Campaigns.
By Elena Watts, Texas A&M Marketing and Communications
COLLEGE STATION, Sept. 14, 2017—Texas A&M is the 46th and largest university in the nation, and only the second in Texas, to earn official designation as a Fair Trade University from Fair Trade Campaigns, a national initiative that engages students in issues of global poverty.
Fair Trade is an economic system that ensures the products purchased by consumers are grown, harvested, crafted and traded in ways that improve lives and protect the environment. Fair Trade Campaigns recognizes schools committed to educating students about the issues and sourcing of Fair Trade products, such as coffee, tea and chocolate, and to providing such options on campuses.
Click here to continue reading the full article on fairtradecampaigns.org