Campaign: Dell Focus Area | SUPPLY CHAIN
Our supply chain touches many thousands of lives around the world. We're keenly aware of its impact, and work in close partnership with our suppliers to continually improve our performance. We're particularly focused on protecting human rights and empowering workers, while driving sustainable actions among suppliers. We're also committed to transparently reporting on our activities at every step in our supply chain.
Visit dell.com/supplychain for more information on:
Our commitments: Dell is committed to responsible business practices and to high standards of ethical behavior. This extends to the way we manage our global supply chain.
Our actions: From direct engagement to industry-wide partnerships, Dell takes an active role in guiding our suppliers to a better, more ethical supply chain.
Our progress: Measuring the effectiveness of our actions is a critical step in the ongoing effort to build a responsible, resilient supply chain. We are committed to transparency in this process, providing our customers and other stakeholders with insight into our performance. For a deep-dive on progress, please see our 2019 Supply Chain Sustainability Progress Report (published June 2019).
Our suppliers: List of Dell final assembly and/or original design manufacturers
Responsible sourcing: It is Dell's position to source responsibly, to work collaboratively with others to create conditions where we can give our customers confidence that we are acting responsibly and to hold our suppliers accountable to the same high standard.
Supplier responsibility: Dell is committed to responsible business practices and to high standards of ethical behavior. We also hold our suppliers to high standards of excellence defined in governing laws, recognized international standards and conventions, and global best practices listed on this page.
Supplier diversity: What we look for in our suppliers and who qualifies as a diverse supplier.
Smelter List: View our report on Dell's Raw Materials Sourcing program, which focuses on the actions, progress, and strategy to promote Dell's responsible sourcing of raw materials (including 3TG).
Supplier Global Citizenship Commitment: Noted within our Dell Code of Conduct.
2018 Supply Chain Sustainability Progress Report: This Supply Chain Sustainability Progress Report provides an overview of key activities, with a focus on FY18 audit results for the five areas of the EICC Code of Conduct and Dell's programs for continuous improvement in those areas. It is available here.
2018 Responsible Minerals Sourcing Report: As stated in our Responsible Sourcing Policy, Dell is committed to the responsible sourcing of materials used in our products. With this commitment, in 2016 we expanded the scope of our Conflict Minerals Program and established our Responsible Minerals Program. This report discloses our responsible sourcing work in 3TG, cobalt and mica for the calendar year 2018. It is available here.
2020 Legacy of Good Plan Annual Progress Report: Supply chain
Explore the supply chain section of Dell FY19 2020 Legacy of Good Plan Annual Progress Report:
https://corporate.delltechnologies.com/en-us/social-impact/reporting/fy19-csr-report.htm
Videos from this campaign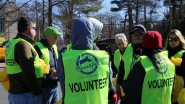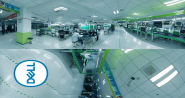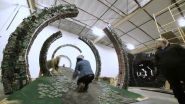 Content from this campaign