Harnessing Mobile Technology to Train Supply Chain Workers
Dell develops a scalable, mobile-based training program that directly engages workers, closes performance gaps and builds suppliers' capabilities.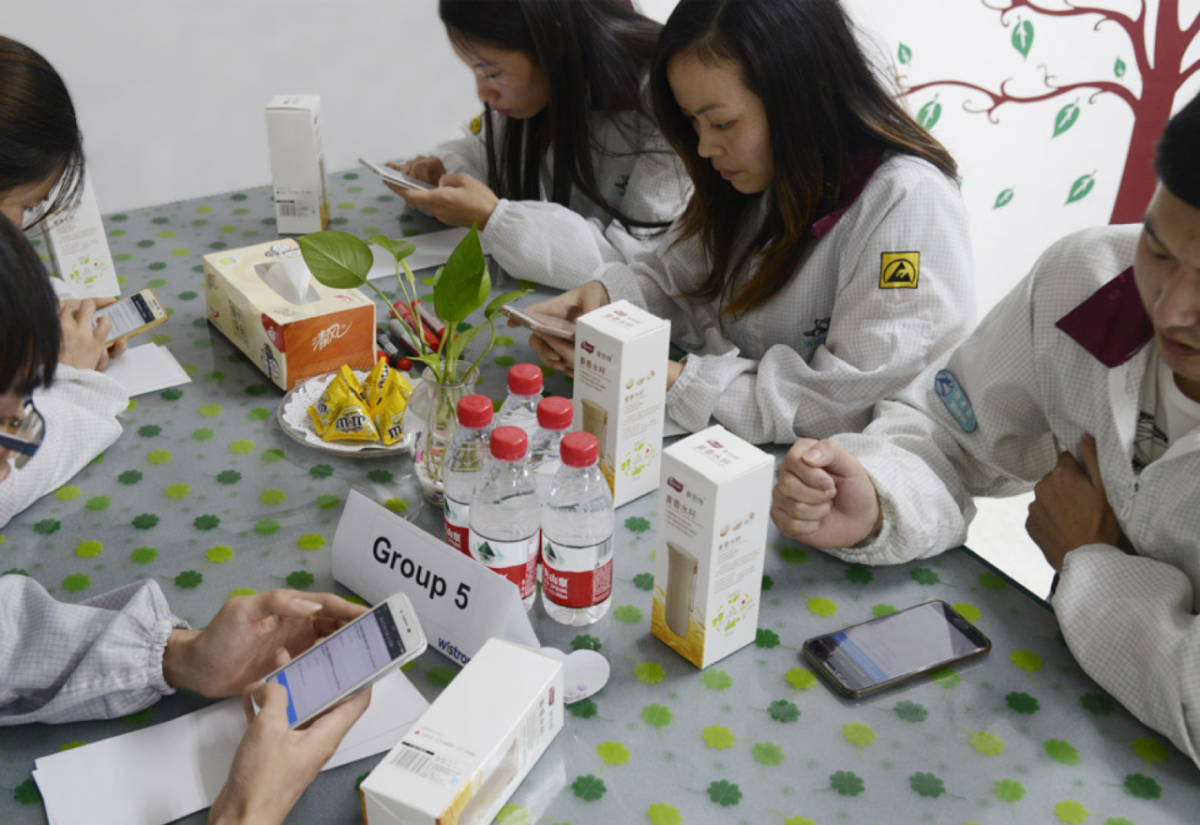 Dell has a large and dynamic supply chain, with supplier facilities located in many regions around the world and many suppliers involved at multiple tiers in the manufacturing process. We require all suppliers to comply with all applicable laws and recognized international standards, and also abide by the high social and environmental responsibility (SER) standards outlined in the Responsible Business Alliance Code of Conduct and Dell Supplier Principles.
We take a comprehensive approach to monitoring and improving suppliers' performance through our risk assessments, audit process, corrective action plan management and capability-building programs. The size and complexity of our supply chain make capability building especially important. To drive lasting change in SER performance over time, we must help suppliers develop their own systems for preventing, managing and correcting issues.
We offer suppliers a variety of online and in-person trainings — on topics ranging from working hours to environmental management — that they can then cascade to their workers. Dell's SER specialists in each region engage with suppliers to review audit findings, corrective action plans and root cause analyses, and help develop and deliver trainings to drive sustained performance. In FY18, supervisors and administrators at nearly 300 Dell supplier facilities completed our capability-building trainings.
To help suppliers scale their training efforts, we sponsored a health and safety training in April 2017 that is delivered directly to workers on their mobile phones. In just nine months, more than 88 percent of workers at 20 supplier facilities completed the training (35,000 workers total).
We decided to utilize a mobile training platform because our research revealed it can be difficult for suppliers to pull large groups of people off the manufacturing floor for training, yet most workers use mobile phones. Because mobile-based training is delivered directly to workers, suppliers don't need to spend time sourcing and delivering classes on their own. This makes the training cost-effective for suppliers to access and easy for Dell to scale across many suppliers and workers worldwide.
We customized mobile-based trainings on health and safety, using suppliers' and workers' feedback to tailor the modules to meet their needs. The trainings use videos, animation and quizzes to create an engaging experience covering topics such as machine safety and emergency response.
We chose health and safety as our inaugural training topic because our biennial supplier audits revealed some nonconformance issues in this area. Dell's benchmark survey of workers' knowledge of health and safety topics also revealed some gaps. Health and safety issues affect workers directly, and we are committed to improving their well-being. Among the China-based suppliers participating in our mobile-based training pilot, we used the app WeChat to further educate and engage workers, regularly sending health-related articles and even sponsoring a video competition among workers to build excitement about using the platform.
Our initial surveys show the training improved workers' scores on health and safety questions by up to 10 percent in one year, and suppliers say the trainings are fun, engaging and cost-saving.
"There is no doubt that this type of training, which uses smartphone as its tool, is more convenient and diverse compared with traditional training. The workers can get access to all kinds of information they want to know anytime and anywhere, and all they need is only a phone and network," said Serena Xu, Compal's assistant human resources director. 
We are working to expand the mobile-based training to additional suppliers and to introduce new trainings on topics such as educating workers on their rights from onboarding to resignation. We will work with our suppliers and SER specialists to determine additional training topics based on feedback from workers and audit findings.