Dell Focus Area | CULTIVATING INCLUSION
At Dell, Diversity and Inclusion is in our DNA: it's more than what we do; it's who we are. Diversity unlocks our creative spirit, helping us innovate to make a better tomorrow for all. To underline this commitment, Michael Dell chairs our Global Diversity Council. This council provides direction, support and strategic oversight, ensuring that Diversity and Inclusion is woven into the fabric of everything we do.
Visit dell.com/diversityandinclusion for more information on:
Creating a workplace that is inclusive
Diverse and inclusive teams help our team members feel valued, engaged and inspired to do their best work in service of our customers.
Cultivating our external brand
The enduring relationships we create with our partners helps Dell drive its diversity and inclusion strategy into the marketplace.
Growing a diverse workforce
In order to serve our customers' needs, we must be committed to having a diverse workforce that reflects our customer base.
Employee Resource Groups (ERGs)
Our ERGs create a platform of networking, leadership development, community volunteer opportunities and avenues for driving business results.
2020 Legacy of Good Plan Annual Progress Report: People
Explore the people section of Dell FY19 2020 Legacy of Good Plan Annual Progress Report:
https://corporate.delltechnologies.com/en-us/social-impact/reporting/fy19-csr-report.htm
Videos from this campaign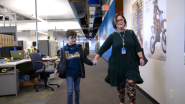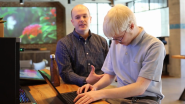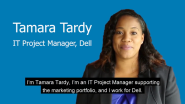 Content from this campaign