Boosting Local Economies by Supporting Diverse Suppliers
Dell's partnerships with small, woman-owned and minority-owned businesses help these suppliers create an economic ripple effect throughout their own supply chains and communities.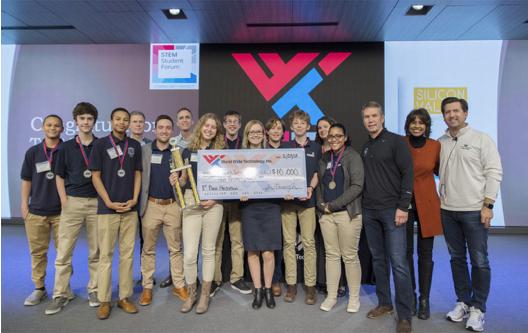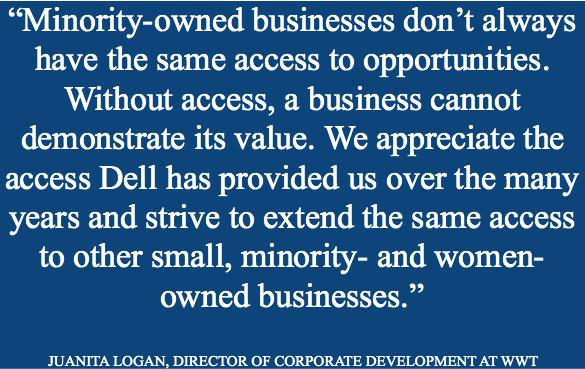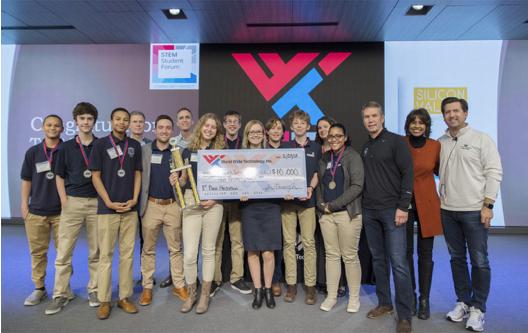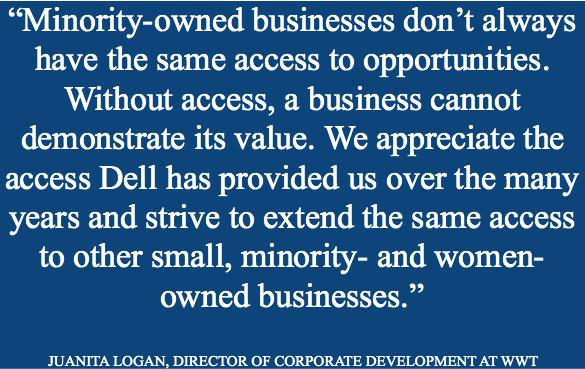 When World Wide Technology (WWT) first started reselling Dell computers in 1990, the minority-owned company had just seven employees in St. Louis. Over the past three decades, WWT has earned more and more of Dell's business, becoming one of our biggest strategic partners in both supply chain management and channel sales. Today WWT is a global technology solution provider with $10.4 billion in annual revenue and more than 4,600 employees. And the company received the 2017 Dell EMC North America Partner of the Year Award.
At Dell, we've long believed in the importance of partnering with diverse suppliers like WWT. Since 2009, we've been a member of the Billion Dollar Roundtable, an elite organization of nearly 30 companies committed to spending at least $1 billion annually with minority- and woman-owned suppliers. Having a diverse supplier base gives our diverse customer base a wider range of innovative products and services. And supporting diverse suppliers enables them to grow their businesses and contribute to their local economies.
We've spent more than $3 billion annually for the past six years with minority-owned and woman-owned businesses globally. This has a ripple effect throughout our supply chain and throughout the communities our suppliers serve.
WWT can attribute much of its sales and workforce growth to its partnership with Dell, as we awarded the company its first contract outside of the U.S. When we expanded Dell's manufacturing presence in Brazil in 2009, we asked WWT to supply our packaging parts and pieces using their just-in-time model. WWT opened a Brazil office, eventually expanded to Mexico and China, and is now a global supplier for our packaging materials. Today, 20 percent of WWT's revenue comes from outside the U.S.
"We've always had strong advocates and sponsors within Dell who have helped catapult our company to the next level. Dell's executives have helped us understand the company's visions and plans and how we can be a part of them," said Mark Franke, WWT's vice president of global supply chain. "Their willingness to form relationships with us and persevere together through 20 years has been remarkable."
WWT has in turn given back through advocacy and mentorship both within the local community and its own supply chain. They partner with several community organizations that promote interest in science, technology, engineering and math (STEM) and prepare students and young adults to be "future ready." For example, they hold an annual STEM Student Forum and Hackathon at WWT's St. Louis campus. Teams of students from public, private and parochial schools work together to find creative solutions to problems using STEM skills. WWT employees mentor and coach each team, and the winning school receives a $10,000 grant from WWT to support its STEM initiatives. And WWT provides underserved students with education and internships though its partnerships with National Academy Foundation and NPower.
Meanwhile, within its own supplier diversity program, the company provides networking and business opportunities to small businesses such as the African-American-owned general contractor TW Constructors. WWT Chairman and Co-founder Dave Steward, along with other WWT leaders, mentored and hired TW Constructors to complete several facilities projects for WWT over the last nine years, most recently WWT's new global headquarters.
This story shares one example of how Dell is committed to driving human progress by putting our technology and expertise to work where it can do the most good for people and the planet.
Explore more at legacyofgood.dell.com.