Six Companies to Watch in the Future of the Circular Economy
by Stephen Roberts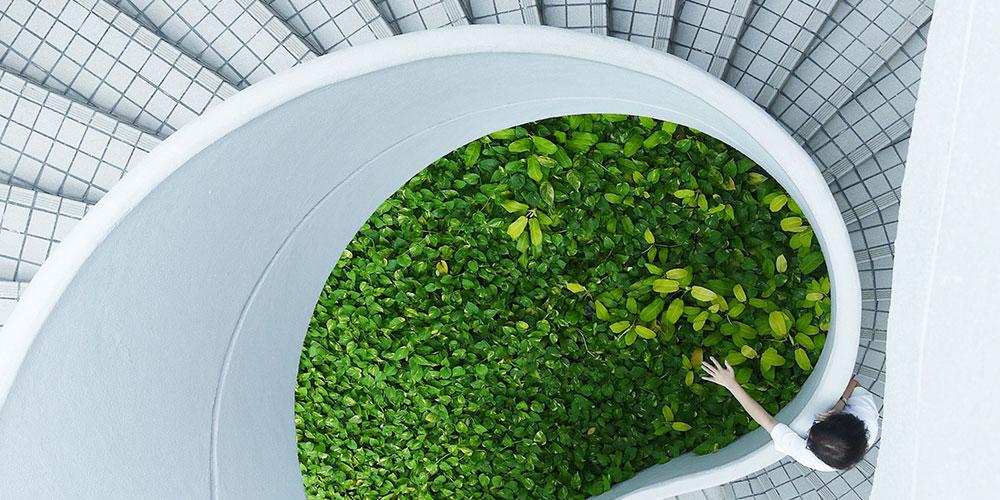 Originally published on Direct2Dell
The days of the linear economy are numbered. Businesses the world over are finding innovation and growth by striking out in a circular direction. More than simply doing "less bad," we are seeing the advent of regenerative practices and net positive solutions – and that gives me hope.
Many of the solutions follow the traditional bread-and-butter of the circular economy with a focus on closing loops and minimizing the creation of waste. Just this week, in fact, Dell announced its closed-loop gold program. We are mining "eGold" from recycled technology and sending that gold to our suppliers who will use it to coat components for new motherboards.
In addition to the business benefits, the process cuts environmental impacts by approximately 99 percent compared to traditionally mined gold.
This initial project will support the creation of millions of new motherboards in the next year, the first of which appear in the Dell Latitude 5285 2-in-1, which we introduced at CES. This will complement our other projects that close the loop on plastics from e-waste, take advantage of recycled carbon fiber, or reuse ocean-bound plastics.
As exciting as these programs are, I'm particularly inspired by the new circular approaches all around me, especially where technology is driving systemic thinking. The Internet of Things and big data analytics are reshaping our understanding of processes, identifying inefficiencies, and driving more integration and automation than ever before.
We've already seen that circular can be good for our business and we believe the benefits will keep coming – for everyone. The key, though, is recognizing that business as usual will not cut it, and that we need to support one another's efforts.
That's why we are proud to once again sponsor The Circulars, an initiative of the World Economic Forum and Forum of Young Global Leaders, run in collaboration with Accenture Strategy. We were honored to win The Circulars Multinational Award in the program's inaugural year and we have been involved since as sponsor of The Dell Circular Economy People's Choice Award. This category, focused specifically on early-stage businesses leading the way to create new and innovative circular economy solutions, is unique to the other categories as the winner is chosen by public vote.
So now it is your turn to get excited. There are some exceptional up-and-coming groups nominated. Voting is now live and this year is certainly the strongest selection of finalists we have seen to date.
Check out their stories below:
Banyan Nation | India | A plastics recycling company driving a more formal industry
Banyan Nation is India's first vertically integrated plastics recycling company, working with smart technology to formalize the informal recycling industry currently in place and using their own plastics cleaning technology to restore waste to near virgin quality. Banyan has recycled 7 million pounds of plastic, and integrated over 2,000 workers into their value chain.
Bureo | USA | Turning ocean plastic and fishing nets into premium products
Working in Chile, Bureo has launched a fishing net collection program with local fisheries to encourage collection, turning the waste into products such as skateboards and clothing. They are partnered with leading corporations, such as Patagonia, and to date have collected the equivalent of 4.5 million square feet of discarded fishing nets.
InStock |Netherlands | A restaurant chain using surplus food for their menus
InStock have three restaurants in the Netherlands, using surplus food from supermarkets and producers to prepare delicious dishes, in doing so breaking down barriers to food waste and growing awareness. InStock also create bespoke circular products, manufacturing beer and granola from food surplus. InStock has rescued 300,000 kilos of food since June 2014.
Toast Ale | UK | Social enterprise using surplus bread to brew beer
Toast Ale is committed to tackling food waste by during surplus bread into high-quality beer. They are for sale in leading supermarkets in the UK and internationally. 100% of profits go towards organizations tackling food waste and to date, Toast has used 10.5 tons of surplus bread to brew 115,000 liters of beer.
Vigga | Denmark | Children and mothers clothing subscription service
VIGGA is a maternity and kid's wear brand designed for a circular economy, offering high quality, organic clothes for a monthly subscription fee for babies and mothers. To date, VIGGA has circulated a total of 130,000 pieces of clothing, saving 13 million liters of water and 10 tons of CO2 emission in the process.
Yerdle Recommerce | USA | Enabling fashion companies to buy back and resell clothing
Yerdle enables large brands to launch resale markets for their products by providing the platform, logistics and infrastructure for a marketplace. Secondary markets in fashion are growing rapidly, and Yerdle is the provider for brands such as Patagonia, Eileen Fisher and REI, reselling tens of thousands of items to date.
To vote, please visit The Circulars website. The Winner will be announced on January 22 in Davos alongside the World Economic Forum. Voting closes January 17.
This story shares one example of how Dell is committed to driving human progress by putting our technology and expertise to work where it can do the most good for people and the planet.
We invite you to explore our FY17 Annual update on our 2020 Legacy of Good Plan at legacyodgood.dell.com.