GRI
Corporate Social Responsibility (CSR), Sustainability and Cause News & Media
GRI
Campaigns
Climate change is a sustainability issue that entails more than concerns about carbon and energy. In order to address these issues organizations will need to do more than merely creating sustainability reports. Solving the climate challenge will involve concerted action by governments,...
GRI's Sustainability and Reporting 2025 is designed to promote an international discussion about the purpose of sustainability reporting and disclosures looking ahead to 2025. Over a 12-month period, thought leaders in various fields will be interviewed on subjects ranging from data...
Progress on G4 since the launch in 2013.
Pages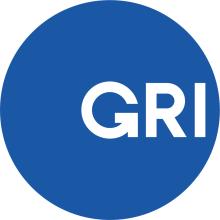 Global Reporting Initiative (GRI) is the independent, international organization that helps businesses and other organizations take responsibility for their impacts, by providing them with the global common language to report those impacts.
The GRI Standards are the world's most widely used and comprehensive sustainability reporting standards, which are developed through a multi-stakeholder process and made available as a free public good.