Role of Technology in Evolution of ESG Reporting
Number of GRI Licensed Software partners doubles in one year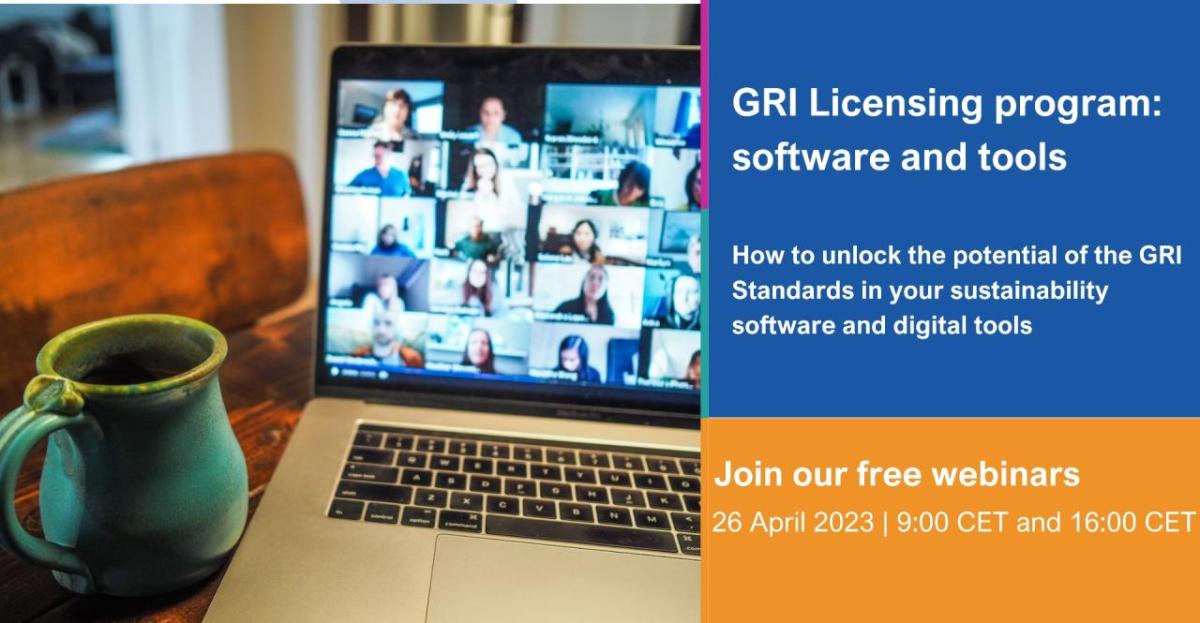 April 13, 2023 /3BL Media/ - As sustainability reporting becomes more widespread, GRI – provider of the world's most widely used impact standards – has seen rapid growth in it's software licensing program.
In 2022, GRI Licensing consolidated its offer by expanding its methodology, increasing the relevance for providers of ESG reporting software and tools. As a result, the number of GRI Licensed Software partners doubled, from 24 to 52 organizations.
GRI licensing recognizes that sustainability and ESG technology can be an enabler for increased transparency by companies, helping them with improve data management, meet regulatory and reporting obligations, and build trust with stakeholders.Through this program, GRI ensures corporate software and tools accurately incorporate the GRI Standards, all the while preserving the integrity of GRI's intellectual property.
John Knights, GRI Head of Services, said:

"At GRI, we recognize the pivotal role that technology plays in the progression of impact reporting, and we remain committed to leveraging its power for a sustainable future. Our software licensing program has rapidly increased, and reflects the emerging role of software solutions in supporting improved sustainability performance, reducing reputational risks, and driving long-term value creation for business and stakeholders."
Registration is now open for free webinars on April 26 (one at 9 AM CEST and one at 5 PM CEST), where anyone can attend to discover more about GRI licensing and the benefits of becoming a Licensed Software partner.
Through GRI Licensing, the organization aims to strengthen the position of sustainability reporting on an equal footing with financial disclosure. This reflects the aims of GRI's collaboration with the International Sustainability Standards Board, and its support for the development of EU Sustainability Reporting Standards.
Revenue generated by the Licensing Program plays an important role in sustaining the continued development of the GRI Standards, ensuring they remain the world's most widely used and trusted standards for sustainability impacts, provided as a free and public good. Access the full list of GRI Certified Software Partners.
Global Reporting Initiative (GRI) is the independent, international organization that helps businesses and other organizations take responsibility for their impacts, by providing the global common language to report those impacts. The GRI Standards are the leading global standards for sustainability reporting.