Minnesota Twins Pitcher Hector Santiago to Join Action Team's First Teleconference of the School Year
Minnesota Twins Pitcher Hector Santiago to Join Action Team's First Teleconference of the School Year
National Youth Volunteer Program Teleconference Series Connects Teen Volunteers from Across the Country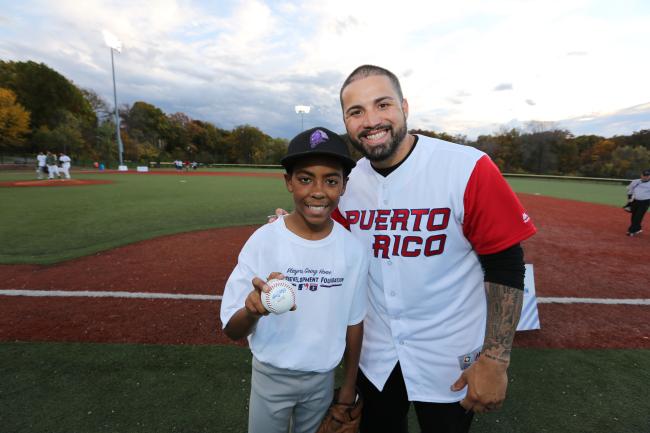 Thursday, October 12, 2017 - 1:30pm
The Action Team national youth volunteer program will host its first teleconference of the 2017-18 school year on Thursday, October 12 (9:00 PM ET), when Hector Santiago of the Minnesota Twins joins Action Team Captains from Brunswick (ME) High School as special guests.
Once again, legendary broadcaster George Grande will host the conference call, which is open to all high school Action Team Captains, Ambassadors and adult Coordinators from across the country.
Hector, a native of Newark, NJ, is of Puerto Rican descent and he has been actively involved with helping the island nation recover from the devastation caused by Hurricane Maria.  "The Puerto Rican players love their country so much," he told Yahoo sports. "Love their families that are there. We know how beautiful Puerto Rico can be, and we want to get it back to where it needs to be."
"We actually have a 40-foot container full of supplies: Rice, food, water. All the stuff that's mainly needed," he added. "I'm just going around town picking up stuff from family and friends, and friends of friends. Everybody wants to be a part of it. Everybody wants to help."
Brunswick High School has been an active member of the Action Team program for a number of years, and some of their Team Captains will join the call to share more about their recent volunteer efforts and activities.
During each teleconference, Action Team Captains from across the U.S. have an opportunity to discuss their passion for community service with active Major League baseball players and high school students participating in the national youth volunteer program created and administered by the Major League Baseball Players Trust and the national nonprofit, Volunteers of America.  Since its launch in 2003, Action Team Captains have helped more than 305,000 of their neighbors in need.
For more information about the Action Team click here or e-mail ActionTeam@mlbpa.org.
Watch the latest Action Team PSA on its YouTube channel here.