Major League Baseball Players Provide $50,000 Grant to Water Mission in Support of Puerto Rico Recovery
Players Trust grant to Water Mission will provide short-term solution for communities in Puerto Rico still in need of clean water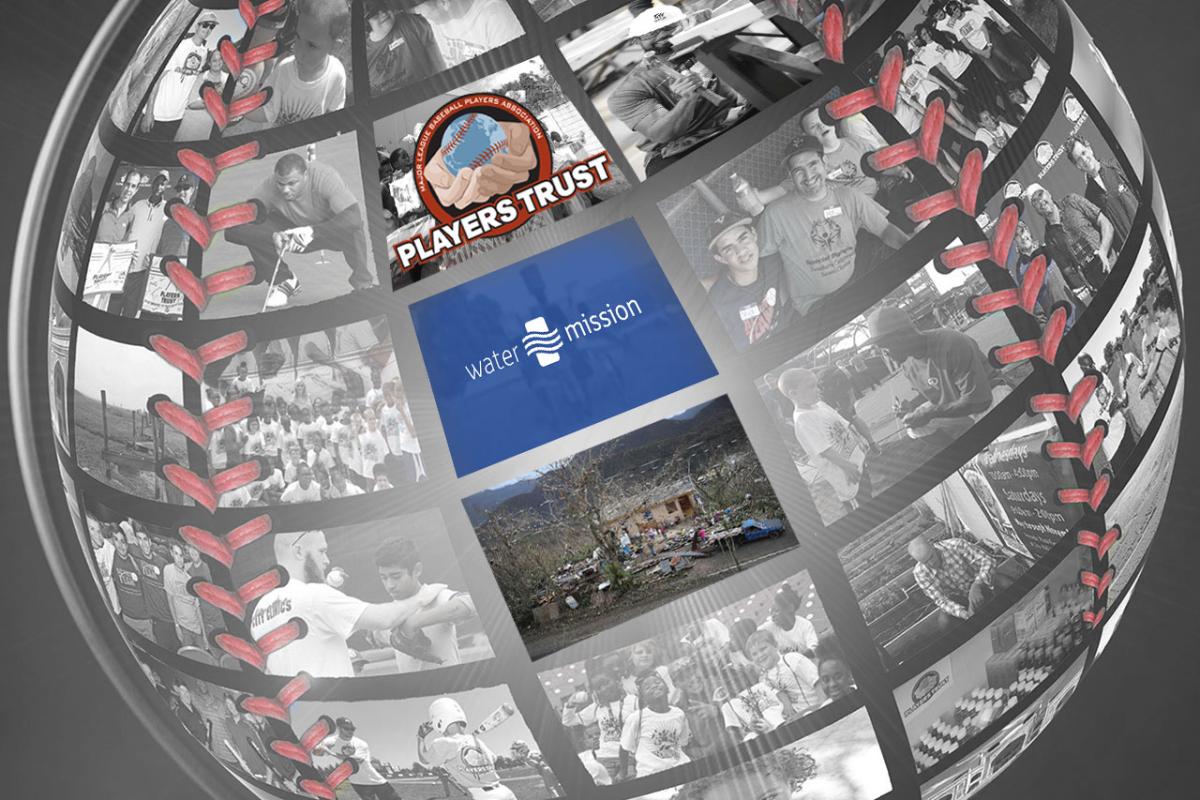 Major League Baseball Players Provide Grant to Water Mission in Support of Puer…
The Major League Baseball Players Trust today announced it will provide a $50,000 grant to Water Mission in support of the nonprofit's relief and recovery efforts in Puerto Rico. The grant is another example of the Players Trust's ongoing "Returning Home" initiative, in which Major Leaguers combine their resources to support the places they call home, especially in times of need.
Water Mission seeks to help the most vulnerable families without power by restoring the function of municipal water systems and re-establishing power using solar technology. 
The Trust grant will be used by Water Mission to source treatment equipment and generators for urgent needs, providing a short-term solution for communities still in need of clean water.
"On behalf of all Players, I would like to commend and thank Water Mission for all of its efforts to help Puerto Rico recover from the devastation caused by Hurricane Maria," said Francisco Lindor, a member of the Cleveland Indians and a native of Puerto Rico. "It's an honor to help support Water Mission's great work by providing this grant from the Players Trust.  We know they will put it to good use in helping the people in a place several Major Leaguers call home."
"Because of the rich history between baseball and Puerto Rico, this partnership with the Player's Trust is especially fitting.  Water Mission is grateful for the opportunity to assist Major Leaguers with their  collective efforts to bring sustainable power that will enable water systems to operate once again and build Puerto Rico's infrastructure back better than before," said Water Mission Stewardship Advisor and former Major Leaguer, Scott Linebrink.
Water Mission is working with the EPA and FEMA to address the needs of over 200 rural communities in Puerto Rico that have water systems managed by the Department of Health.  To date, the nonprofit has successfully provided safe water in 39 communities, and is continuing to complete installations on a weekly basis.
The grant to Water Mission is part of the Players Trust's $1 million commitment to help areas across the America's struck by recent natural disasters. In keeping with its commitment and practice of assisting others when disasters strike, the Players Trust continues to distribute the funds in a manner that will support short-term relief as well as long-term recovery efforts in areas suffering in the wake of the recent hurricanes, earthquakes and fires.
Major Leaguers are passionate about supporting the places where they work and live, and, for many Players, the disasters have devastated areas that so many of them call home.  To date, nonprofits designated to receive portions of the $1 million in funding reflect Players' places of residence include Pacific Prowler, Habitat for Humanity, Feeding America, Project Cure/Curando Mexico, Friends of Caritas Cubana and United Way Worldwide/Fondos Unidos de Puerto Rico. 
The Players Trust has now provided nearly $5 million to help disaster affected communities in Cuba, Philippines, Japan, Haiti, Mexico, Puerto Rico and the United States by offering financial support to more than 20 nonprofits providing a variety of relief and recovery efforts that focus on local collaboration, volunteerism and sustainability, while training and empowering people to rebuild their own communities.
For additional information, please visit www.PlayersTrust.org. Follow the Trust on Twitter (@MLBPlayersTrust) and Instagram (mlbplayerstrust).