Major League Baseball Players Bring "Baseball Diplomacy" to Nicaragua
Peloteros por Nicaragua trip is part of Players Trust's growing international goodwill efforts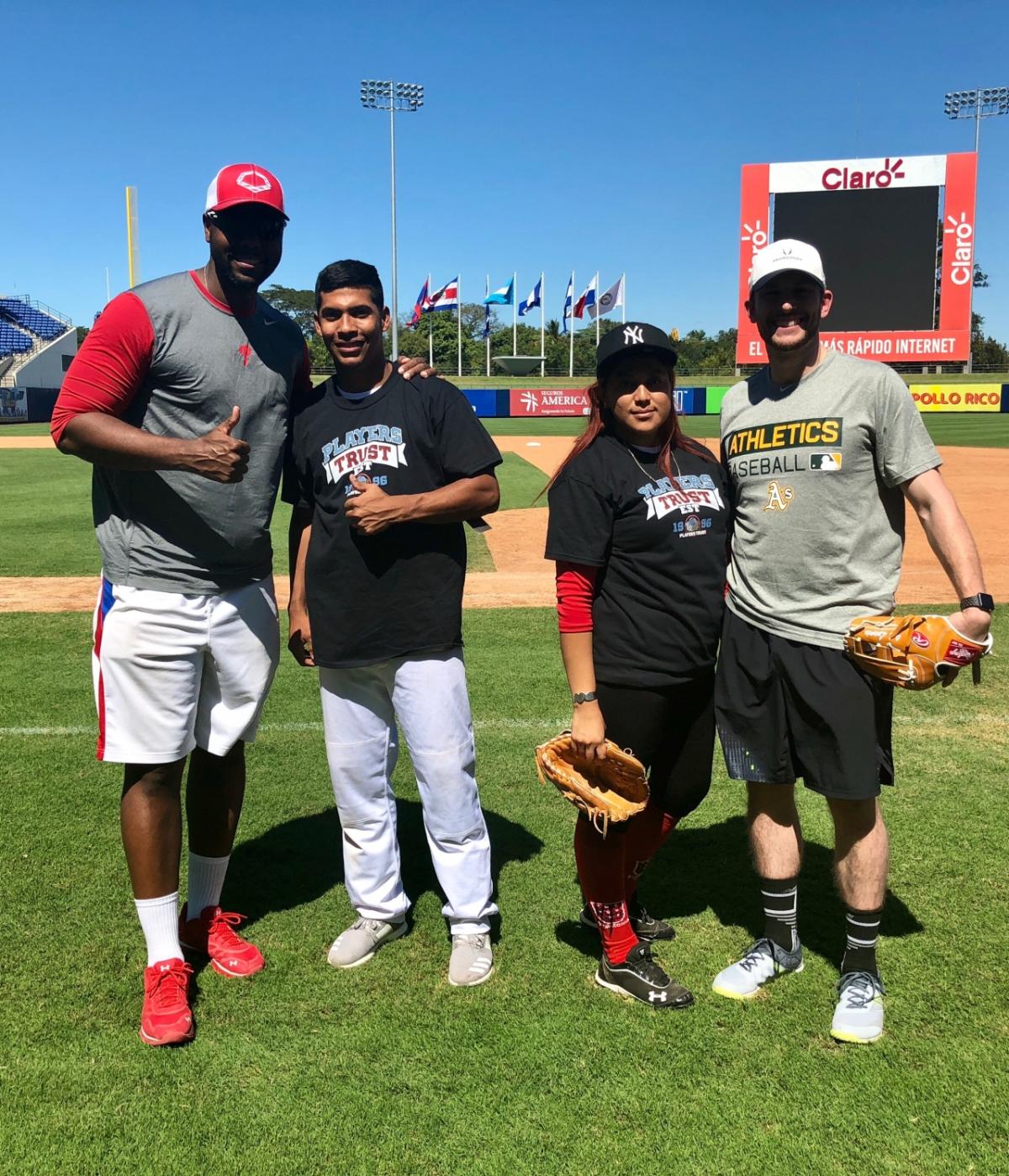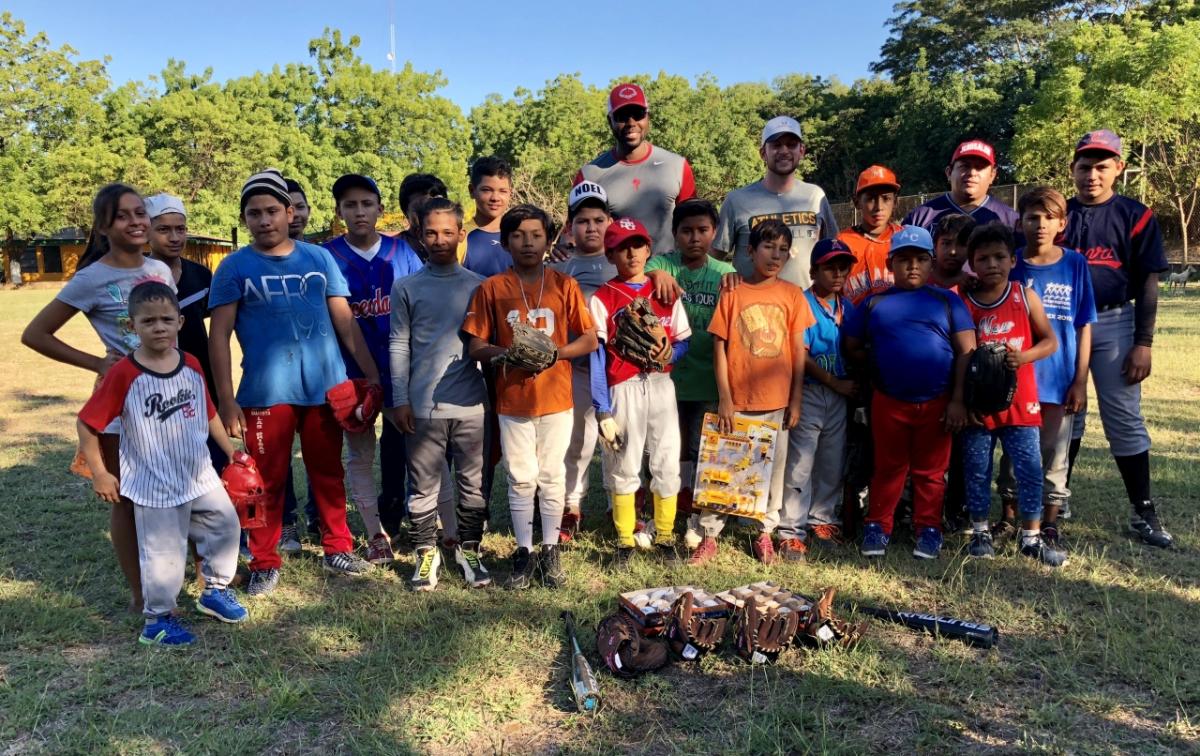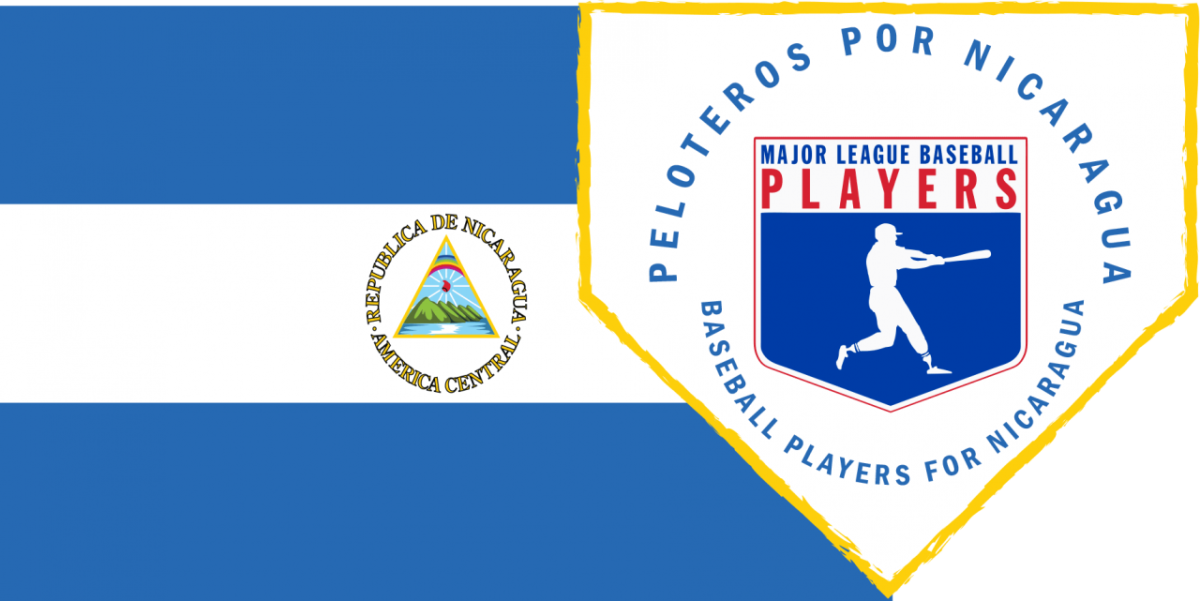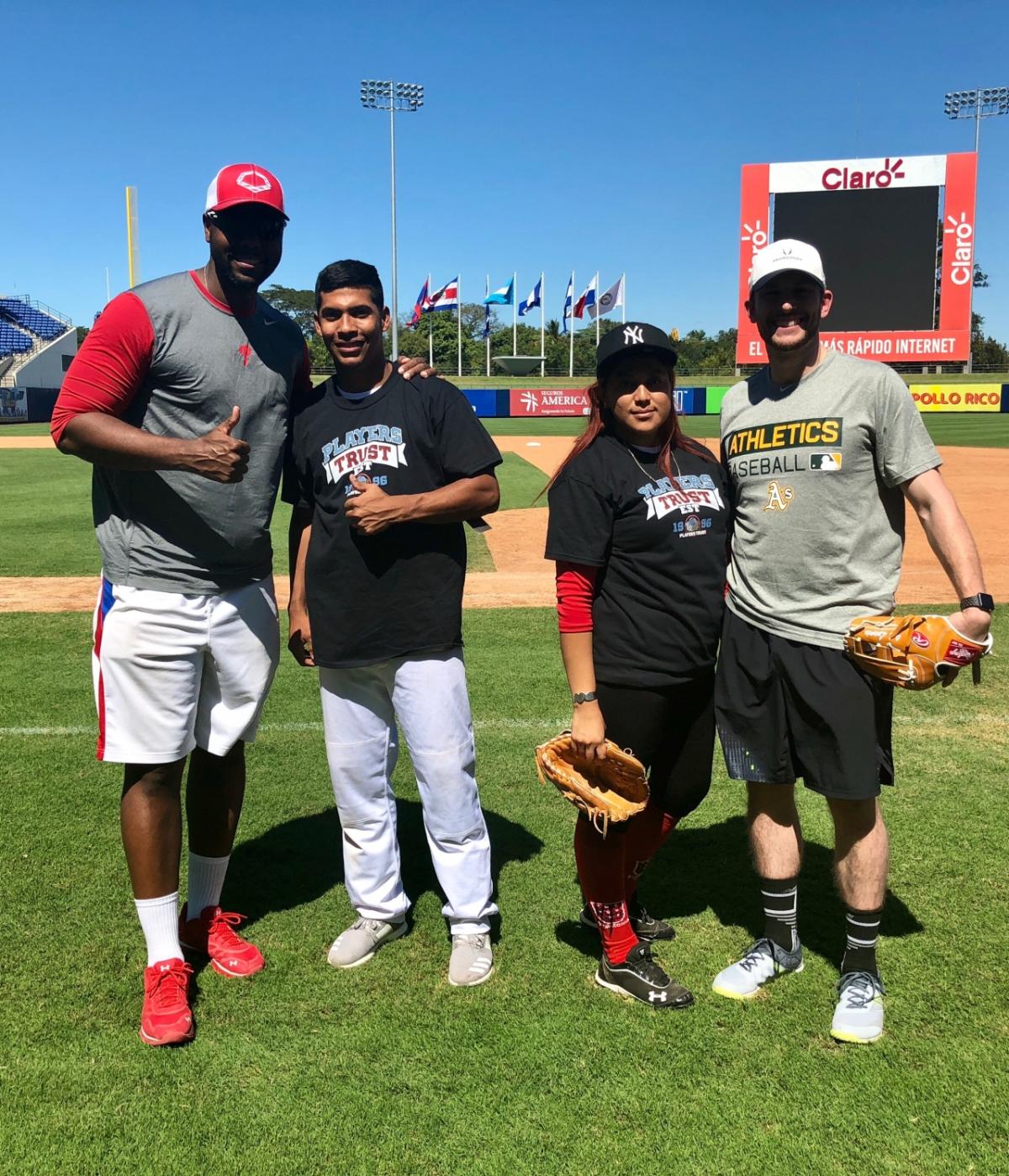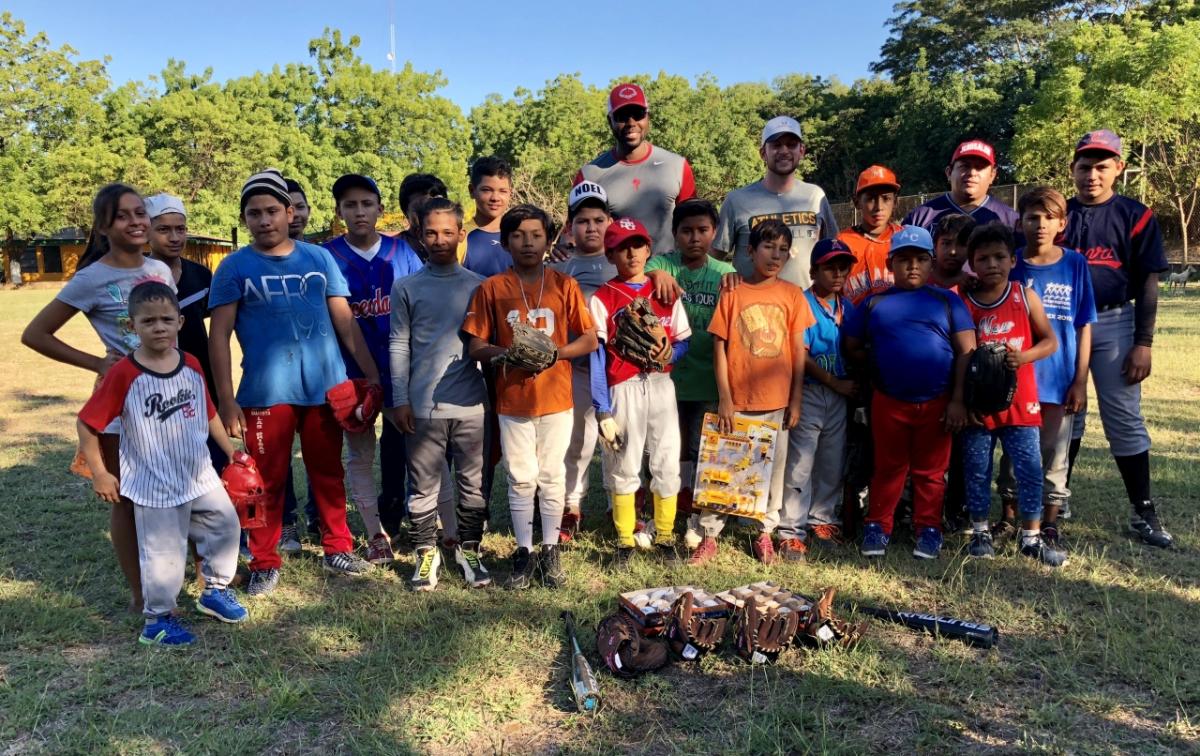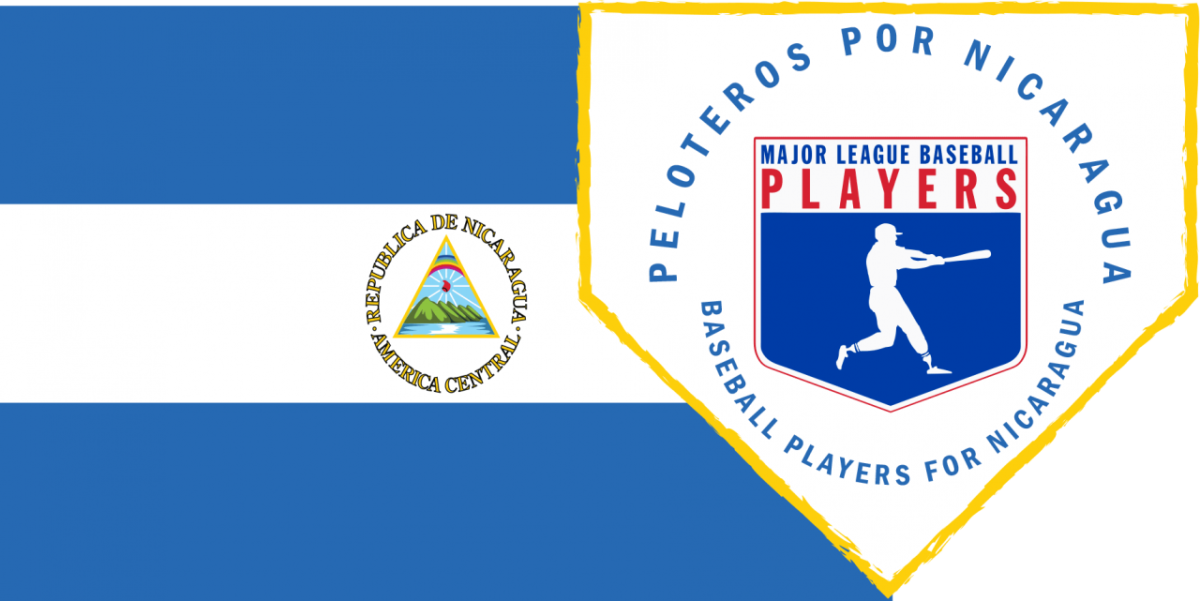 Major League Baseball Players bring "baseball diplomacy" to Nicaragua
Through the Major League Baseball Players Association's collective charity, the Players Trust, players have become increasingly active as ambassadors of baseball around the world.  In partnership with the US State Department Sports Envoy program, Major Leaguers Jed Lowrie, John Mayberry, Jr. and JC Ramirez recently visited Nicaragua to help conduct three clinics in four days.  The trip to Nicaragua - dubbed Peloteros por Nicaragua - is part of the Players Trust's growing international efforts to spread goodwill around the world through baseball.
These particular clinics were a bit different than most, combining baseball with education about gender equality.
"Like most clinics, we had stations for infield, outfield, pitching, catching and hitting, but we added another station for a talk about gender-based violence," said Lowrie, a veteran infielder with the Oakland A's. "For that 15-minute rotation, a local expert would sit down with the kids to have a discussion about gender-based violence and equality."
Mayberry, who has known Lowrie since they were roommates at Stanford in the early 2000s, tried to make sure the messaging carried over to the other stations, as well.
"From a practical standpoint, it's one thing to hear an educational message in a classroom setting, but we were able to bring it to the ball field and communicate in that setting," Mayberry said. "Even the hitting and fielding stations, we made sure the groups were divided equally with young men and young women and tried to make sure the young women were in the forefront."
The State Department's Sports Envoy program seeks to empower young people, with a special emphasis on women and girls, through sports and discussions about the role of women in society, addressing issues such as leadership, health, and women's well-being. In addition to this month's trip to Nicaragua from Jan. 5-8, major leaguers have also participated in this unique Players Trust program to support clinics in Ecuador, Nigeria and Romania.