Realized Worth
Corporate Social Responsibility (CSR), Sustainability and Cause News & Media
Realized Worth
Campaigns

Regional Impact Councils are a key mechanism towards achieving the mandate and objectives of IMPACT2030. The goals of the councils will vary according to composition, the SDG goals and targets addressed, regional issues and priorities, the interest and capacity of the community partners, the...
Many companies have employee volunteer programs, but for many companies in Europe, Canada and the US these programs are underfunded, underdeveloped and underutilized. This blog series is meant to offer a number of compelling reasons why your business needs to invest (a bit more) in employee...
Realized Worth ON SOCIAL MEDIA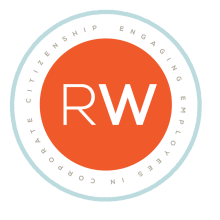 Realized Worth works with companies to design and implement outstanding corporate volunteering programs. Our goal is to elevate employee volunteering from a task-oriented activity to a transformative experience. We also offer online engagement training for employee volunteers in Transformative Volunteering through our technology platform, Voyager. 
Learn more about Realized Worth
Chris Jarvis on Twitter - @RealizedWorth
Angela Parker on Twitter - @angelajeane
Sabrina Viva on Twitter - @sabviva
Chris Jarvis' LinkedIn Profile
Angela Parker's LinkedIn Profile