The Future of Purpose-Driven Technology: An Interview With Purposity's Founder
The Future of Purpose-Driven Technology: An Interview With Purposity's Founder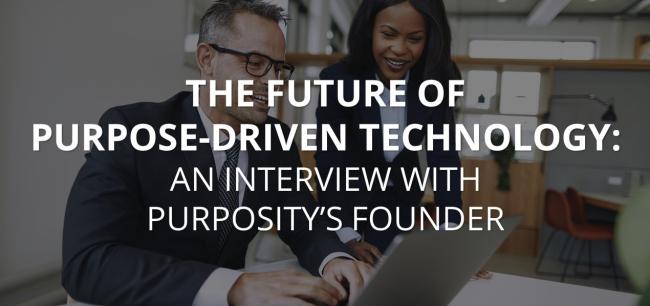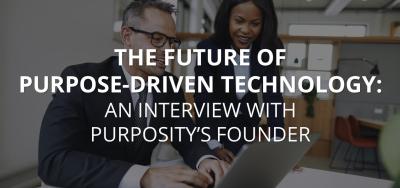 Friday, December 3, 2021 - 9:45am
Realized Worth is proud of our partner, the RW Institute, and their recent launch of the 2021 Corporate Volunteering, Giving and Grants Review. What goes into gathering the extensive data and insights in this report? We're glad you asked! With this 3-part series, we're pleased to offer an inside look at the conversations that took place behind the scenes with industry leaders. Want to hear what software executives and CSR managers have to say about workplace giving and volunteering? Dive in and get the inside scoop. We hope this series will provide an additional layer of rich insight into the world of technology and for those reading and using the 2021 Corporate Volunteering, Giving and Grants Review. Enjoy!
Ten years from now, technology's role should be to enable seamless ways for employees and customers to join in with the initiatives and causes that a brand cares about. As brands become more clear and articulate around what they're "for," customers will not only align purchases accordingly, their dollars will also follow. For this to happen, technology should remove all barriers to participation and allow people to engage as simply as possible, and even make it fun.
The people in these roles at companies deeply care about the work they're doing. They deeply care about mobilizing people and dollars to causes that will impact the world. Many of the platforms I see still feel too much like a platform. They don't feel human, and they don't seem to empower the employee or consumer. There's a huge opportunity to empower people, and the platforms that do, ultimately have the greatest opportunity for impact.