Fans to Help Major Leaguers Choose the 2017 Marvin Miller Man of the Year
Marvin Miller Man of the Year award program honors Major Leaguers for their commitment to helping others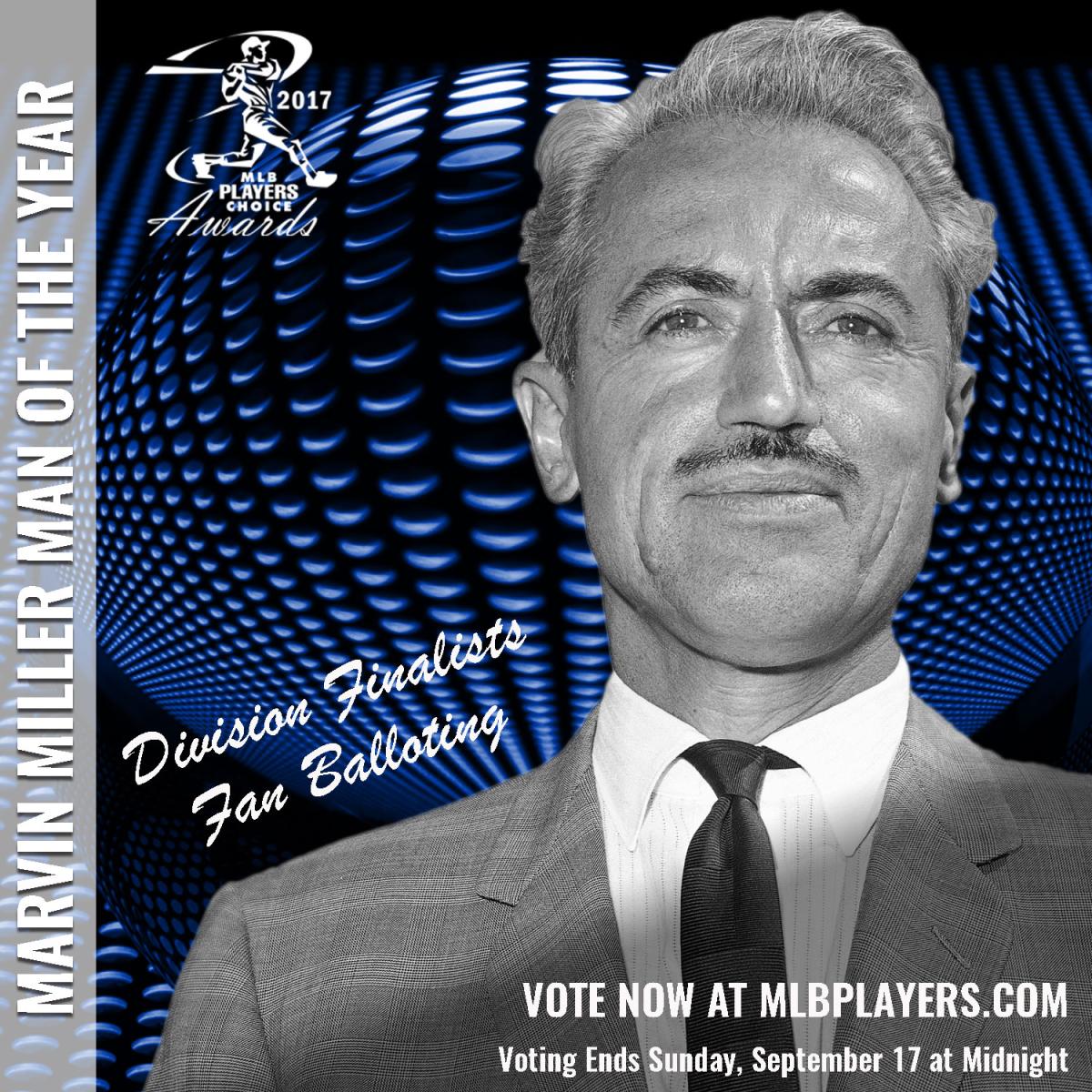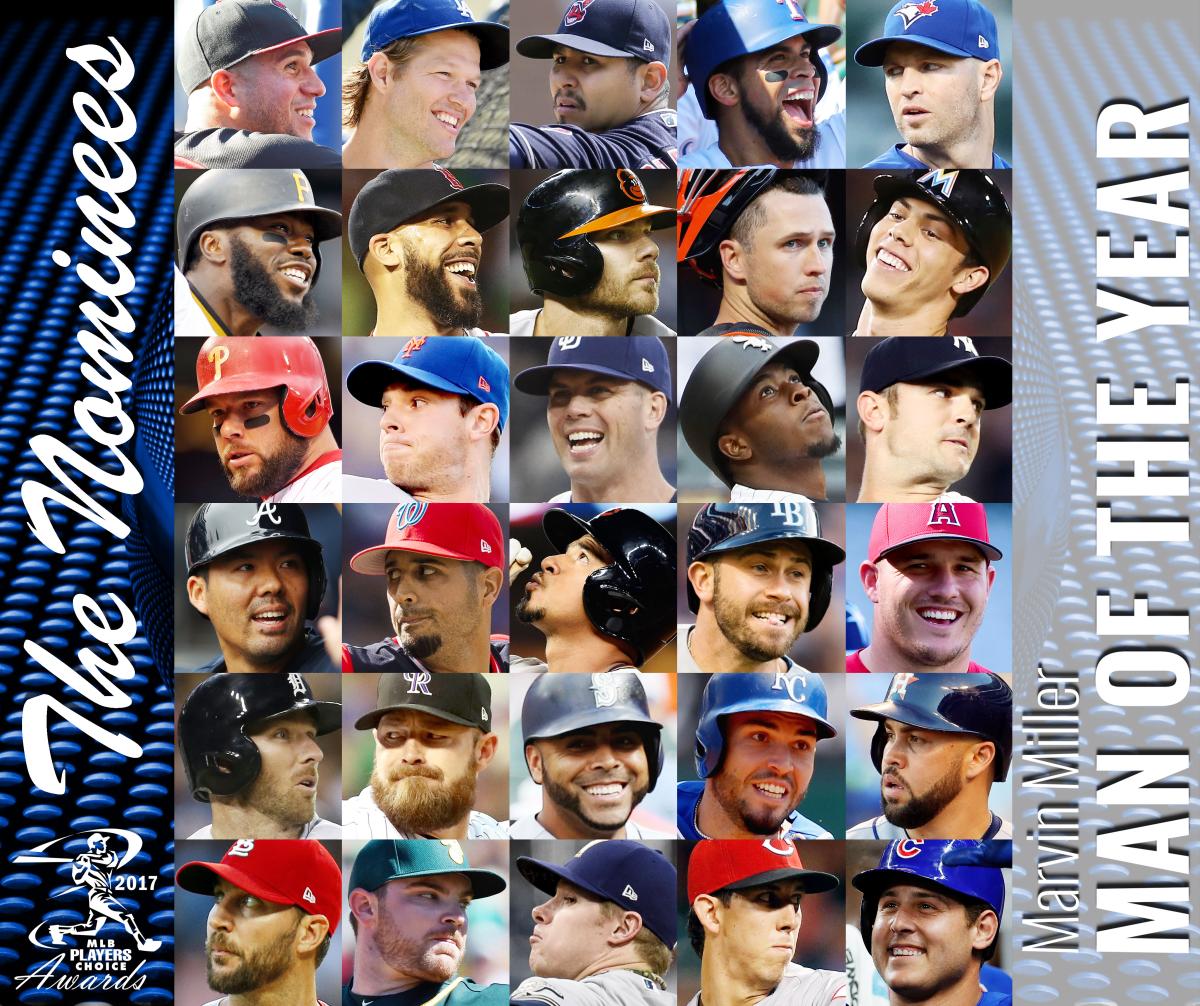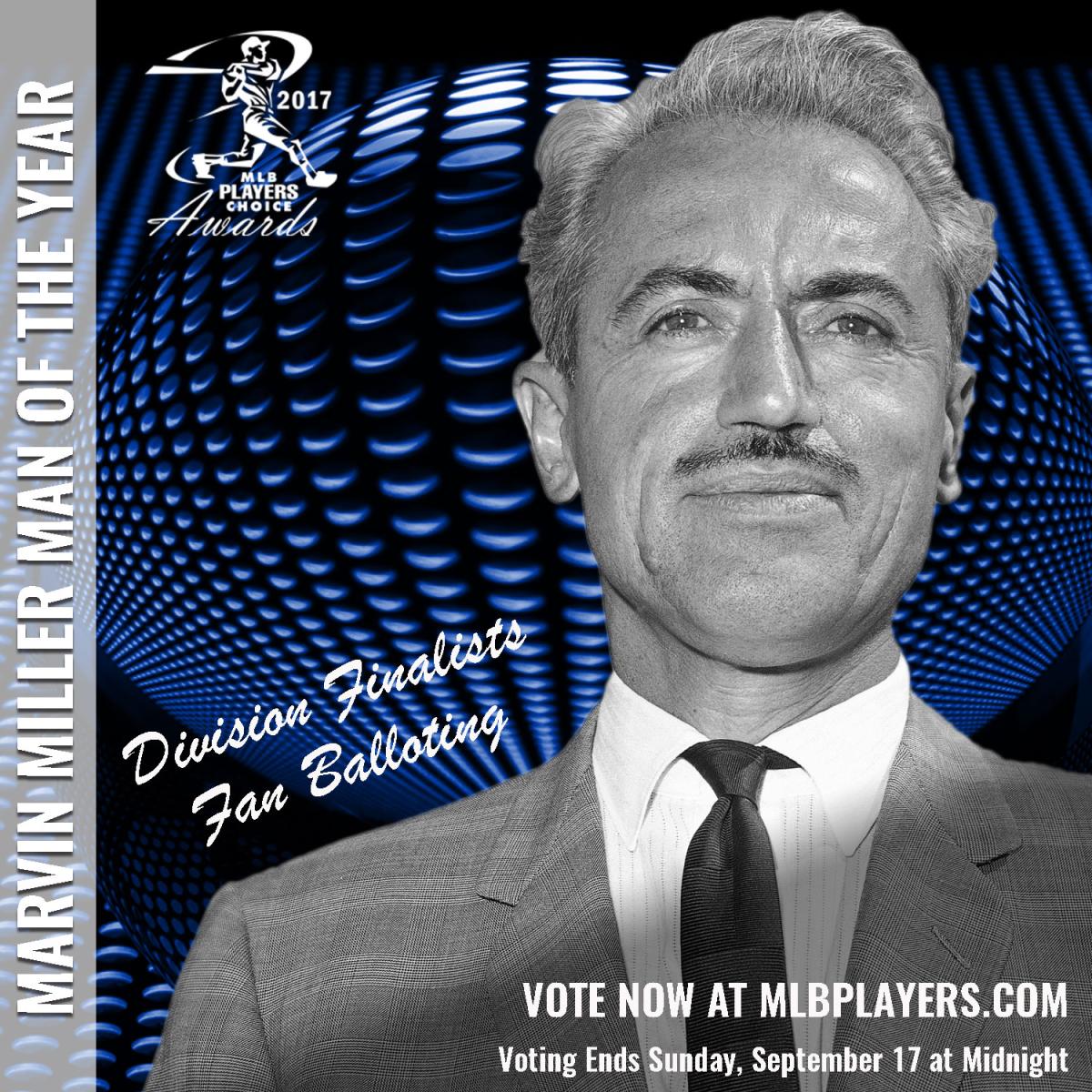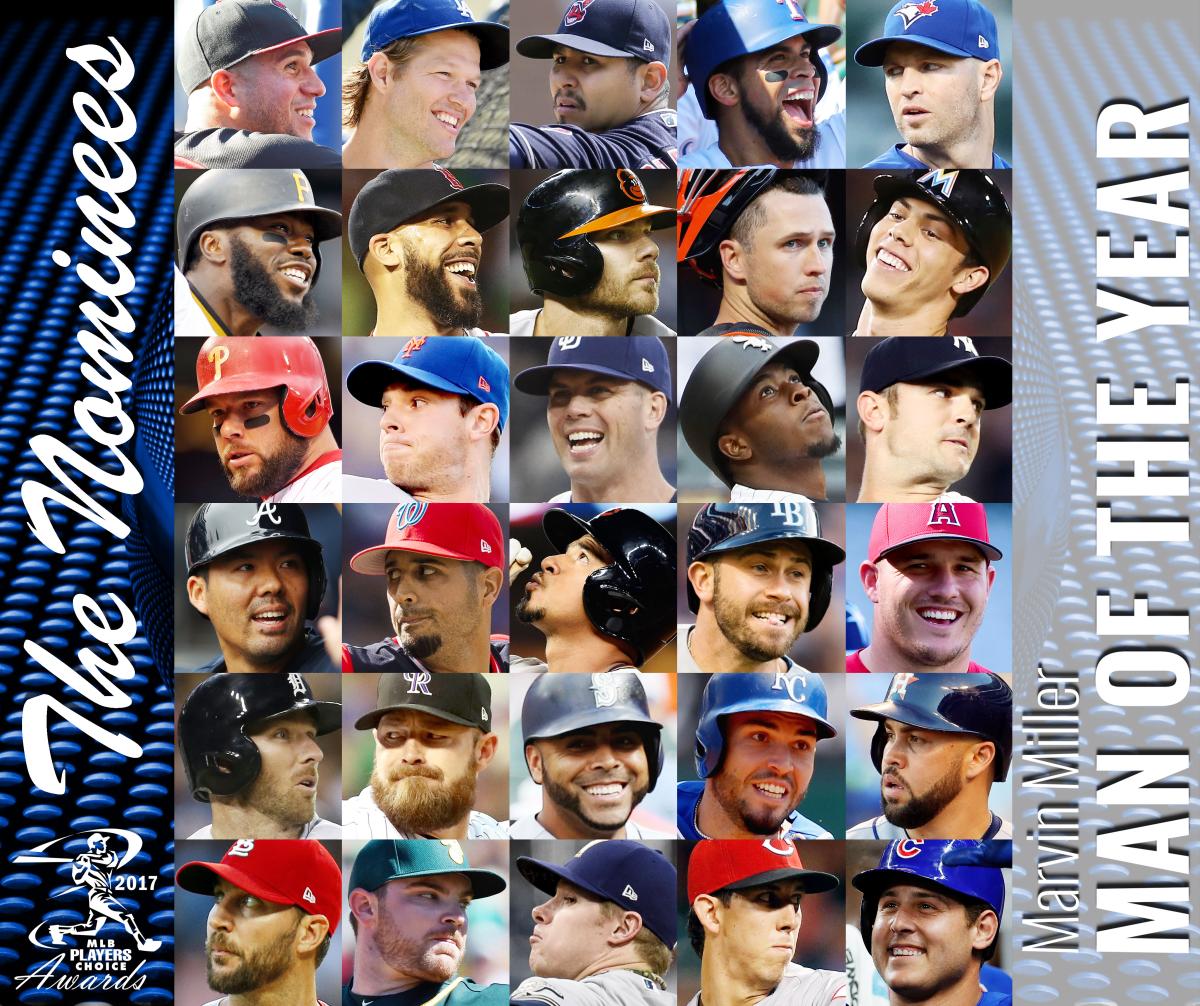 Fans to Help Major Leaguers Choose the 2017 Marvin Miller Man of the Year
NEW YORK, September 12, 2017 /3BL Media/ - Online balloting at www.MLBPlayers.com opened today so fans can select the six division finalists for the 2017 Marvin Miller Man of the Year award, which goes to the player whose on-field performance and contributions to his community most inspire others to higher levels of achievement.
The online voting, in which fans choose a finalist in each division, will continue through midnight, September 17. The finalists will appear on the ballot Tuesday, September 19, when all Major Leaguers vote to select the Players Choice Awards in balloting conducted in clubhouses across Major League Baseball under the supervision of accounting firm KPMG.
In addition to the Marvin Miller Man of the Year, players will select an overall Player of the Year, as well as the outstanding players, pitchers, rookies and comeback players in their respective leagues. For the third year in a row, the Players will also vote for the Always Game award, which, presented by Majestic, recognizes the Player who – game in and game out – constantly exhibits grit, tenacity, perseverance and hustle; all for the benefit of his teammates and fans.
In 2016 balloting, Curtis Granderson was recognized by his fellow players as the Marvin Miller Man of the Year.
Past Marvin Miller Man of the Year winners, named for the legendary MLBPA union leader, also include Adam Jones, Clayton Kershaw, Mariano Rivera, Chipper Jones, Michael Young, Brandon Inge, Curtis Granderson, Torii Hunter, Albert Pujols, Jim Thome, John Smoltz, Mike Sweeney, Mark McGwire, Sammy Sosa, Eric Davis and Paul Molitor.
The 2017 Players Choice Awards winners will receive grants totaling $335,000 from the Players Trust to distribute to charities of their choosing, including $2,500 to all 30 Marvin Miller Man of the Year award nominees. Since the first Players Choice Awards presentations in 1992, the Players Trust has contributed more than $4 million to charities around the world personally selected by the award recipients.
The following players were nominated by their teammates for the 2017 Marvin Miller Man of the Year award:
Arizona Diamondbacks – David Peralta; Atlanta Braves – Kurt Suzuki; Baltimore Orioles – Chris Davis; Boston Red Sox – David Price; Chicago Cubs - Anthony Rizzo; Chicago White Sox – Tim Anderson; Cincinnati Reds – Michael Lorenzen; Cleveland Indians – Carlos Carrasco; Colorado Rockies – Mike Dunn; Detroit Tigers – Andrew Romine; Houston Astros – Carlos Beltran; Kansas City Royals – Eric Hosmer; Los Angeles Angels – Mike Trout; Los Angeles Dodgers – Clayton Kershaw; Miami Marlins – Christian Yelich; Milwaukee Brewers – Chase Anderson; Minnesota Twins – Eduardo Escobar; New York Mets – Steven Matz; New York Yankees – David Robertson; Oakland Athletics – Liam Hendriks; Philadelphia Phillies – Cameron Rupp; Pittsburgh Pirates – Josh Harrison ; San Diego Padres – Clayton Richard; San Francisco Giants – Buster Posey; Seattle Mariners – Nelson Cruz; St. Louis Cardinals – Adam Wainwright; Tampa Bay Rays – Evan Longoria; Texas Rangers – Robinson Chirinos; Toronto Blue Jays – J.A. Happ; Washington Nationals – Gio Gonzalez
About MLBPA
The Major League Baseball Players Association (www.MLBPLAYERS.com ) is the collective bargaining representative for all professional baseball players of the thirty Major League Baseball teams and serves as the exclusive group licensing agent for commercial and licensing activities involving active Major League baseball players. On behalf of its members, it operates the Players Choice licensing program and the Players Choice Awards, which benefit the needy through the Major League Baseball Players Trust (www.PlayersTrust.org), a charitable foundation established and run entirely by Major League baseball players. In 2017, the MLBPA launched Infield Chatter, an innovative social media app created by the Players for the fans and available in the App Store and Google Play.  Follow: @MLB_Players; @MLBPAClubhouse; @MLBPlayersTrust