Big Mac, Small Footprint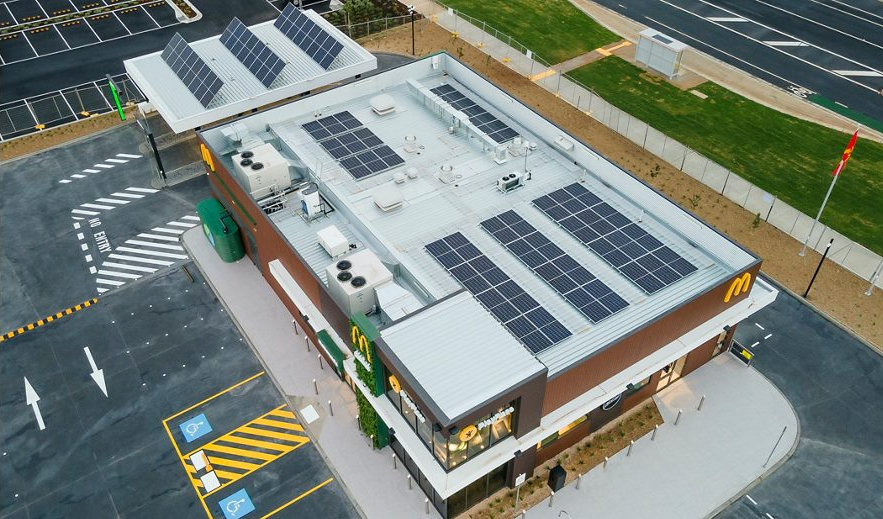 McDonald's has worked with EnergyAustralia to install solar panels and an inverter on the roof of one of its restaurants in Melbourne, Australia.
Get inspired by CLP Innofinity
Fast food and green living aren't concepts that always sit comfortably together – but in Australia, one of the world's biggest corporate names has created a landmark in sustainability.
McDonald's last year joined hands with EnergyAustralia to build a restaurant in the Melbourne suburb of Melton South that is powered entirely by renewable energy.
EnergyAustralia installed 68 450W solar panels and an inverter on the restaurant in the space of just two months, and is purchasing green electricity to meet its annual demand for 42,500 kilowatt hours (kWh).
The restaurant, which opened in December 2020, is McDonald's 1,000th outlet in Australia and has therefore been named Restaurant 1,000.
EnergyAustralia, a wholly-owned subsidy of the CLP Group, is now working with McDonald's to ensure the next 80 restaurants it is scheduled to open over the next three years all run on 100% renewable energy…
Continue reading on CLP Innofinity
About CLP Innofinity
CLP Innofinity is a content hub where readers can find a carefully curated collection of inspiring articles and opinion pieces discussing breakthroughs in innovation and sustainability. The platform is brought to you by the CLP Group, one of the largest investor-owned power businesses in the Asia-Pacific region.