PNC Financial Services Group
Corporate Social Responsibility (CSR), Sustainability and Cause News & Media
PNC Financial Services Group
Campaigns
PNC's commitment to a diverse and inclusive workplace goes beyond race, age, sexual orientation and other demographic identifiers to include diversity of thought and experience. By intentionally working to build the best and most diverse teams, we foster more creative problem-solving and more...
Pages
PNC Financial Services Group ON SOCIAL MEDIA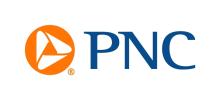 As a Main Street bank, we are committed to delivering on each of our strategic priorities while looking out for the best interests of all of our stakeholders, including our customers, communities, employees and shareholders. Our focus on operating with integrity drives us to help our customers achieve their goals while also strengthening our communities, reducing our environmental impact and empowering our employees to grow.