Gen Z: The Next Conscious Group of Consumers
Gen Z: The Next Conscious Group of Consumers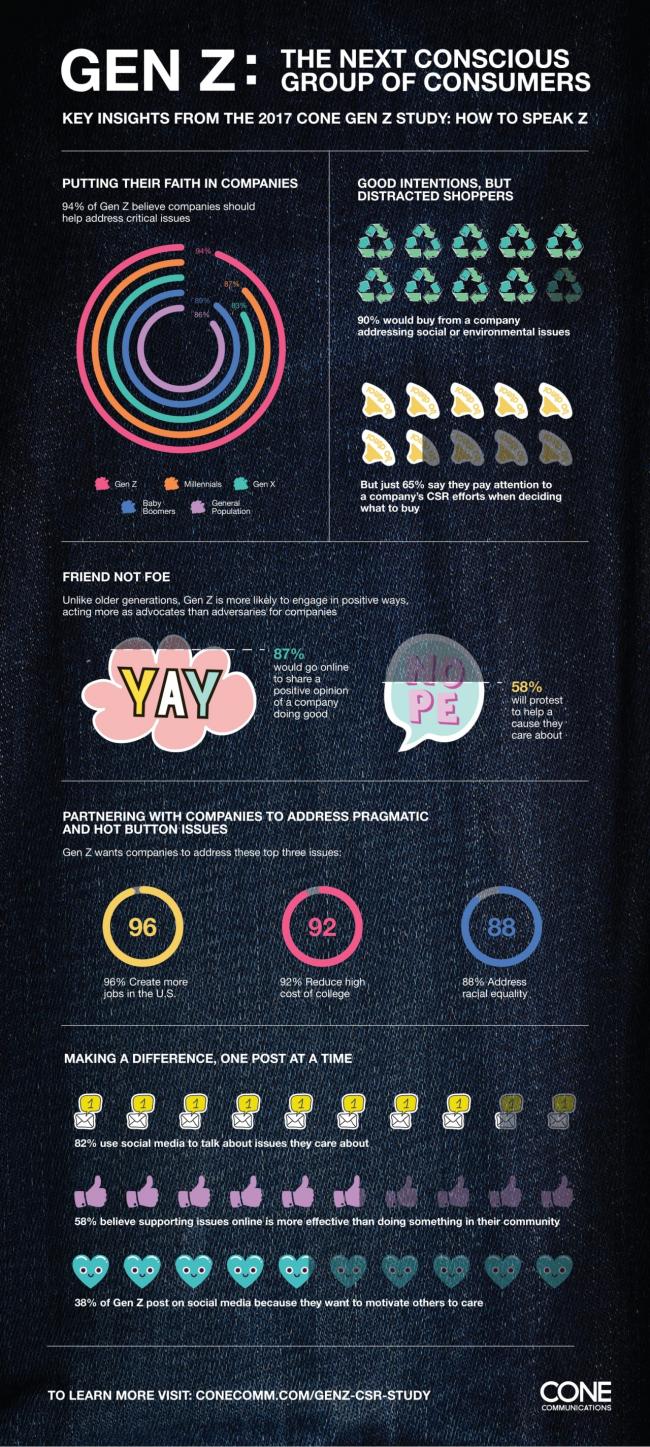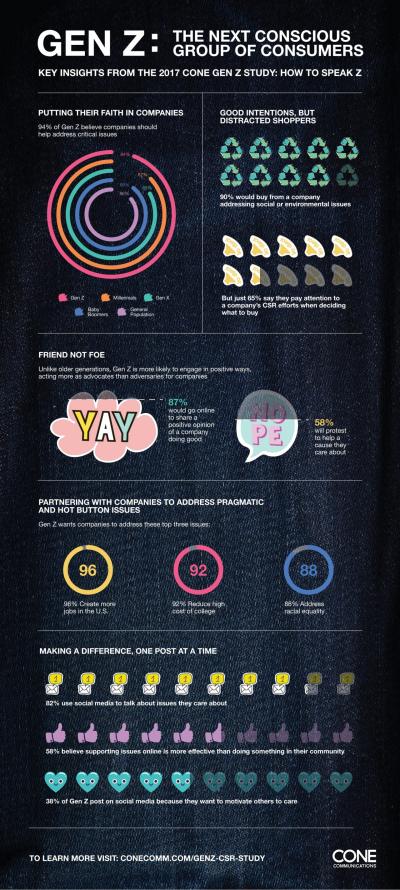 tweet me:
Gen Z: The Next Conscious Group of Consumers http://bit.ly/2kvI3xm
Thursday, December 7, 2017 - 1:00pm
Ninety-four percent of Gen Z believe companies should take actions to address critial issues that may not be relevant to everyday business operations, according to the 2017 Cone Gen Z CSR Study: How to Speak Z. In keeping with their goal to do good, Gen Z is most likely to turn to their smartphones to have a positive and empowering experience. In fact, more than half (58%) feel that supporting social or environmental issues online is actually more effective at making a difference than doing something out in their communities. To learn more about how to engage Gen Z in CSR efforts, click here and download the full study.
More From Porter Novelli
Friday, April 16, 2021 - 10:30am
Friday, April 9, 2021 - 1:30pm
Friday, April 2, 2021 - 12:45pm