Introducing Porter Novelli Focus: Health Equity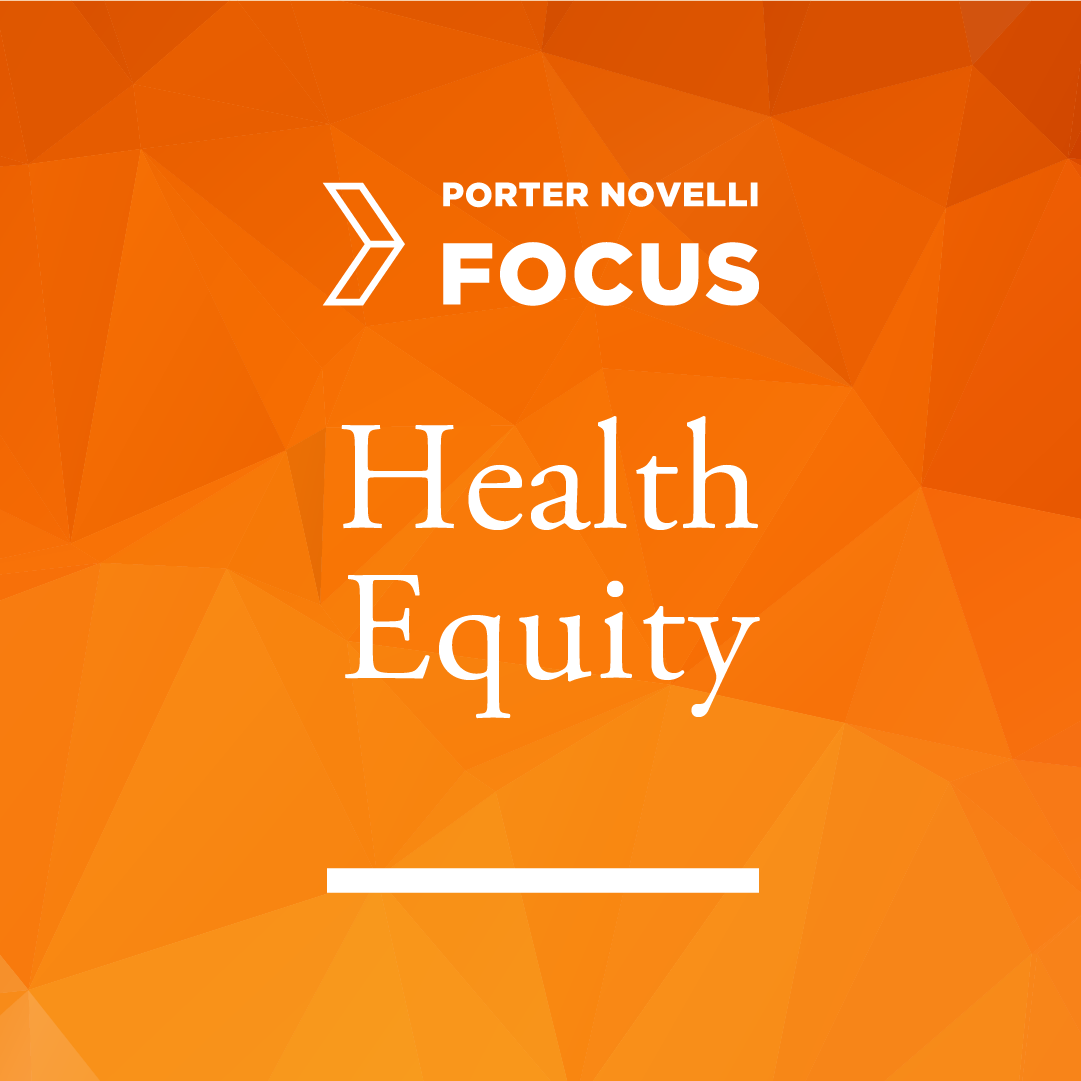 Introducing Porter Novelli Focus: Health Equity
Introducing the sixth installment in Porter Novelli's Focus research series: Porter Novelli Focus: Health Equity.
In this research, we explore American perceptions and understanding of inequities in our healthcare system – and which organizations are responsible to solve for these inequities. Our data reveals a majority of Americans believe the responsibility primarily falls with health insurance companies and government units – but entities across the industry must play a role. The research also outlines specific actions Americans would like organizations to take to improve equity and access to healthcare.
Key Findings Include:
Americans cite health insurance companies (50%) followed by federal government (48%) as the top two entities responsible for addressing inequities in the healthcare system
Americans believe income level (69%), where a person lives (64%) and physical or mental disabilities (60%) are the top determinants that impact the type of healthcare an individual receives
Americans believe low-income populations are the most negatively affected by health inequalities
38% of Americans believe that helping to educate healthcare professionals (e.g., doctors, nurses, pharmacists) on how to better support individual needs and working with government to identify solutions to address health inequities are the top ways organizations can improve health equity and access to healthcare
Download the infographic here.