CLP Strives to Develop a Sustainable Workforce
CLP Strives to Develop a Sustainable Workforce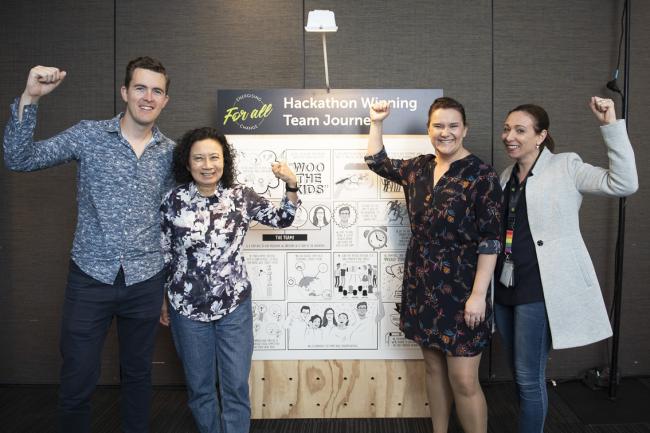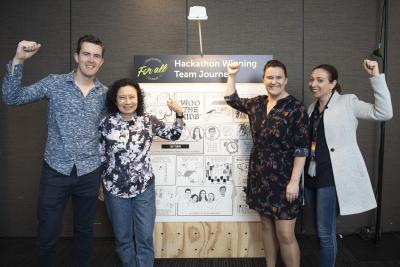 tweet me:
In its new Sustainability Report, #CLPGroup describes how it is building an agile, inclusive, and sustainable workforce with the skills and mindset to thrive in a fast-changing power sector. http://bit.ly/2WYvcRS #CLPsustainability #CLPSustainabilityReport
Tuesday, June 25, 2019 - 9:45am
The CLP Group has shared in its new Sustainability Report how it is building an agile, inclusive, and sustainable workforce with the skills and mindset to thrive in a fast-changing power sector.
Increasing transparency of labour practices
CLP's workforce consists of permanent, short-term contract and temporary staff as well as different categories of contractors. In 2018, CLP began reporting the number of contractors across regions and carried out an independent review of the wage practices of three major contractors in Hong Kong. An early conclusion indicated that more transparency would be needed for the labour practices of sub-contractors. The company has undertaken to follow up on the detailed results.
Supporting diversity and inclusion
To support gender diversity, CLP has set a number of targets in line with the United Nations Sustainable Development Goal 8 of decent work and economic growth. In 2018, CLP's women in leadership edged up to 22.9 percent while women in engineering increased to 11 percent. 
In Hong Kong, the company has progressively enhanced its maternity-related benefits and expanded flexible working possibilities. In an independent audit which assessed the gender pay equity of its Hong Kong workforce, it found that the median earnings of its female employees were higher than those of their male counterparts.
In Australia, an internal Lesbian, Gay, Bisexual, Transgender, Intersex and Queer (LGBTIQ+) network open to EnergyAustralia's employees was named the 2018 LGBTI Employee Network of the Year by the Australian Workplace Equality Index.
Attracting the right talent
In view of the changes in the power sector, CLP continues building its capabilities by recruiting new competencies in renewable energy and innovation while making strategic hires to strengthen its existing core competencies. It is also broadening and diversifying its recruitment sources and channels.
From a longer-term perspective, CLP has been running the CLP Power Academy in Hong Kong to help nurture next generation power sector professionals. For instance, CLP signed an agreement with the Hong Kong University of Science and Technology and the University of Strathclyde in 2018 to launch Hong Kong's first joint academic and industry-run dual master's degree programme in power engineering.
Innovation and digitalisation: a changing skills profile
Furthermore, CLP is allocating more resources to its innovation-related teams and strengthening its subsidiary CLPe Solutions, formerly named CLP Engineering, in preparation for it being the vehicle for commercialisation of CLP's innovation business.
In 2018, EnergyAustralia also embarked on a major restructure of its Customer Business Unit, providing the foundation for an agile and sustainable workforce where employees will operate in project-based teams to respond efficiently to the rapidly-changing customer environment.
Outlook
In the future, CLP foresees that a key challenge would be how to optimise potential productivity and safety gains presented by automation and artificial intelligence (AI) while balancing its possible impact on employment and job security. To help address this issue, CLP will make use of its 10-year retirement projection to facilitate its recruitment of new talent and plan its reskilling of the current staff to meet the challenges of digitalisation.
To learn more, read the CLP Group's 2018 Sustainability Report.
Any stakeholder who sends feedback to CLP on its Sustainability Report, Annual Report or online snapshot on or before 30 June 2019 will receive four CLP Carbon Credits, which can be used to offset emissions from a 15-hour economy return flight or equivalent. 
More From CLP Group
Tuesday, March 10, 2020 - 8:30am
Tuesday, December 17, 2019 - 9:25am
Wednesday, December 4, 2019 - 8:05am