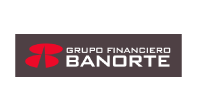 At Grupo Financiero Banorte sustainability means "balance", continuous challenge that we have decided to embrace at the same time that we increase the institution's profitability and growth. Our commitment is to reach the appropriate balance between the economic, social and environmental aspects of the group, strengthening by such way our long term vision.
As "Mexico's leading bank" we are committed to the sustainable development of Mexico. As such, we participate in a wide range of initiatives in favor of Mexicans' welfare, supported in our four pillars: Environmental Responsibility, Community Commitment, Equality and Governance and Value Chain.
__________________________
Para Grupo Financiero Banorte, sustentabilidad significa "equilibrio", reto constante que hemos decidimos abrazar, al mismo tiempo en que incrementamos la rentabilidad y el crecimiento de la institución. Nuestro compromiso es alcanzar el adecuado balance entre los aspectos de carácter económico, social y ambiental del grupo, reforzándose así nuestra visión a largo plazo.
Como "El Banco Fuerte de México" estamos comprometidos con el desarrollo sustentable de nuestro país. Bajo esta premisa, apoyamos una gran variedad de iniciativas a favor del bienestar de los mexicanos, apoyados en nuestros cuatro pilares: Protección al Medio Ambiente, Apoyo a la Comunidad, Ética y Calidad de Vida en la Empresa y Cadena de Valor.
Videos