Trusting Teams To Drive Volunteer Engagement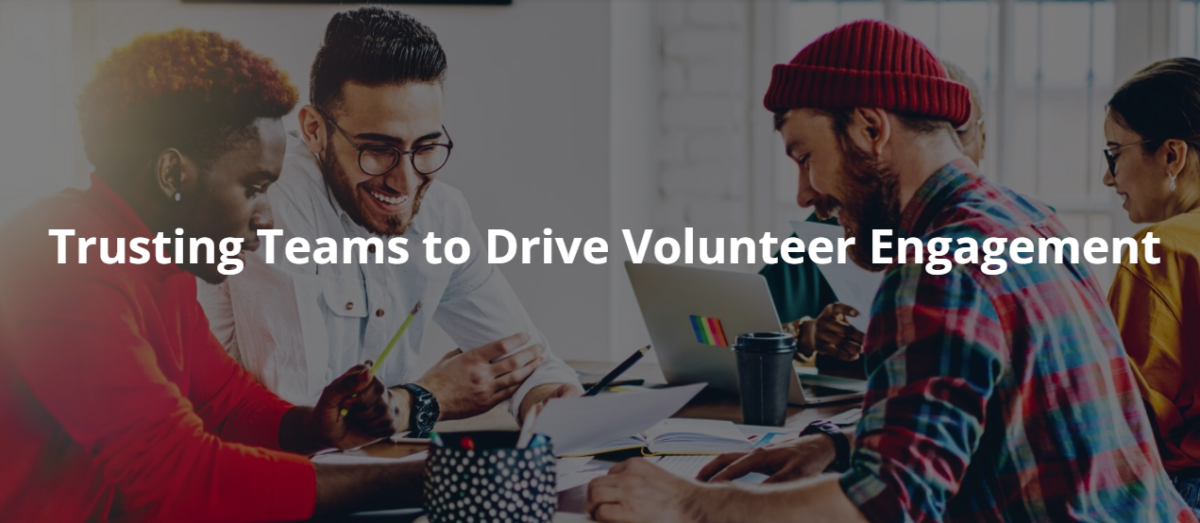 Trusting Teams to Drive Volunteer Engagement
Trusting Teams to Drive Volunteer Engagement
During the pandemic, employers grappled with "The Great Resignation." Now they find themselves contending with "Quiet Quitting," where folks actively disengage from a role when the company doesn't live up to its end of the engagement contract or when employees have reached their limit and decide to simply do the bare minimum instead of subscribing to "hustle" culture. According to Purpose Under Pressure, 91% of employees say that their company's purpose can make them "feel like they're in the right place," primarily in times of economic uncertainty, which continues to be the name of the game in 2022. And according to Gallup's 2022 State of the Workplace report, 85% of workers are not engaged or are actively disengaged at work. How can we make these two ends meet?
These trends have quickly become part of the corporate reality as companies wade through seemingly endless challenges to successful employee engagement (it's one of the many reasons we developed Social REV, but we'll tell you more about that further down). Instead of being reactive to these employee movements, how can we get ahead of the curve and proactively embrace a sense of shared purpose to support meaningful engagement that encourages folks to thrive in their roles even during challenging climates? One way that's proven successful is bringing employees together as part of a team with a shared purpose.
How can we start to build teams that foster reliance on each other while offering new and exciting ways to engage? According to a 2020 article titled Capabilities of Corporate Volunteering in Strengthening Social Capital,[1] trust is essential in the fabric of a team. Trusting that your employees do the right thing can set your program miles ahead when it comes to engagement standards and allows volunteer teams to define a sense of shared purpose together. Volunteer Leaders are likely eager for the opportunity to take the steps needed to build their teams toward the company's greater purpose. By offering your trust, you're providing an additional sense of purpose to the team (and giving yourself the chance to take a step back!). Consider supporting the creation of volunteer teams comprised of folks from across your business footprint, which will bring new, diverse perspectives, and lend their talents to each other, not just during a volunteer activity but through fostering a cross-functional mindset.