Three Key Steps: Grow Your Business, Not Your Footprint
by Nate Hurst, Chief Sustainability and Social Impact Officer, HP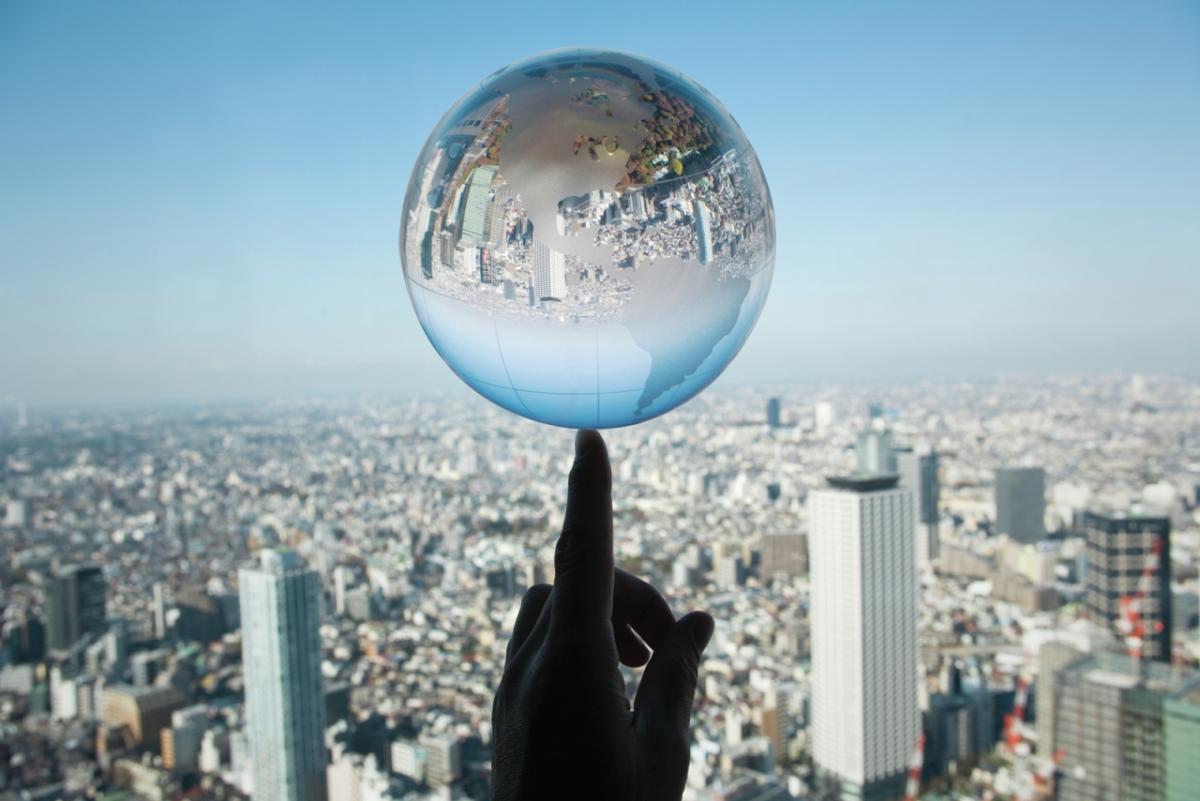 Originally published on LinkedIn
By 2050, there will be 9.8 billion people walking the earth. Ninety-seven percent of that population growth will be in emerging economies, and most of these people will choose to call cities their home. Rapid urbanization is taking its toll on our environment—at our current rate of growth, by 2050 we'll need the equivalent of 2.3 Earths to support us all.
As we approach this inflection point, it's our responsibility as brands to help preserve our planet for generations to come. At HP, we continue to deliver on our mission to create technology that makes life better for everyone, everywhere. Nearly half of our carbon footprint lies across our supply chain, and we are focused on innovating to minimize our impact. In 2017 we helped suppliers avoid more than 1.05 million tonnes carbon dioxide equivalent (CO2e), getting us more than half way to our goal to help suppliers cut 2 million tonnes CO2e between 2010 and 2025.
Reinventing the supply chain footprint can't be done alone. To drive sustainable impact across our industry, brands need to work together, sharing best practices and learnings to build a strong foundation for the future.
With the recent launch of our 2017 Sustainable Impact report, we reflect on how we are contributing to a more efficient, circular, and low-carbon economy and how we can continue to strengthen our business in 2018 and for the long-term. Here are three top learnings from our progress:
Reimagine materials: As we innovate products, we need to identify new uses for existing materials and drive responsible consumption and production in support of UN Sustainable Development Goal (SDG) 12. The traditional, linear production model of "take, make, dispose" is no longer viable, and a fundamental shift is needed. We are committed to supporting the development of recovered materials markets through the use of recycled content in new HP products. Working closely with our recycling partners, we manufactured over 3.8 billion HP ink and toner cartridges using more than a cumulative 99,000 tonnes of recycled plastic through 2017. This has kept 784 million HP cartridges, an estimated 86 million apparel hangers and 4 billion post consumer plastic bottles out of landfills, instead upcycling these materials for continued use. More than 80% of our Original HP ink cartridges and 100% of Original HP toner cartridges contain consumer or post-industrial recycled content. Further, we're innovating on how we design and manufacture our products with 3D printing to further help decrease GHG emissions and reduce resource consumption.
 
Build innovative partnerships: Building a sustainable supply chain also entails making a positive impact on the people in that supply chain and in the communities where they work and live. In alignment with SDG 13 and 17, we've built partnerships that both support our local communities and minimize our impact on the planet. Last year, HP introduced the first Original HP ink cartridges made with plastic bottles recycled in Haiti. Through March 2018, HP sourced more than 170 tonnes of plastic (over 8.3 million plastic bottles) from Haiti—plastic that might otherwise have washed into waterways and oceans. Together with our partners in the First Mile Coalition, we have provided 50 children with educational opportunities as well as food and medical assistance, while enabling greater local economic opportunity.
 
Engage your channel: Channel partners play a critical role in growing our business—and have also helped minimize our footprint. We worked with Best Buy to create a program in which customers would receive 15% off an HP inkjet printer when they bring any used printer into a Best Buy store for recycling. This provides customers with an easy way to recycle older printers and drives increased printer sales for Best Buy. In turn, it enables HP to recapture products at end of life and reclaim that plastic for use in new printers—further supporting SDG 12—and reduces our supply chain costs.
The world is rapidly changing, and we must continue to reinvent to protect our planet. I'd love to hear how your company is minimizing its footprint—share in the comments, and we'll continue to make a difference together.