The New Wave of Tech Gear Made With Ocean-Bound Plastics
The New Wave of Tech Gear Made With Ocean-Bound Plastics
HP shows what a circular, system-wide approach to recovering and reusing plastic can achieve in their products and in their overall footprint.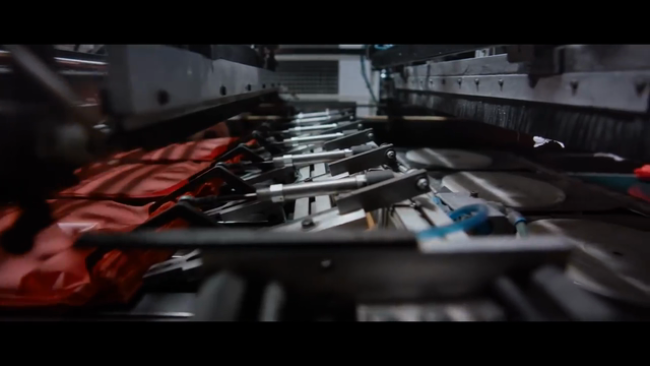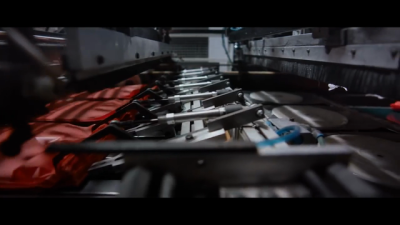 Friday, August 6, 2021 - 1:45pm
By Christina Nunez
We see it in our neighborhoods, at the beach, and in the news: discarded plastic keeps turning up where it doesn't belong. The problem can seem overwhelming, given that an estimated 11 million metric tons of plastic ends up in the ocean every year —  a figure that could triple by 2040.
Yet scientists also predict that with existing methods, the world could instead slash this pollution nearly 80% within the next two decades. The solutions involve recycling, but they don't end there. HP is showing what an action-oriented, circular, system-wide approach to recovering and reusing plastic can achieve.
Five years ago, HP began targeting ocean-bound plastics specifically,  and so far, HP's programs to divert ocean-bound plastics have kept more than 1.8 million pounds of plastic materials, or more than 65 million bottles, out of the environment. They start with recovering plastic at coastal sources, continue with the shredding and washing of that plastic, and end with the recycled material going into more than 50 HP products, from laptops to monitors to cases.
"We were one of the first to set up an ocean-bound plastics supply chain that could scale as significantly as we have," says Ellen Jackowski, HP's chief sustainability and social impact officer. "It sends a signal to consumers, as well as other companies, about what's possible."
Aiming high on sustainability
The new video campaign follows on the heels of HP's commitment in April to some of the most aggressive and comprehensive sustainability goals in the tech industry, which include achieving 75% circularity for products and packaging by 2030. In addition to collecting and reusing ocean-bound plastics, HP is recovering virgin plastic from its own products and eliminating its use wherever possible.
Beyond its strategy on plastic, HP has also achieved zero deforestation for nearly all of its paper and paper-based packaging and is investing in forest restoration and protection.
Jackowski's message dovetails with the company's new ad campaign, "Parallel Lives," that highlights the importance of everyone doing their part to keep plastic out of the ocean and how it's incumbent upon all of us to find a solution to the hardest problem of all: how to stop destroying our planet's natural resources.
The 2030 circularity goal means three-quarters of the materials by weight in HP products and packaging must be reused, recycled, or renewable. Today, the company is at around 41% circularity, Jackowski says. That's thanks in part to a history of recovering and reusing plastic beginning in 1991, with the launch of the HP Planet Partners recycling program. Planet Partners has already upcycled 916 million Original HP ink cartridges, an estimated 127 million apparel hangers, and 5 billion postconsumer plastic bottles. The material is used to make new Original HP ink and toner cartridges.
Investing in materials and communities
But increasingly common, unsettling images of ocean garbage patches and suffering marine life have made it clear that more needs to be done to stop plastic from entering waterways. HP launched a collection and recycling program in Haiti five years ago, and what began as a pilot initiative has grown into a long-term investment with remarkable environmental and social impacts.
"HP is an industry leader and a trusted partner within the NextWave Plastics consortium," explains Dune Ives, CEO of the non-profit Lonely Whale. "Lonely Whale convened NextWave Plastics, a collaborative and open-source initiative convening leading multinational companies to develop the first global network of ocean-bound plastic supply chains." HP joined in 2018; other members include Trek, Herman Miller, and IKEA.
"Demonstrating that ocean-bound plastic is valuable in multiple use cases — not just a solitary application, but across the board spanning this entire suite of products —  really demonstrates the commercial viability of the material," Ives says.
In addition to recovering the aforementioned 1.8 million pounds of plastic, the Haiti recycling center has created more than 1,000 income opportunities for local adults. HP has also provided school tuition and supplemental learning centers for the children of collectors at the facility, which is adjacent to Haiti's Truitier landfill.
"It isn't just about the plastic and the materials, but the livelihoods of people," Jackowski says. "These are good, sustainable long-term jobs that we're creating, together with our supply chain partners. That, in turn, is helping to lift up that community and give their families more opportunity." Last year, the Haiti recycling center received a $2 million washing line that will enable at least 10 times more plastic to be recycled annually and create another 1,000 income opportunities.
"I think this is really a template for the sustainability projects going forward to find those solutions that solve not only environmental problems, but also have a social impact," says Dean Miller, program manager for recycling innovation at HP.
Pushing forward
HP continues to expand its programs to intercept ocean-bound plastics. In January 2020, the company joined Project STOP, an effort to create a circular waste management system in East Java, Indonesia. And recently, HP partnered with Lonely Whale to produce OH-WAKE, a magazine created by youth activists for youth activists in ocean conservation, published by the Ocean Heroes Network.
The magazine aims to inspire kids from all over the world to get involved in ocean conservation issues, including plastic pollution. "This is not possible without HP's support, their leadership, and their forward-looking insight into the power of this generation to lead," Ives says. Building relationships with project partners, suppliers, and communities remains an essential part of HP's success in achieving progress now and in the future, Jackowski says. "Staying true to the commitment that you've made as a company, finding the best partners, and being open to innovation — those are the keys to building processes that work and last for years to come."