Mohawk Treats Over 600 Local Students and Staff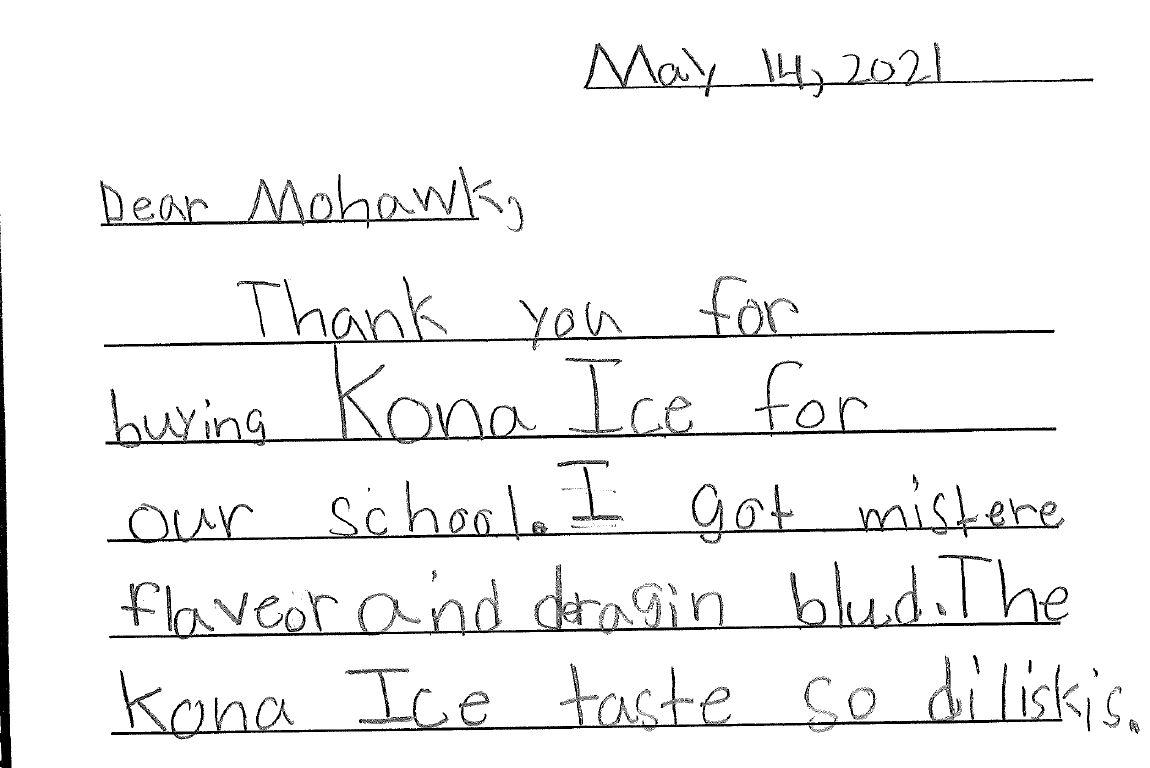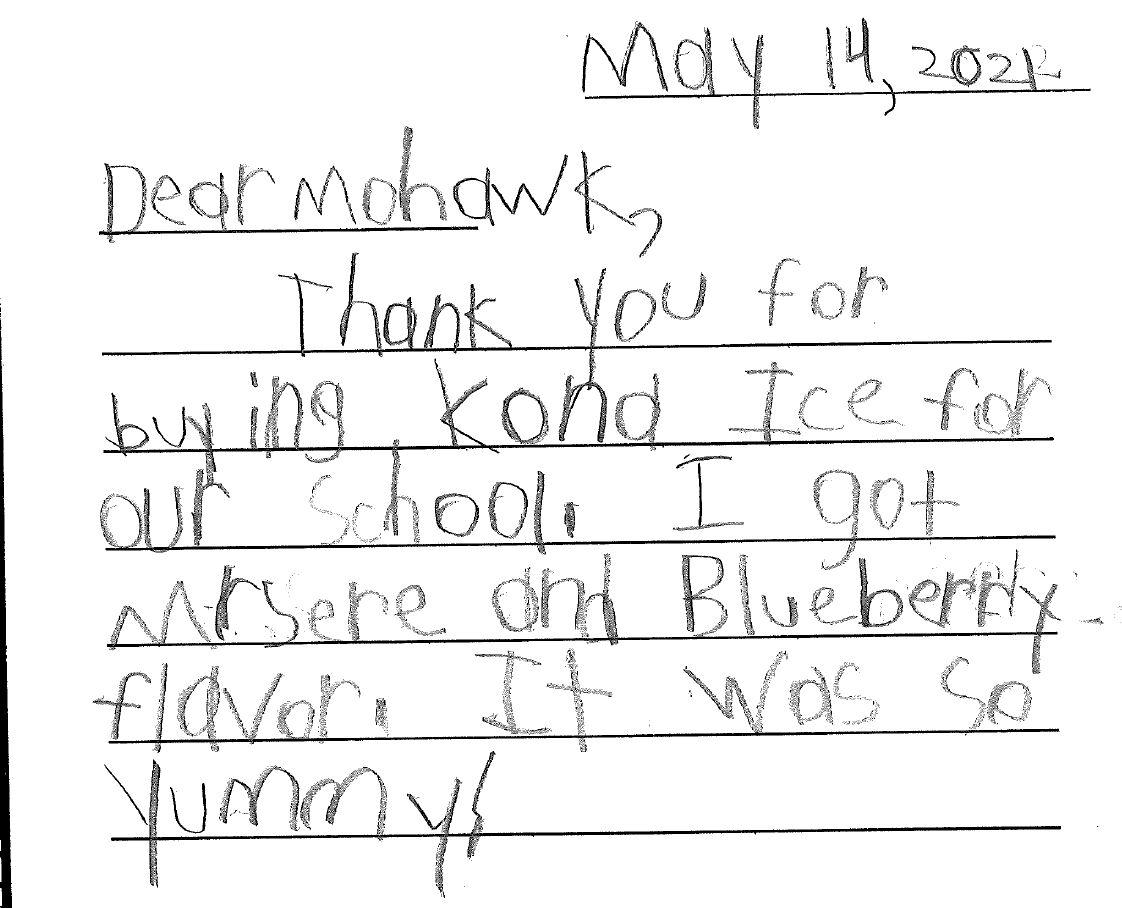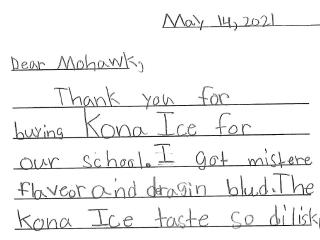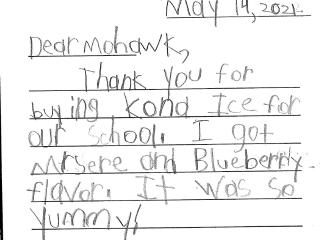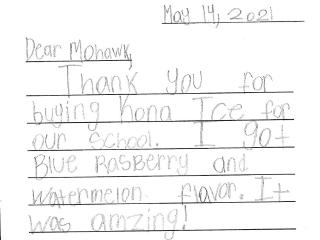 Our Lavender facility in Rome, GA, regularly provides support and resources in their community through different donation drives and events. Their most recent efforts were to treat over 600 students and staff at West Central Elementary, which is located across the street from the facility, with an end-of-the-school-year shaved ice treat from Kona Ice. Each student got to make their own "creation" with the different flavors offered from the Kona Ice Truck. This idea came from team members that are part of their Lavender Recognition Team. Thank you, Lavender team, for supporting your community!
 
Check out some of the cute thank you notes from students the team received a few weeks later!