LifeGuides Team Expands to Miami - A Gateway to North American & Global Expansion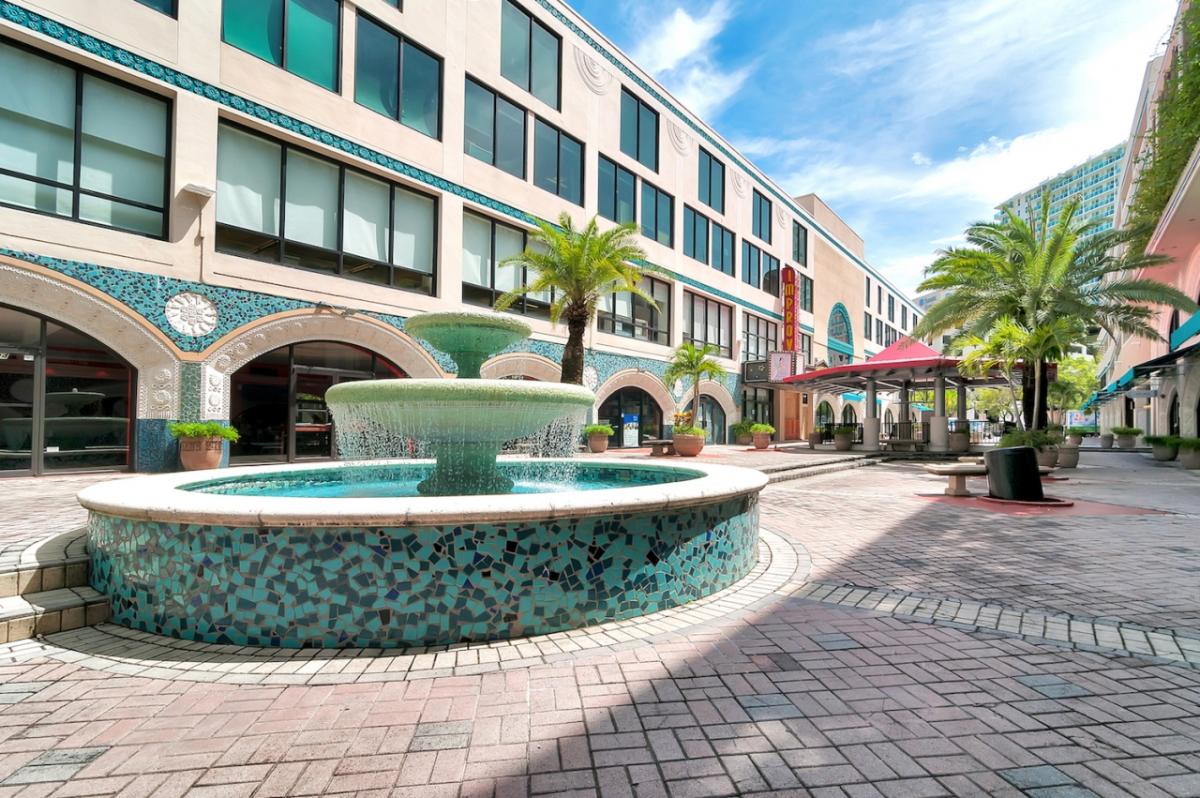 TEMPE, Ariz., March 22, 2021 /3BL Media/ - LifeGuides® announced its expansion of the company's operations into Miami, in addition to its HQ in Phoenix and technology base in San Francisco. LifeGuides® is an HR benefit, which empowers employees to pick a certified Guide, who has successfully navigated the same personal growth or Life Challenge event faced now. During one-to-one sessions, with a trained and certified Guide, the client receives emotional support, useful life experience wisdom, and an authentic relationship. Employee families choose from a broad range of 200+ topics, organized in eight channels, such as "Emotional Wellbeing & Stress" or "Home Life & Family."
As a burgeoning tech hub, Miami enterprises attracted venture capital investment exceeding $1B in 2020. With startup founders and investors advancing the area's ecosystem, this modern tech epicenter has seen a phenomenal rate of migration, given its healthy lifestyle, no state income tax, and appealing metropolis. This has created a dynamic community eager for sustainable, yet agile collaboration, fueled by innovation.
"Miami has many incredible entrepreneurial assets already in place, which will accelerate LifeGuides® trajectory – such as an amazing talent pool, a vibrant and fast-growing tech scene, access to peer entrepreneurial organizations, and a favorable business climate nurtured by Mayor Suarez," commented Derek Lundsten, President & CEO. "With our foundational vision to support 'Business be a Force for Good,' the energy of the city, its impassioned people, and the high quality of life centered around wellbeing, create the perfect match. Miami quickly became the obvious choice, as an east coast hub and global expansion gateway for LifeGuides®."
Miami's Mayor, Francis Suarez, noted, "I love the LifeGuides vision and purpose to support all people in developing greater purpose and wellbeing in their lives.  I can say first-hand that I want to be a Guide, since service is a core value of mine, and I believe in the desire to do good in our community, as we do well financially for all stakeholders.  LifeGuides®, and many other start-ups, are building in our city, and both myself and our Venture Miami Team welcome LifeGuides® wholeheartedly."
LifeGuides® is a leader in the emerging "Transformative Technology" space, at the ready to fully support the intersection of wellbeing, technology, and human potential in enterprises worldwide. LifeGuides® has its cornerstone in social entrepreneurship and a foundation based in cultures of caring, and empathy, to positively impact employee happiness, joy, and engagement. LifeGuides® is about helping people thrive in all dimensions of their lives, as its trained community of certified Guides "walk with you in the best of times and the worst of times." LifeGuides® is a radically new organizational Human Resources benefit, which is grounded in helping employees and their families thrive. LifeGuides® empowers employees to pick a well-suited Guide, as compared to an impersonal "customer service" experience. The Guide will have successfully navigated the same personal growth opportunity, or Life Challenge, that an employee faces now.  LifeGuides has received awards and recognition as an "Impact Challenge Global 1st Grand Prize Winner," Awarded by Singularity University and Dr. Peter Diamandis, as well as HR Tech Outlook magazine as a 'Top 10 Employee Wellness Solutions Provider 2020.
Dan Kline, Sr. Director of Guides and Client Experience, along with Founder and Executive Chairman, Mark Donohue, are spearheading LifeGuides presence in Miami. Dan Kline noted, "the expansion of LifeGuides into Miami is an invigorating step in our growth plans, and I am thrilled to be a part of this flourishing entrepreneurial ecosystem. This city is undergoing a massive transformation and is poised to become one of the most exciting tech centers in the world. The vibrancy of Miami's citizens combined with the innovation and thought leadership of the booming Miami tech scene are a match made in heaven, and bringing LifeGuides to support this massive and transformative vision was an easy decision." 
To learn more, please watch these videos:
LifeGuides®  Explainer Video for Leaders
LifeGuides®  Founding Vision Video, unedited since 2018 creation
 
ABOUT LIFEGUIDES®
LifeGuides® easily empowers employees to pick a Guide, who has successfully navigated the same personal growth or Life Challenge event that you face now. Employee families choose from a broad range of 200+ topics, organized in eight channels, such as "Emotional Wellbeing & Stress" or "Home Life & Family."
Similar to Match.com, members can view various Guide videos and bios, and then select a suitable Guide in a specific topic area. During one-to-one sessions, with a trained and certified Guide, the client receives emotional support, useful life experience, and an authentic relationship. LifeGuides helps employee families thrive by enjoying enhanced vitality, reduced stress, and greater happiness.   
LifeGuides® is disruptively affordable at $4.00 per employee family per month, for unlimited services. This includes all adult family members in a household. There is never an employee co-pay, since employers cover the entire service costs to: reduce presenteeism loss, enhance employee vitality and emotional wellbeing, and enhance the Culture of Caring.
The Intelligence Assistance® technology further optimizes the Guide-Client matching, augments the Guides range of knowledge, and helps accelerate empathy and trust. LifeGuides® is modernizing human support and re-connecting people, which is foundational to the human spirit and wellbeing. 
LifeGuides® is rapidly growing a platform for caring people to do extraordinary good. We invite you to join us in enhancing the Culture of Caring within millions of enterprises, as we support Businesses a Force for Good!
 
For press inquiries or to learn more, please contact marketing@lifeguides.com
Please visit: www.LifeGuides.com