LifeGuides® Honored as "100 Best Arizona Companies" of the Future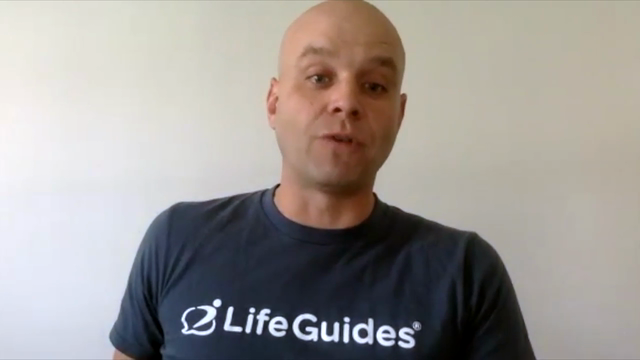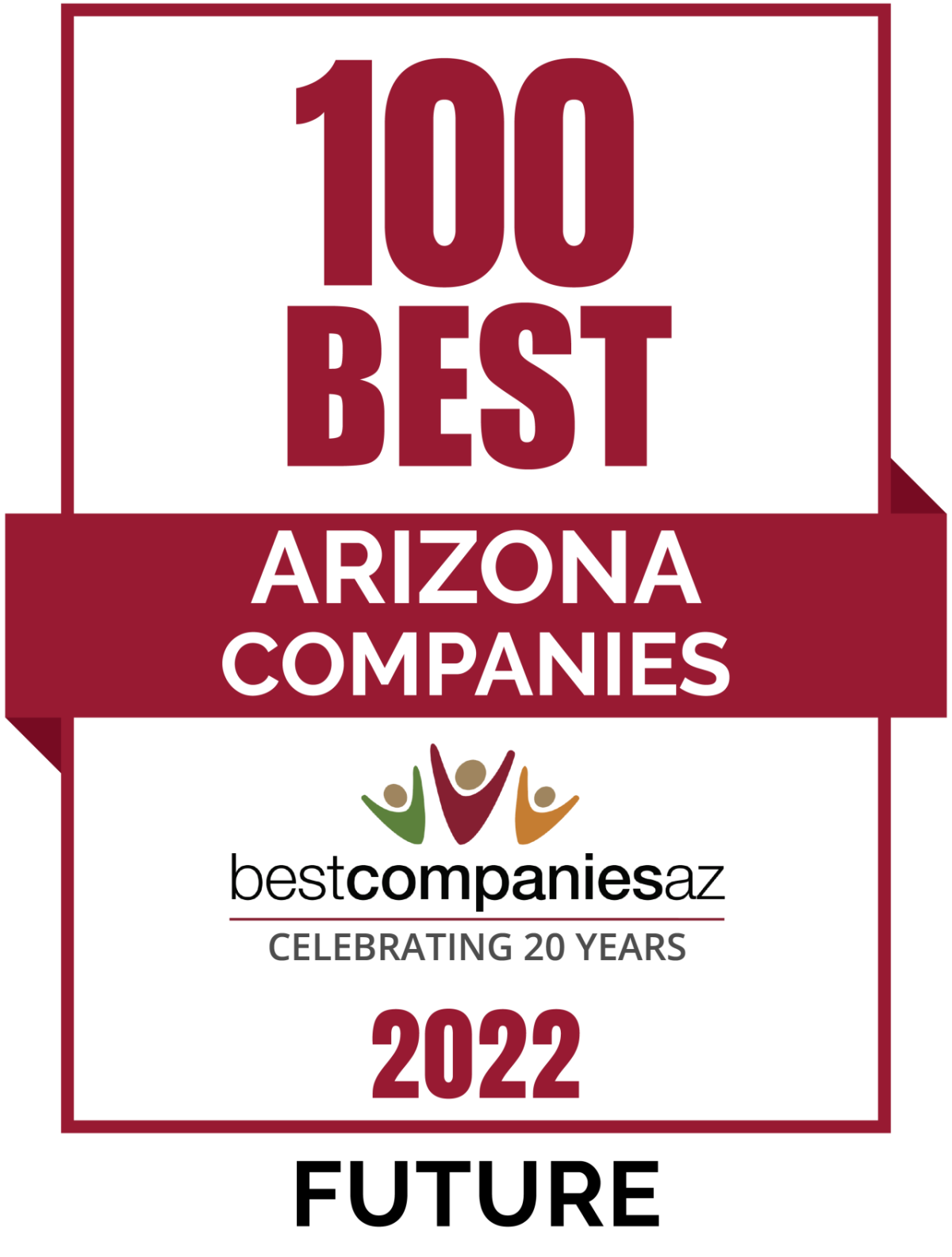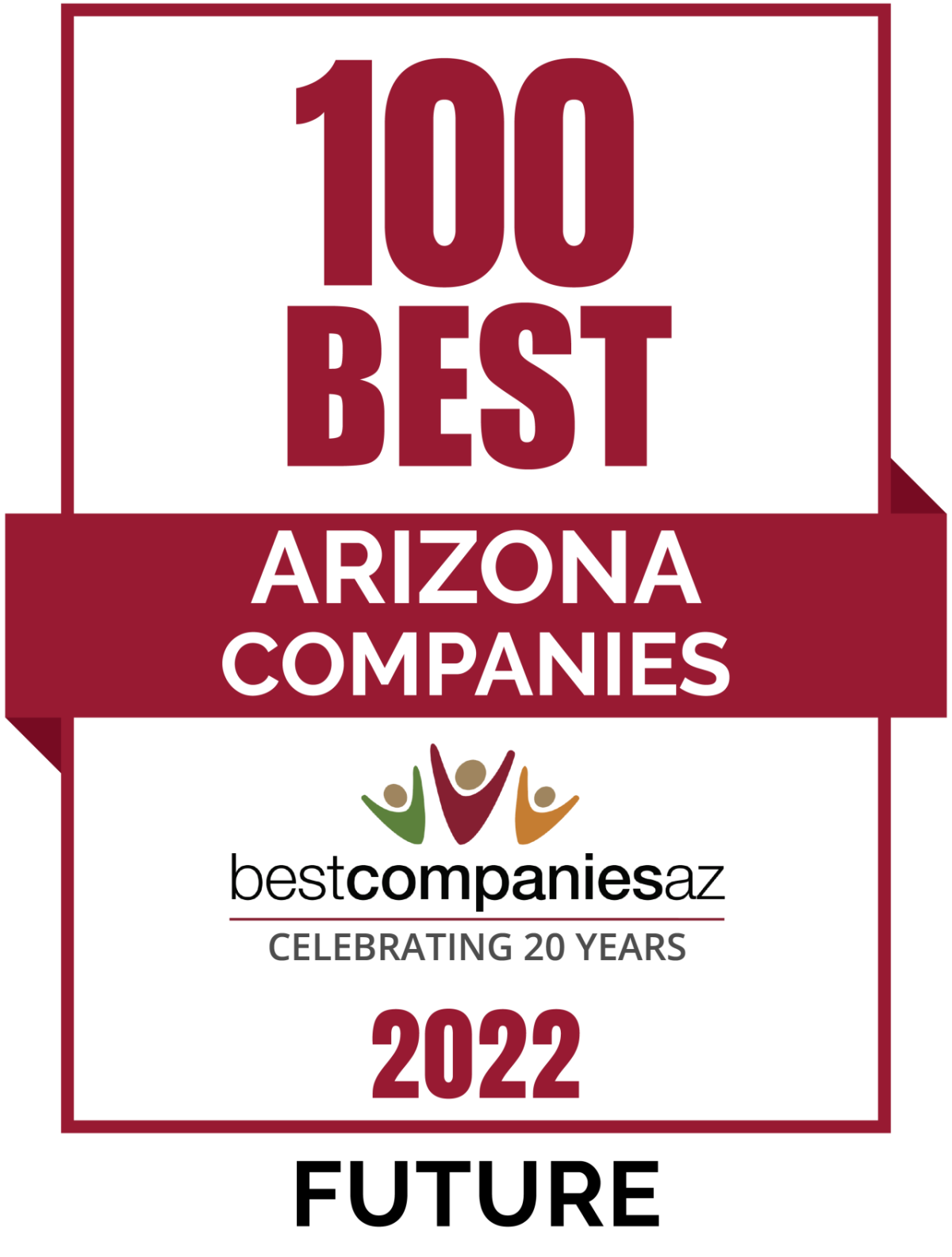 TEMPE, Ariz., March 23, 2022 /3BL Media/ - LifeGuides® is honored to be named to the 2022 "100 Best Arizona Companies" by the respected BestCompaniesAZ, which has been serving Arizona's business community for the past 20 years.
The "100 Best" are chosen by invitation only, with LifeGuides® being specifically recognized in the Best of Future category, with its promise for considerable growth, as it helps to build a new era of business success in Arizona.
Denise Gredler, Founder and CEO of BestCompaniesAZ, shared: "As we celebrate 20 years, we are proud to recognize companies across our state like LifeGuides®, who are making a positive difference in the lives of their employees and our communities."
"Our featured companies making this Arizona list best exemplify a work culture that kept them successful during the Great Resignation of 2021. These businesses made it a priority to create workplaces focusing on employee mental health, workplace flexibility, providing opportunities for employee development, as well as fostering a Culture of Caring," as Gredler further stated.
"This award is extremely meaningful, in multiple respects," noted Derek Lundsten, Chief Executive Officer for LifeGuides®. "The heart of our company is our team and an incredible Guides Community, which supports and elevates our clients' employee families. At the same time, this recognition is core to my heart and my purpose. Throughout my career, it has been, and continues to be, our team that drives me to raise my personal standards, to understand true shared success, and to grow through servant leadership."
"Having been CEO of two fast growth companies in my career," Derek continued, "I am humbled to have now accepted over 30 awards on behalf of, and because of, such amazing, dedicated teams. My purpose is to always ensure a culture of caring, gratitude, and one that is continuously thriving and enriching people's lives."
Prior to LifeGuides®, Derek was Chief Executive Officer for over six years with Scrimmage, a modern mobile learning SaaS technology firm, for which he executed a successful acquisition and exit in 2020, as he was joining LifeGuides® in the CEO role. During his tenure, Minneapolis-based Scrimmage enjoyed 40%+ ARR growth, expanded its global reach with the addition of London as its EU HQ, tripled its US employee base with a new Princeton office and a vibrant remote workforce, as well as cultivated an impressive global roster of over 150 clients to include eight of the Top-10 Pharmaceutical firms, two of the Top-5 Biotechnology companies, six of the Top-20 Medical Device & Diagnostic organizations, and many other industry leaders, including Canon and Comcast.
LifeGuides® lead investor, Mark McDonough, stated: "Derek is the personification of the values at LifeGuides® around creating a 'culture of caring' that makes every member of the team feel valued and heard. His skillset is a perfect complement to the four proven startup-to-exit CEOs that embody our full executive team. Derek's solidness gives me great confidence in how LifeGuides® will continue to attract amazing talent and exceed customer expectations."
Mark Donohue, Founder and Executive Chairman of LifeGuides®, shared: "Since Derek's arrival at LifeGuides® two years ago, he has spearheaded the company's role in the Arizona community, plus partnered with many of the "100 Best Companies," who have since become advocates and clients. His cultural impact on our organization is undeniable and essential to our cohesive team, which continues to thrive amidst rapid growth. Prior to my inviting Derek to join our team, I observed him on our Board as Vice Chairman, plus in his past CEO role where Scrimmage won consecutive Inc. 5000 Awards, five consecutive years of Training Industry distinctions, three Chief Learning Officer Awards for Innovation and Client Partnerships, three Brandon Hall Gold Technology Awards, and more. We now celebrate his latest milestone of securing LifeGuides® as one of Arizona's 100 Best Companies, plus several other awards during his tenure. Bravo!"
To learn more about LifeGuides®, please visit: LifeGuides.com.
To reach us: hello@lifeguides.com
##
About BestCompaniesAZ:
Arizona's employer branding partner, BestCompaniesAZ, specializes in helping corporate clients develop, strengthen and market their unique employer brands through a variety of digital marketing, events, communication and award programs. Founded in 2002, BestCompaniesAZ pioneered the intersection of recruiting, human resources, marketing and public relations evolving into an exclusive, niche PR, marketing and employer branding firm that specializes in building and promoting strong employer brands. Our Mission in 2022 is to celebrate the "100 Best Companies" in Arizona that have been shaping Arizona's workplaces, and who are well positioned to take Arizona into the future. For more information, please visit BestCompaniesAZ.com.
About Derek Lundsten:
Derek Lundsten is CEO of LifeGuides®, a Public Benefit Corporation, based in Tempe, Arizona. To use business as a force for good, Derek leads LifeGuides, as a transformative platform for conscious leaders and value-driven cultures.
Previous to LifeGuides®, Derek served a six-year tenure as CEO of Scrimmage, a modern mobile learning and engagement technology firm. He oversaw its Client Success, Sales, Marketing and Technology divisions to ensure a proper alignment between evolving customer needs and innovation. Being instrumental within the organization since 2012, Derek was actively involved in continually growing its global client base more than 50% year-over-year. Among the 33 awards and recognitions under Derek's leadership, Scrimmage was also honored as A Best Place To Work by the Minneapolis-St. Paul Business Journal.
Launching his career in Business Development at leading research, intelligence, technology and training firms, it served as Derek's underpinning to think strategically and challenge traditional business models to empower people in the workplace, and in life.
Derek is a frequent speaker at key industry events around the globe, an invited contributor for the trades and a sought-after guest on 100+ renowned podcasts, focused on business, innovation, entrepreneurship, multi-generational learning, along with employee well-being, workplace culture, and future of work topics. On a pro-bono basis, he continues to consult with numerous start-up firms and serves on various non-profit Boards, including being named LTEN's [Life Sciences Trainers & Educators Network] Member of the Year for his benevolence, leadership and dedicated work on its Advisory Board. Derek holds a Bachelor of Science degree from James Madison University with a double major in Philosophy and Psychology.
About LifeGuides® :
LifeGuides® offers a community of trained and Certified Guides, who provide life guidance in 400+ topics of Personal Growth, Lifelong Learning, or Life Challenges. LifeGuides® is an HR benefit offered by leading employers across all industries. By providing employees with experienced and empathetic support across the broadest range of "everyday" life events, employees lead happier and more productive lives - both at home and at work.
As one Member stated: "More casual than therapy, more qualified than a friend."
A key dimension of the Guides Community is the amazing diversity in culture, thought, beliefs, and life experiences. LifeGuides® instantly allows a Member to select a Guide, who has successfully navigated the same life event s/he faces today. This design of "life experience matching" on-demand is foundational to the Guide-Member relationship. This design develops immediate empathy, connection and insight - which enhances vitality, reduces stress and creates greater happiness for employee families.
LifeGuides® is built upon a proprietary Intelligence Assistance® software technology. This platform optimizes: Guide and Member matching; augments the Guides knowledge base; helps accelerate empathy and trust; plus allows for easier scaling and quality control.
The mission at LifeGuides® is to grow a community for sharing life experience, wisdom and empathy - with the goal to positively impact the lives of 1B people within 15 years. LifeGuides® is modernizing human support and human connection, which is foundational to well-being.