JetBlue Leverages Assets to Create Long-Term Hurricane Relief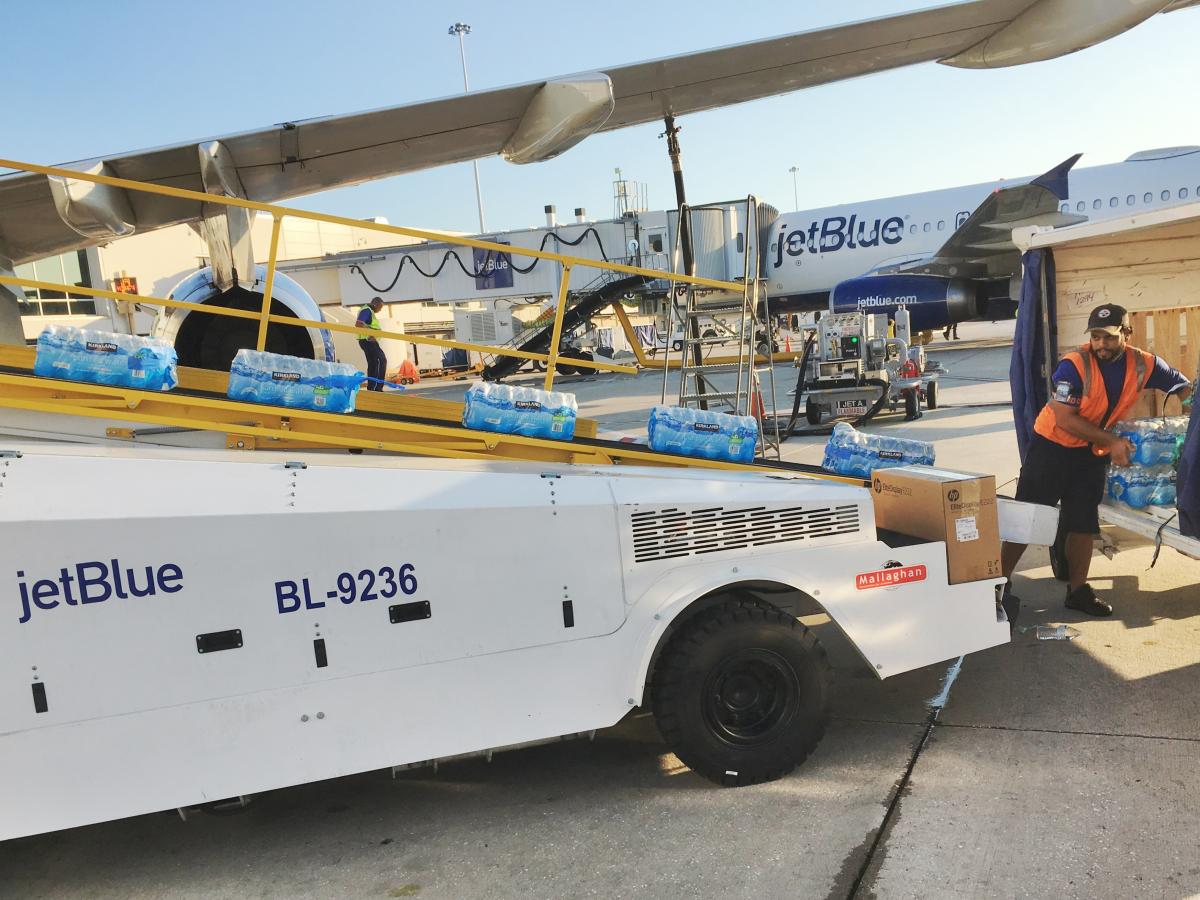 JetBlue Leverages Assets to Create Long-Term Hurricane Relief
It's been over three weeks since Hurricane Maria made landfall, leaving a path of destruction in its wake.  As the tenth-most intense Atlantic hurricane on record, the storm devastated Puerto Rico, completely destroying the island's power grid and leaving all 3.4 million residents without electricity. San Juan Mayor Carmen Yulín Cruz estimates that some areas will remain without power for four to six months. As with many natural disasters, relief efforts are concentrated on the first few weeks after the disaster, but one company has prepped a long-term relief plan to ensure the victims of Hurricane Maria are not left abandoned in the weeks – and months – to come.
As the largest airline in Puerto Rico, JetBlue leveraged its ties and knowledge of the island to launch a multifaceted program to support both short- and long-term recovery efforts on the island. Referencing the island's mile size, the 100x35JetBlue effort summarizes the company's plan to launch 35 relief commitments over the next 100 days – and beyond – to aid the residents of the island. To address urgent needs, the airline has already activated on-the-ground efforts, including a donation of $1 million worth of supplies, airlifting over 3,000 customers and transporting over 100,000 pounds of provisions to the island. The long-term portion of the comprehensive plan includes one-way airfare capped at a reasonable $135, waived bag fees (the airline wants to encourage travelers to bring supplies to share), and seats on relief flights to emergency personnel, relief workers, non-profits, military, and volunteer infrastructure experts at no cost. 
To continue reading, please click here.