With Hope That Plastic Will Be Eliminated, Man Starts 'Papers Be Green' Business in Tunisia
"The use of plastic bags will soon be prohibited in our country."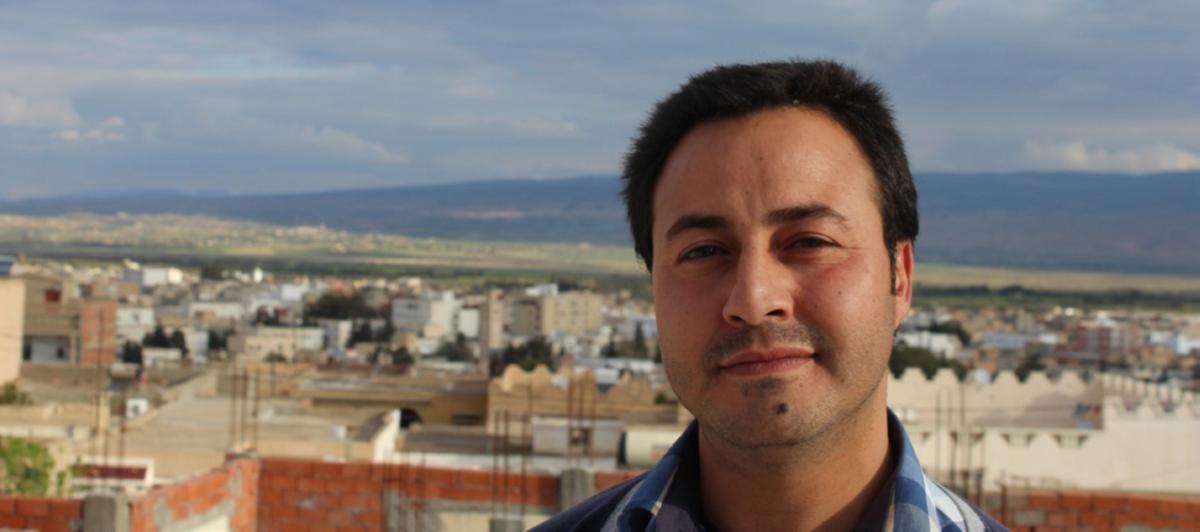 Originally published on Global Citizen
After receiving a master's degree in mechanical engineering and with eight years of professional experience, Walid Gharsalli decided the time was right to start his own business.
And so, Gharsalli launched his own paper-packaging business, Papers Be Green. But he couldn't have done it without combining his work experience and mechanical skills, additional entrepreneurial training, and support from his government. 
Take Action: We Challenge You to join Our Week Long Action Challenge to Protect Our Environment
Based in Kasserine, Tunisia, the business has enabled Gharsalli to meet the key objectives in becoming an entrepreneur: become his own boss, protect the environment through the manufacture of a recyclable product, and support job creation in his region. His company has already created five new jobs so far.
"My professional experience in the private sector enabled me to develop skills to start my own business," Gharsalli said. "Realizing this project is a priceless opportunity, but also a challenge that is not only changing my life, but also the lives of my employees."
The idea of the project was born in 2015 and initially benefited from government subsidies for young entrepreneurs. Since then, thanks to his determination, Gharsalli has been leveraging this investment opportunity to launch and build his business.
Read More: Watch This Woman Turn Design Ideas Into Beautiful Wooden Sculptures and a Successful Business
"We need to strengthen the environmental protection of Tunisia," Gharasalli said. "The beauty of our cities, countryside, and ocean is threatened by plastic bags that litter the landscape. It's this passion that inspired me to launch my business."
In September 2016, Gharsalli participated in the Mashrou3i program organized by UNIDO in partnership with USAID, the Italian Cooperation, and the HP Foundation.
The Mashrou3i program is designed to foster a spirit of entrepreneurship and offer tools that support fledgling business owners. Its mission is to create some 6,000 jobs and reach more than 25,000 aspiring and existing entrepreneurs in Tunisia over the next five years. In addition to mentoring and technical skills training, participants have access to HP LIFE, a free, online program of the HP Foundation, which features 27 interactive modules covering business and IT skills training in seven languages.
Gharsalli took part in a five-day HP LIFE workshop, where he learned business and IT skills that he believes better equipped him to start and grow his business.
Read More: Advancing Social Goals Together: The Power of Public & Private Partnerships
"Mashrou3i gave me the opportunity to meet other new entrepreneurs with different backgrounds and become familiar with HP LIFE's practical tools that I'm already applying in my daily business operations," he said.
Gharsalli chose a flourishing area, which nurtures his personal ambitions.
"The use of plastic bags will soon be prohibited in our country. The paper bags market is growing and has even more potential in the years to come," he said. "That's why innovation is so important in this project and should not stop at its creation. We need to develop a range of innovative new products, and Mashrou3i's support in marketing and market access will help me to achieve these goals. I am confident in the future. Success is not a choice, it's a must."
This article was developed by the United Nations Industrial Development Organization (UNIDO) and published here with the approval of UNIDO.