Heading to Greenbuild? Here's How to Maximize Your Experience.
Mohawk Group's Sustainability Manager, Rami Vagal, highlights how to maximize your experience at Greenbuild.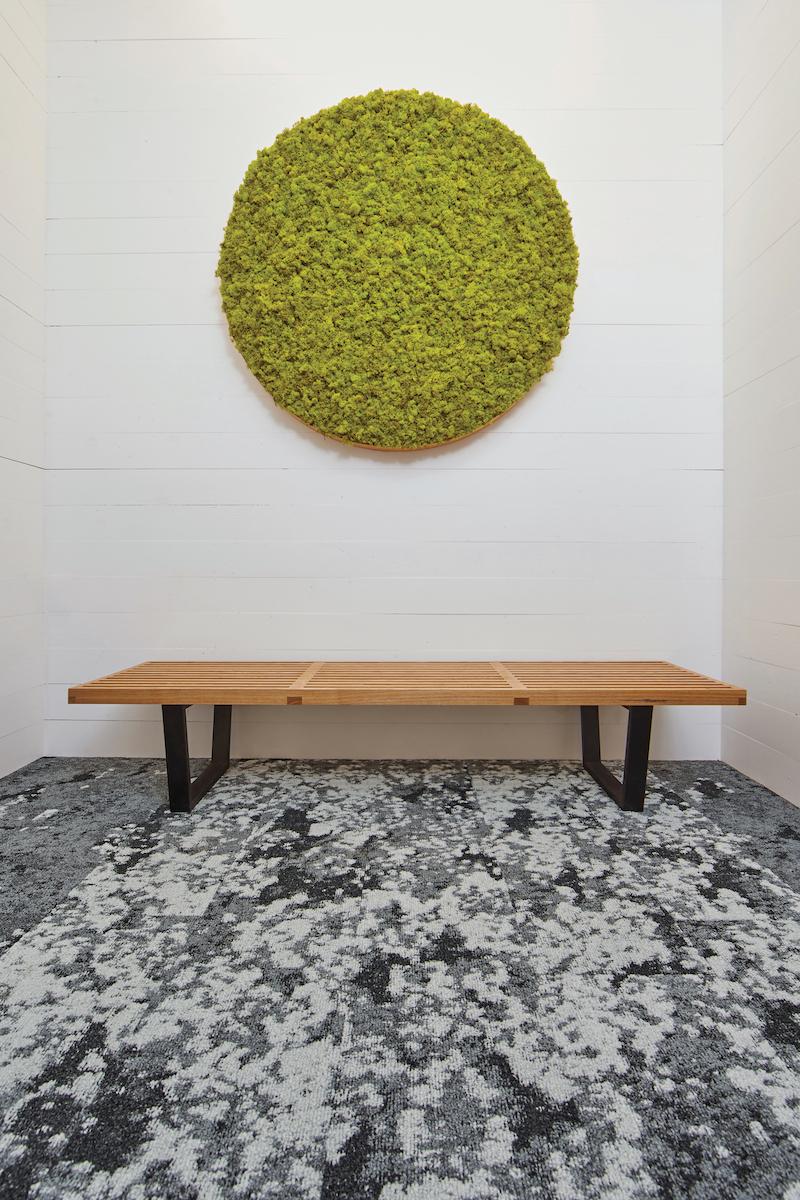 The Lichen Collection is the first floor covering ever to achieve the Living Product Challenge Petal Certification
Mohawk Group | Off the Floor Blog
Fall is finally here (although here in Georgia we seemed to have jumped directly from summer to winter) but the arrival of autumn also means that we are officially into a full conference season.
With so many great industry conferences on the calendar, it can be pretty daunting to juggle all of the schedules and travel plans. Greenbuild is right around the corner and as a show veteran, I would like to share a few tips that may help you maximize your experience.
If you've attended Greenbuild before, then you know it is a conference unlike any other. With a robust roster of events, Greenbuild presents the chance to learn from renowned speakers and representatives in the green building space around the world. There are plenty of opportunities throughout the three-day conference for learning, collaboration, exhibition, and networking.
Here are a few things to keep in mind when planning your itinerary for this year's event:
Once you register for the conference, take a look at the workshops and add the ones you are most interested in to your schedule. Greenbuild offers a plethora of education sessions ranging in topic from health and well-being to green economy, reverse climate change, sustainability and more. You can always change your mind at the last minute but having the sessions on your agenda in advance will ensure you won't miss any in all of the excitement.
Connect. Greenbuild is a perfect opportunity to meet with green building colleagues and network with leading industry professionals.
Use the official Greenbuild app to stay up-to-date on conference happenings while on site.
Take a look at the floor plan ahead of time —it is available here and will also be provided when you pick up your exhibitor badge. Highlight the booths that you want to visit and familiarize yourself with the education halls and other areas to streamline your in-conference routes.
And of course, I'd be remiss if I didn't share some key Mohawk events to add to your calendar:
2017 Greenbuild Plenary
Thursday, November 9 | 6:00 pm – 7:30 pm
Mohawk Group is pleased to sponsor the Greenbuild Plenary, President Bill Clinton, as this year's Plenary Speaker.
George Bandy, Mohawk Group's VP of Sustainability, is honored to introduced President Clinton.
2017 Greenbuild Celebration
Date: Wednesday, November 8 | 7:00pm – 11:00pm
Location: Boston Museum of Science
Happy Hour in the Hall
Date: Thursday, November 9 | 4.00 pm – 6.00 pm
Location: Expo Hall
B03 – Engaging the Community in Designing a Corporate Workspace
Date: Wednesday, November 8 | 4.00 pm – 6.00pm
Location: Room 206 AB
Speakers: George Bandy, Tricia Steel, JoAnn Moss, Bradley Odom.
And last but certainly not least, don't forget to pack some warm clothes! This year's annual conference is being held at the Boston Convention & Exhibition Center, which means you'll want to add a jacket and boots to your packing list.
See you in Boston!