A Gift of Green Education for a Land Rich in Natural Beauty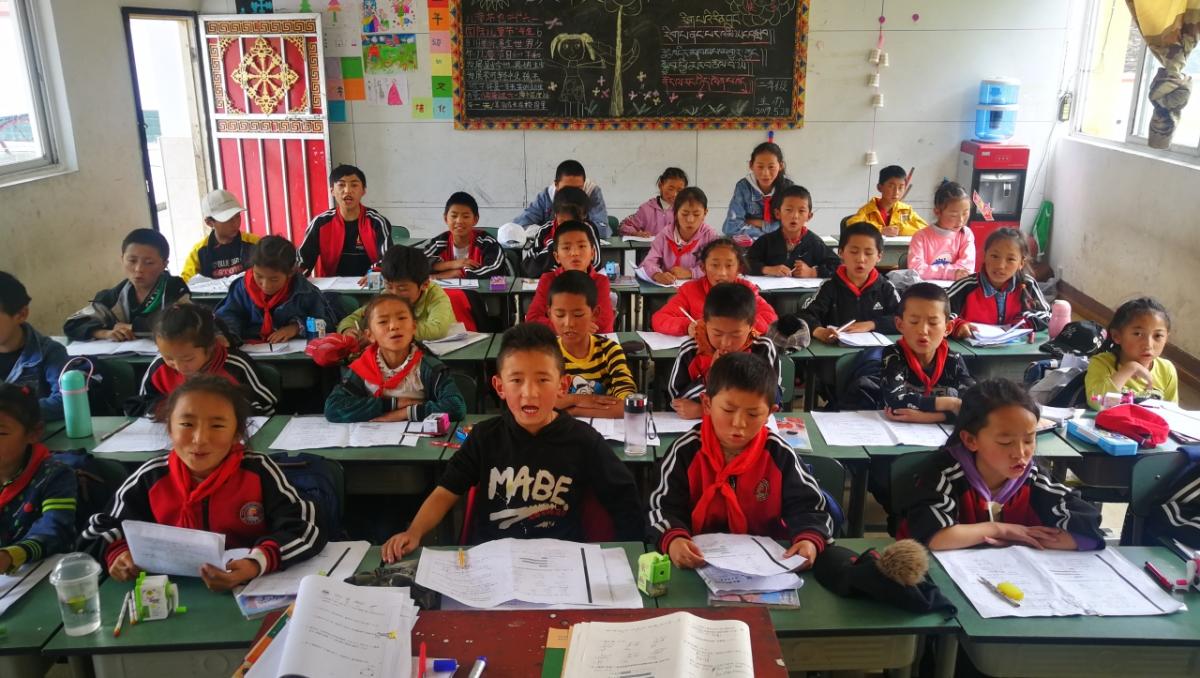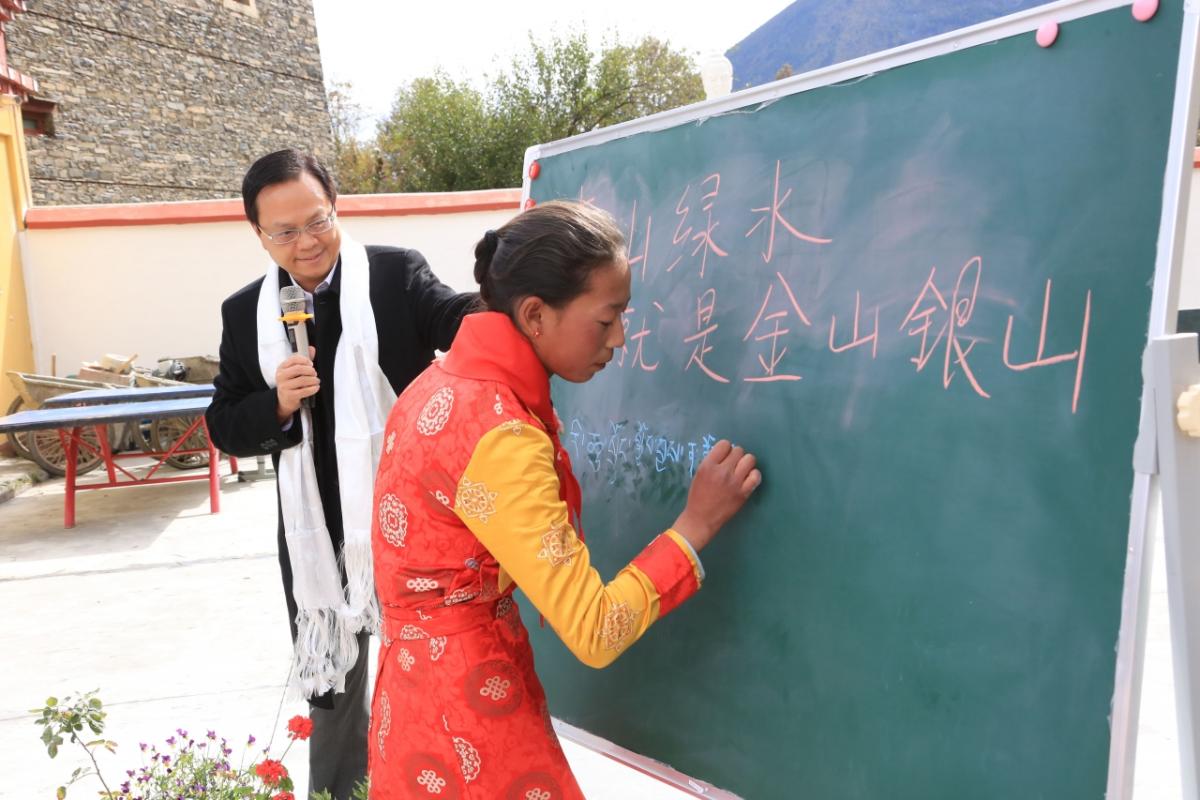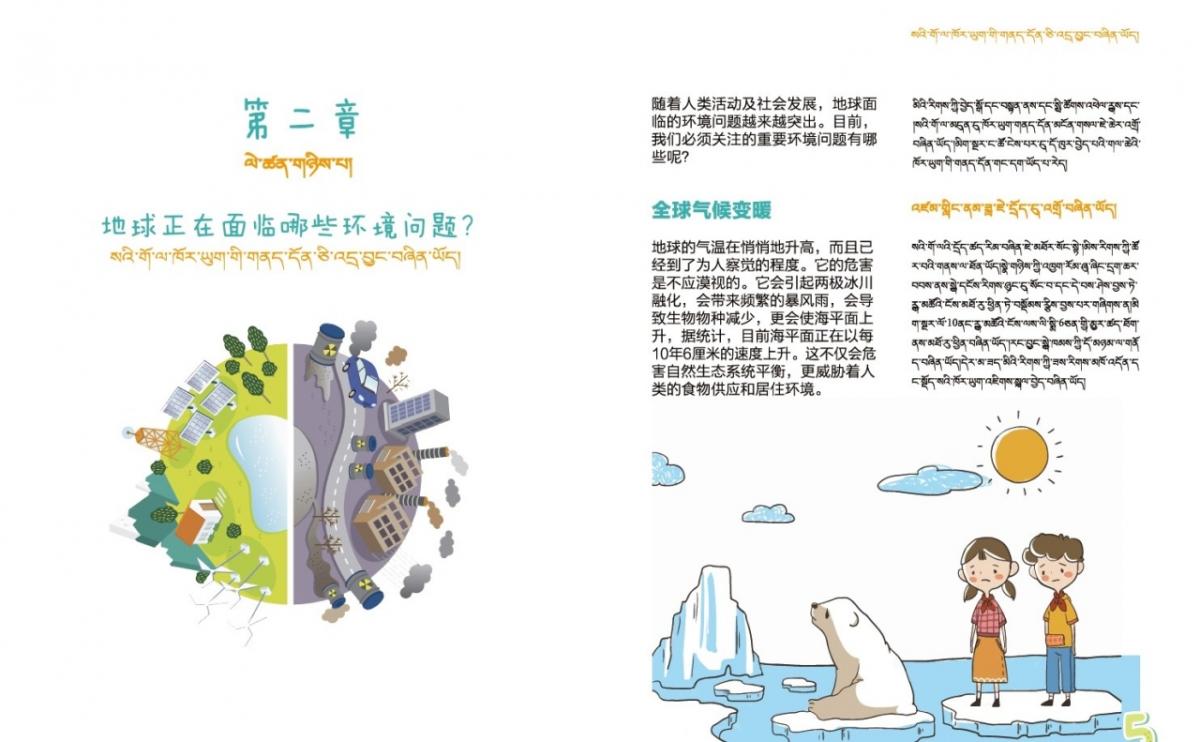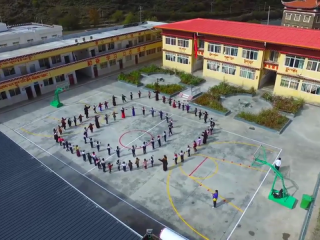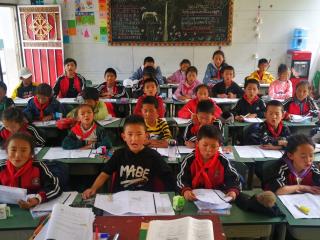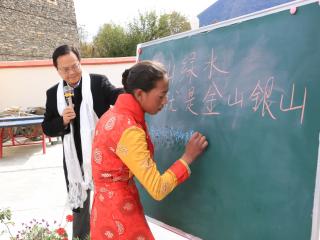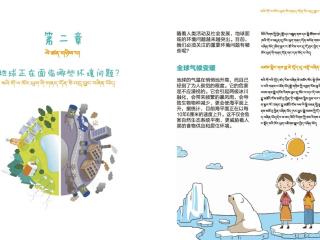 It is a land of spectacular natural beauty – an azure sky, rolling grassland, crystal-clear rivers, roaming herds of cattle, and, in summertime, blooming galsang flowers, a native floral species that symbolises the happiness of the Tibetan people.
This is the Pengbuxi township of Kangding in the Ganzi Tibetan Autonomous Prefecture in Sichuan province and home to a Tibetan girl called Sonam Baizom, who with her classmates enjoyed a memorable visit to their school last year.
Sonam Baizom and her friends dressed in traditional Tibetan costume to greet their visitors, presenting them with khatas – ceremonial Tibetan scarves – as a gesture of welcome and blessing. The guests were also given small gifts made from recycled materials by the students, including patchwork art created with old buttons and ships made of bottles.
The visitors were from CLP's Jiangbian Hydro Power Station in Jiulong county, about 100 km from Pengbuxi. They brought learning aids to the school and delivered a talk on electricity and environmental education to Sonam Baizom and her classmates.
"Uncles from the hydropower station explained to us how electricity is generated by flowing water and delivered to our homes to light up our electric lamps and help us cook," says Sonam Baizom. "We were told hydropower is a very clean energy source that can meet our power needs while protecting the environment."
Pengbuxi Primary School is one of the beneficiaries of CLP's Support-a-School programme. CLP has been helping children in some poorer areas of Mainland China through a range of charitable education initiatives, and the programme was extended to three schools in Sichuan in 2014.
Employees from Jiangbian have visited the schools periodically since, helping them install solar panels, delivering school supplies, and teaching pupils about conservation and electric power. The Pengbuxi visit was attended by SH Chan, Managing Director – China.
"Uncle Chan gave us a lecture on environmental protection. He told us 'A scenic landscape opens up a world of natural treasures'," Sonam Baizom recalls. "To help us memorise it, he asked us to teach him how to say it in Tibetan. I translated the line into Tibetan, wrote it down on the blackboard, and taught him how to say it. He repeated the line after me until he knew how to say it in Tibetan properly." 
SH says, "Some people may say that it is more important to lift the poor out of poverty first and worry about environmental issues later after they get rich. I would say if we don't care about the environment now and wait until everyone becomes rich, it will be too late."
Textbooks on environmental education are rare in this rural region and both teachers and students knew very little about the subject before CLP devised a textbook specially designed for Tibetan children.
The book, handed out to students by colleagues from Jiangbian Hydro Power Station, is printed in Chinese and Tibetan, with lively illustrations to teach them about the environmental issues facing our planet, and what they should do to contribute to conservation on a day-to-day basis. SH says he hopes the book can help the students understand more about environmental protection and help preserve the Tibetan language and culture.
The book has indeed opened the door for Sonam Baizom to a treasure trove of environmental knowledge.
"Before reading it, I knew very little about the world's environmental challenges and how to protect the environment. I now realise how important the clean energy generated by CLP, such as hydro, wind, and solar power, is to our environment," Sonam Baizom says.
To learn more about CLP's connection with society, please check out the latest issue of CLP.CONNECT.