Everlane Partners With The New York Times to Push the Truth of Climate Change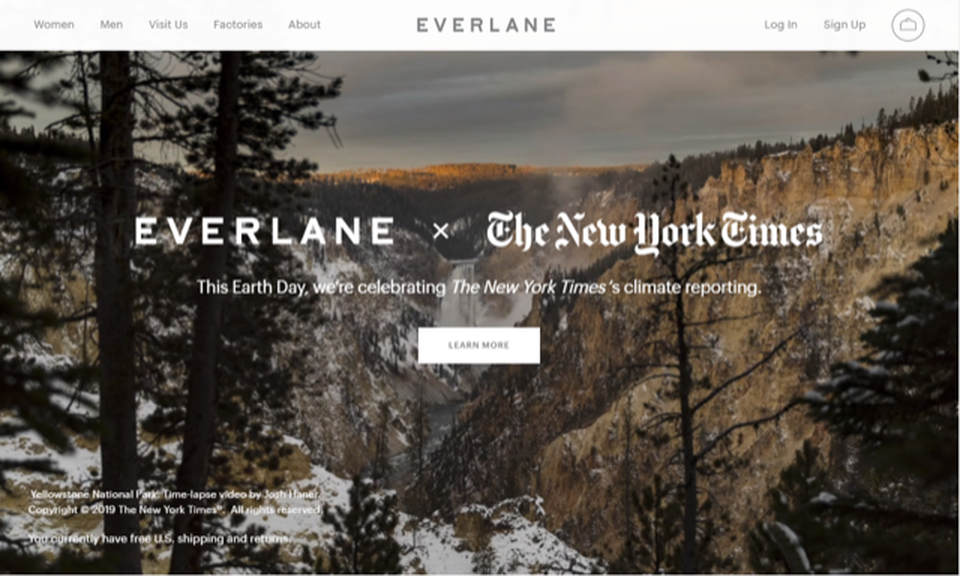 Although more than seven-in-10 (73%) Americans think global warming is happening and nearly the same amount (72%) say global warming is important to them personally, according to new research from Yale, the concept of climate change is still called into question on a nearly daily basis. And while many organizations are leading the painstaking – and critical – fight to stop or slow the effects of global warming, others work to fight the misinformation around the very topic. To that end, an unlikely partnership has formed to further promote the truth of climate change and invite others to learn more.
This week, sustainable fashion brand Everlane partnered with The New York Times to launch "The Everlane x The New York Times" effort. The campaign, launched in tandem with Earth Month, aims to share the facts around the issue of climate change – and support news organizations that tirelessly work to share that story. The Everlane website brings the impetus to life: "At Everlane, we believe that to make good decisions, you need to start with the facts. And no one is better at bringing the truth to light than the journalists at The New York Times." As part of the campaign, Everlane has launched the "Climate Collection," which features The New York Times-branded t-shirts and sweatshirts. For each item sold, nine public school students will receive access to The New York Times through its subscription sponsorship program.
To continue reading, please click here.