Dare to Dream, with Girl Rising and HP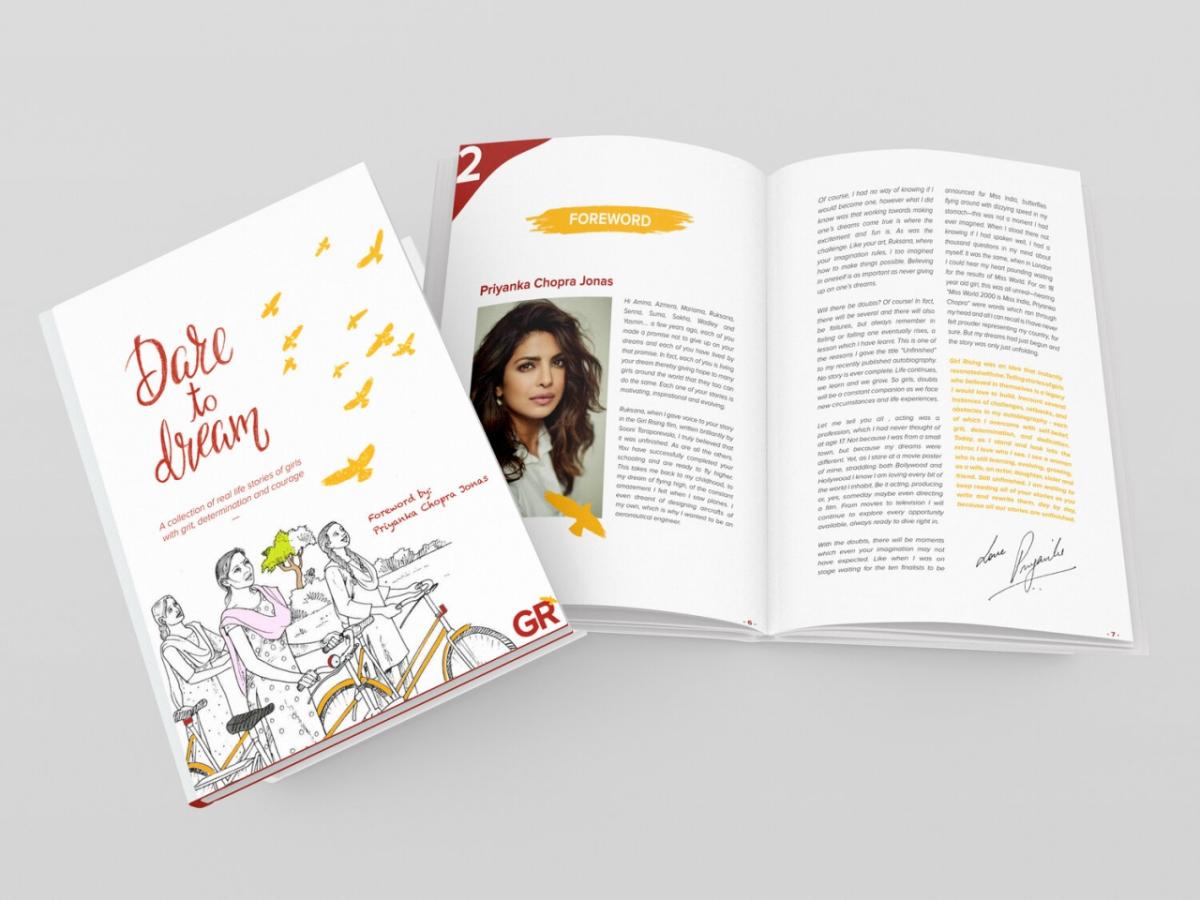 Originally published don Girl Rising website
... what I did know was working towards making one's dream come true is where the excitement and fun is. As was the challenge. Like your art, Ruksana, where your imagination rules, I too imagined how to make things possible. Believing in oneself is as important as never giving up on one's dreams...
- Priyanka Chopra Jonas
In her foreword to Girl Rising's latest book, Dare to Dream, Priyanka Chopra Jonas emphasizes the power of self-belief in making dreams come true. Powered by HP, Girl Rising's Dare to Dream shares the stories of nine girls  daring  to be courageous, determined, and resilient and most importantly, daring to dream in the face of adversities. Featured in the Girl Rising film, these girls navigate daunting odds with grit, and spirit, teaching us that the barriers which hold girls back can be broken. With creative do-it-yourself activities alongside each story, Dare to Dream invites young people to imagine alongside Ruksana, Wadley, Suma and others and explore how to make their own dreams a reality.