CLP Stimulates Young People's Interest in Energy and the Environment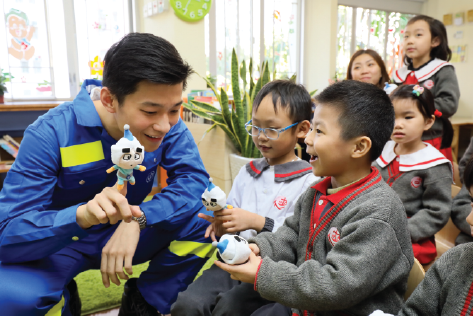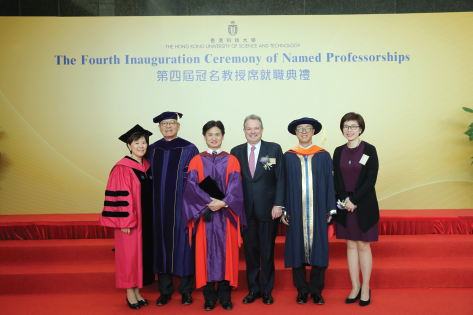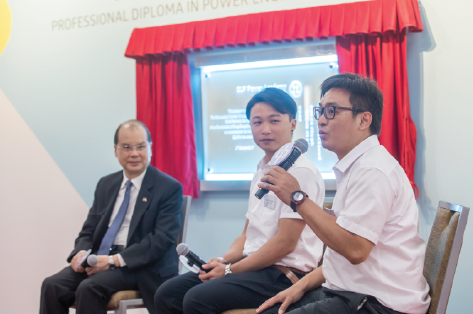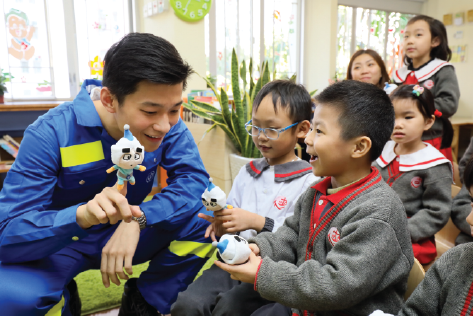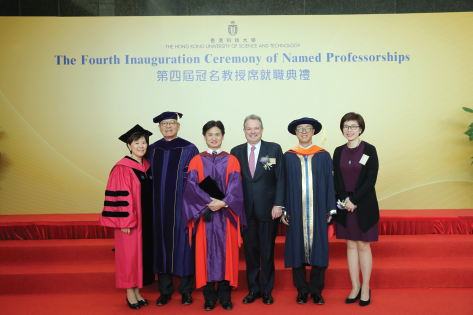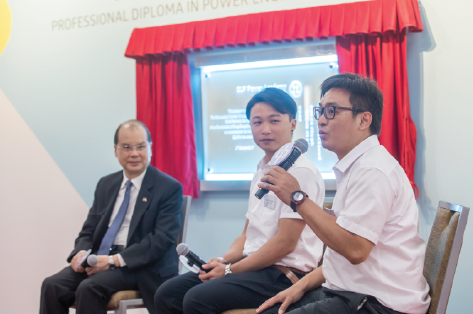 As featured in the CLP Group's 2017 Sustainability Report
The CLP Group has kept up its efforts in supporting education in the areas of energy and the environment at different levels across Asia Pacific by tailoring plans to local needs and engaging various partners.
Promoting energy efficiency in schools
Investing in education is in line with CLP's interest as the company wants to equip the next generation with the knowledge and skills necessary to understand the complexity of the energy business and the importance of environmental protection. Some of the key programmes in 2017 were:
POWER YOU Kindergarten Education Kit – The education kit, with an iconic character – Power Kid, comprises story books, finger puppets, a board game and worksheets. It was designed to teach students about the electricity journey and energy efficiency. Since its launch in 2016, the kit has been provided for free for over 180,000 students from 1,000 kindergartens in Hong Kong. CLP's Graduate Trainees have reached out to more than 2,600 students through school visits. The Please Come and Save the Earth Music Contest also drew a total of 170 enrolments with over 1,700 contestants from different nationalities, social backgrounds and ages. 

Green Elites Campus Accreditation Programme – At the primary school level, CLP Power Hong Kong continued to provide energy saving assessment checklists, education tools, visits, talks and workshops for over 9,000 students from 12 Po Leung Kuk primary schools in the 2016/17 academic year. In the 2017/18 academic year, CLP targets to reach 13,000 students in 17 primary schools and encourage them to put green ideas into practice. 

Engineer in School – This school outreach programme was designed to educate students about energy issues and inspire them to pursue careers in power engineering. CLP young engineers guide junior secondary students through a series of interactive and innovative activities, including school talks, technology workshops and an engineer experience tour.

Green Studio – CLP's Green Studio mobile classroom has been touring primary schools and community venues to raise awareness of climate change and environmental protection since 2009, receiving over 150,000 visitors. In 2017, the Green Studio was joined by CLP's first multi-purpose truck to spread green messages through a 4D movie and educational augmented reality games.
Find out more about CLP's green education programmes in Hong Kong
Collaborating with universities and professional bodies
It is imperative for CLP to collaborate with universities and professional bodies, which serve as a training ground for most engineers. In addition to offering structured internship programmes and various scholarships, CLP was also involved in the following initiatives:
Professorship in Sustainability – CLP established a professorship in sustainability at the Hong Kong University of Science and Technology (HKUST) – the first of its kind at a local university. The professorship, which focuses on climate change and sustainable energy, will serve to nurture skilled and innovative talents for Hong Kong and CLP. HKUST's Associate Vice-President for Research and Graduate Studies and Chair Professor of the Department of Civil and Environmental Engineering Professor Charles Ng was named CLP Holdings Professor of Sustainability in November 2017.

CLP Power Low Carbon Energy Education Centre – CLP Power Hong Kong collaborated with City University of Hong Kong to establish the centre on CityU's campus, which has been open to the public since October 2017. The Centre introduces visitors, especially students, to the challenges posed by climate change and demonstrates the importance of low carbon energy sources through interactive multimedia exhibits.

Professional workshop and Symposiums – In November 2017, the CLP Research Institute co-hosted an international workshop with the International Electric Research Exchange to discuss how technologies, big data, and their intelligent applications can enhance people's lives in smart cities. What's more, CLP Power Hong Kong hosted the fourth Green Building Symposium in Hong Kong, where over 300 executives were briefed about some of the latest energy saving technologies and solutions that suit business needs.
Advancing the social mobility prospects of young people 
CLP recently set up a dedicated office to strengthen coordination and communication between departments involved in youth engagement and to support initiatives that help young people advance their careers and become more upwardly mobile. The CLP Power Academy was launched in October 2017 to provide well-structured and accredited vocational training programmes for young people who want to pursue careers in the power industry. CLP Power Hong Kong also teamed up with the Electrical and Mechanical Trade Promotion Working Group in September 2017 to welcome more than 800 apprentices into the electrical and mechanical engineering sector.
Read more on the training offered by CLP Power Academy
In Australia, EnergyAustralia encouraged more women and girls to study to become engineers by teaming up with the non-profit group Power of Engineering. A variety of organisations providing services in education and social inclusion were also supported through a community grants programme. Furthermore, 31 students successfully completed their school studies for the year under EnergyAustralia's ongoing collaborative programme with the Aboriginal AFL Academy. Twelve of them graduated and will go onto further education or seek employment.
In Mainland China, about 1,400 students from 20 schools benefitted from CLP's Support-a-student and Support-a-school programmes while five schools in Yunnan and Guangdong were sponsored to upgrade their facilities with more than 3,100 beneficiaries. In addition, over 3,800 students in Guangdong, Guangxi and Shandong participated in CLP's education programmes to learn about electricity and safety.
In India, financial and mentoring support was provided for 100 young people for their vocational and graduation studies in Chandgarh, Tejuva, Jhajjar, and Paguthan through the CLP India scholarship scheme. The company also funded school meals for 5,000 children in 27 schools near CLP's Harapanahalli wind site through the Akshaya Patra Foundation.
To learn more, read the CLP Group's 2017 Sustainability Report.