BNY Mellon Recognized for Climate Action Leadership
Company marks fifth consecutive year on CDP's A List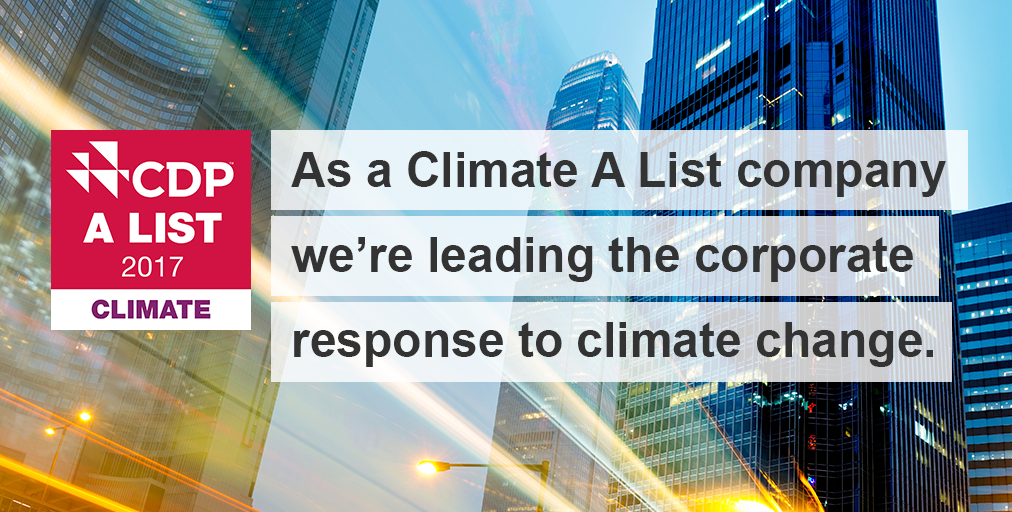 BNY Mellon Recognized for Climate Action Leadership
October 25, 2017 /3BL Media/ - As a global leader in the corporate response to climate change, BNY Mellon has been awarded a position on this year's Climate A List by CDP, the non-profit global environmental disclosure program.
The 2017 Climate A List is comprised of 106 global companies and is produced at the request of 827 investors with assets of more than US $100 trillion. Thousands of companies submit annual climate disclosures to CDP for independent assessment against its scoring methodology.
BNY Mellon is among 5 percent of companies participating in CDP's climate change program to be featured on the 2017 Climate A List. This is in recognition of its actions in the last reporting year to cut emissions, mitigate climate risks and develop the low-carbon economy.
"We understand the need for urgency in responding to climate change, and the proof is in the progress we've made toward our environmental impact goals," said Carol Britton, Chief Operating Officer of Corporate Services at BNY Mellon. "For example in 2016, years ahead of schedule, we exceeded our 2020 goal to reduce greenhouse gas emissions by 40 percent. That's good news for our shareholders and our planet."
"We're proud of our carbon-neutral status and to be recognized as corporate leaders in the response to climate change," added Jyoti Chopra, Head of BNY Mellon Global Citizenship and Sustainability. "The company also recently appeared as the only U.S. diversified financial company on the Dow Jones Sustainability World Index (DJSI World) for the fourth consecutive year, further highlighting our dedication to promoting global sustainability initiatives."
"Congratulations to all the companies that made it onto the Climate A List this year," said CDP Executive Chair Paul Dickinson. "It's inspiring to see so many taking bold action to mitigate the risks of climate change and grasp the opportunities that come with the transition to a sustainable economy. As we approach a tipping point on environmental action, business is absolutely central to making that transition happen."
The Climate A List and full company scores are available on CDP's website.
BNY Mellon continues to be committed to creating a sustainable world where people can succeed and economies can thrive. Learn now the company is embracing five world-changing trends in our most recent CSR Report.