7-in-10 Americans Say It Shouldn't Take a Tragedy for Companies to Care About Social Justice Issues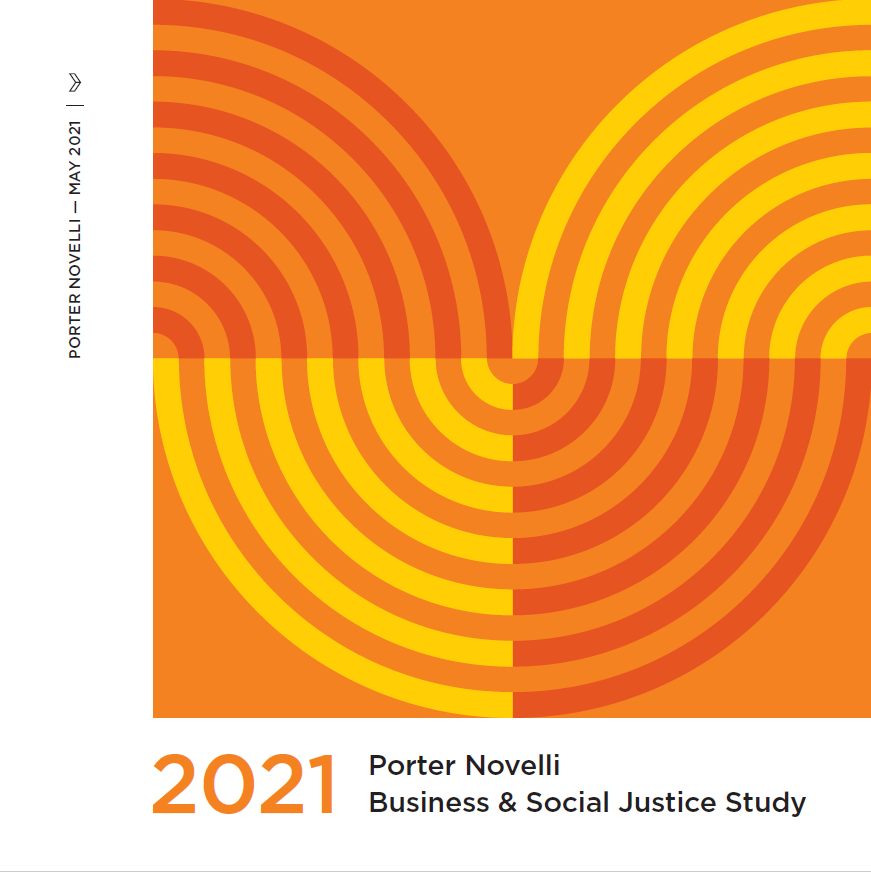 7-in-10 Americans Say It Shouldn't Take a Tragedy for Companies to Care About S…
NEW YORK, May 6, 2021 /3BL Media/ – As the social justice conversation continues to evolve in the United States, Americans continue to believe the business community should proactively get engaged and play a role in normalizing conversations around social justice. Sixty-nine percent of Americans say it shouldn't take a tragedy, like the murder of George Floyd or Atlanta salon killings, to get companies to care about social justice issues.
The research also reveals that Americans are monitoring the progress Companies have made against their 2020 business and social justice-related announcements and commitments. More than half (54%) report they are watching to see how brands have made progress in addressing social justice issues over the past few months, and a further 45 percent have done research to see what companies have done to make progress against the commitments they made over the past year.
Other key findings include:
Silence has consequences: Six-in-10 (59%) Americans say it is no longer acceptable for companies to be silent on social justice issues and a further 49% say they assume companies that remain quiet on social justice issues don't care.
Speaking out is welcome, but it comes with accountability: Two-thirds (66%) say they appreciate when companies they haven't heard from before join the dialogue, but 60 percent will hold a company accountable when it makes a statement of support around specific social justice issues.
Corporate communications can normalize topics and drive change: Six-in-10 (60%) are optimistic that as companies begin to address social justice issues, we will see real change – and 62% believe companies can help normalize social justice conversations through their marketing and communications.
Employees expect more from employers: More than half (58%) of employees today say they hold their employer to a higher standard than other companies when it comes to addressing social justice issues and 43% say they are reconsidering their current job because their company is not doing enough to address social justice issues externally.
David Bentley, CEO, Porter Novelli commented:
"Our research on the topic of social justice is fascinating. It seems clear that the majority of respondents continue to believe companies and organizations have an important role to play in advancing social justice. While this continues to be unfamiliar territory for many business leaders, it is evident that employees, customers and consumers expect to hear from them. The good news is that they're not looking for grand gestures or bold statements. Instead, they'd prefer leaders engage authentically, with a willingness to listen, recognize and show support for progress. That said, silence on the topic will be viewed by a majority as indifference, or worse resistance, and that represents a real reputational risk to companies and leaders."
For more about this research and to download the full report, please click here.
ABOUT THE RESEARCH
This survey was fielded online via Dynata between April 16- 18, 2021 and a total sample of 1,000 U.S. general market adults was collected. The data were weighted to U.S. Census population estimates.
ABOUT PORTER NOVELLI
Porter Novelli is a global communications partner who fearlessly leads clients through our modern stakeholder landscape. In a world of rapidly changing expectations and milestones for success, we align the stories our clients want to tell with the actions they need to take. Today, successful companies need to stand for something beyond what they sell to build the reputation they deserve – not just the one they desire. They must positively impact people's lives and society to maintain relevance and achieve better business results. For additional information, please visit porternovelli.com. Porter Novelli is a part of the Omnicom Public Relations Group.
ABOUT OMNICOM PUBLIC RELATIONS GROUP
Omnicom Public Relations Group is a global collective of three of the top global public relations agencies worldwide and specialist agencies in areas including public affairs, marketing to women, global health strategy and corporate social responsibility. It encompasses more than 6,300 public relations professionals in more than 370 offices worldwide who provide their expertise to companies, government agencies, NGOs, and nonprofits across a wide range of industries. Omnicom Public Relations Group delivers for clients through a relentless focus on talent, continuous pursuit of innovation and a culture steeped in collaboration. Omnicom Public Relations Group is part of the DAS Group of Companies, a division of Omnicom Group Inc. (NYSE: OMC) that includes more than 200 companies in a wide range of marketing disciplines including advertising, public relations, healthcare, customer relationship management, events, promotional marketing, branding and research.
Contact:
Philip Honour
Porter Novelli
Philip.Honour@porternovelli.com