When Forests Thrive, People and Business Prosper, Too
When Forests Thrive, People and Business Prosper, Too
Companies are coming to view reforestation as an imperative solution to climate change, bringing tangible action on a global scale.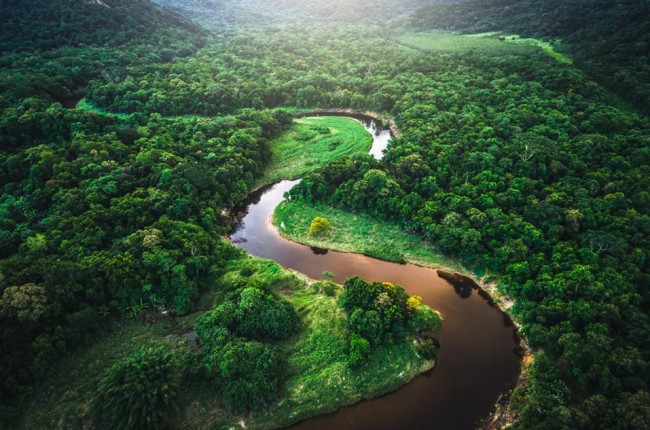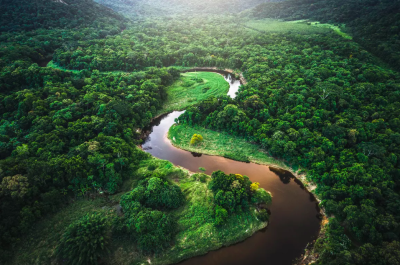 tweet me:
Companies like @HP are coming to view #reforestation as an imperative solution to #climatechange, bringing tangible action on a global scale. https://bit.ly/3jdCBsg @HPSustainable #climateaction
Tuesday, September 29, 2020 - 3:50pm
By Michael Walker 
This article originally appeared as part of the Bloomberg Green + HP partnership.
The recent wildfires in California are an urgent reminder of how endangered our forests are due to climate change.
"I live with my family in the Bay Area. We've seen the otherworldly skies and inhaled the wildfire smoke," says Enrique Lores, CEO and President of HP. "We've watched, with heartbreak and outrage, as so many of our neighbors across the Western United States have lost their homes — and, in some cases, their lives — to these devastating fires."
This devastation increases the urgency to protect the world's forests, and then rebuild and replenish them. Fifteen billion trees are lost each year, while only around five billion are planted, resulting in a net loss of 10 billion trees annually. The simple act of planting trees is drawing new interest from businesses and nonprofits because every tree counts when it comes to capturing carbon dioxide.
In August, the World Economic Forum (WEF) and American Forests launched the United States chapter of 1t.org, the global initiative to plant one trillion new trees within the next 10 years, the UN's Decade on Ecosystem Restoration. Dozens of American companies, cities, and nonprofit organizations have joined already, including HP, Mastercard, the cities of Dallas and Detroit, and the National Forest Foundation. Together they have pledged to support the 1t.org campaign to conserve and restore forests by growing more than 855 million trees in the US and abroad by 2030.
Most of the trees pledged will help restore American forests, and a significant number will be planted in American cities.
"It is great to have strong participation from cities because taking action to fix the dramatically inequitable distribution of trees in our cities can deliver real health benefits, especially in a changing climate," says Jad Daley, president and CEO of American Forests, a conservation organization founded in 1875.
A movement "hiding in plain sight"
Scientific research increasingly points to tree planting, restoration, and conservation as an enormous opportunity for meaningful and immediate action on climate change — with important economic and social benefits. In addition to carbon capture, reforestation increases biodiversity and protects public water supplies, and planting trees in urban areas helps reduce environmental and health inequalities as well as temperatures during heat waves. Reforestation also creates jobs in a green recovery, for cities and rural areas alike, that will be critical as the United States and the world build back after COVID-19. 
Daley says the elements of a trillion-tree organization were already "hiding in plain sight" among the hundreds of US conservation organizations. The new US chapter of 1t.org is simply bringing many of these groups together around a common goal.
American Forests will partner with the WEF to provide the tools and technical know-how that these companies, governments, and nonprofit organizations will need to fulfill their pledges.
"If we're connecting and restoring our forests, it's not simply a climate solution," says Justin Adams, director of Nature Based Solutions for the World Economic Forum. "It is a solution that touches so many of the things we take for granted and underpins a good quality of life."
Protecting forests is good business
As one of the first American enterprises to sign on to 1t.org's trillion-tree mission, HP continues to expand its Sustainable Forests Collaborative, working across the sector with paper companies and NGOs to protect forests, drive restoration, and plant trees.
"At HP, we believe the science that dictates this decade is the critical moment to address climate change, and we know that forests play a key role in a global solution," says Ellen Jackowski, Chief Sustainability & Social Impact Officer at HP. "We can't wait any longer—the time to act is now."
Yen Lam, president of New Leaf Paper, a member of HP's Sustainable Forests Collaborative, says she has seen firsthand the evolution of the paper industry toward a more sustainable business model. New Leaf Paper is one of the largest paper companies in the United States focused exclusively on environmentally responsible paper.
"If you told me in 2005 that anybody would want to buy 100% recycled or post-consumer waste paper, I wouldn't have believed it," says Lam. "But the industry has changed, and people are more environmentally focused."
New Leaf Paper is protecting forests by eliminating the need for virgin fiber, says Paul Bradshaw, the company's COO, who adds that every ton of paper produced with 100% post-consumer paper saves 24 trees.
"In the last 18 months, we've preserved nearly 780,000 trees through sales of our product," he says.
Taking action
Since announcing its forest-positive vision in 2019, HP has donated more than $12 million to NGO partnerships to improve responsible forest management and develop science-based forestry targets.
HP has pledged support for the World Wildlife Fund's efforts to restore part of Brazil's threatened Atlantic Forest and increase sustainable management of state-owned farms and forest plantations in China, ultimately protecting 200,000 acres of forest — an area the size of New York City.
HP is also engaging its employees directly to help forests, and the company is working with the Arbor Day Foundation (ADF), another Sustainable Forest Collaborative member, to plant a tree for each of HP's 55,000 employees.
Since partnering with the foundation in January 2020, HP has contributed more than $1.1 million toward reforestation in California, Michigan, and the Mississippi River Valley. In total, HP and the ADF are working to plant more than one million trees in the United States by the end of 2020.
"HP is a great example of the enormous momentum right now around forestry," says Dan Lambe, president of the Arbor Day Foundation. "Even during this divisive time, we can all agree that planting more trees is a good thing."
More From HP, Inc.
Thursday, April 1, 2021 - 11:20am
Tuesday, March 30, 2021 - 11:45am
Friday, March 26, 2021 - 11:10am