Volunteers: People Who Are Preserving Our Parks and Places
Volunteers: People Who Are Preserving Our Parks and Places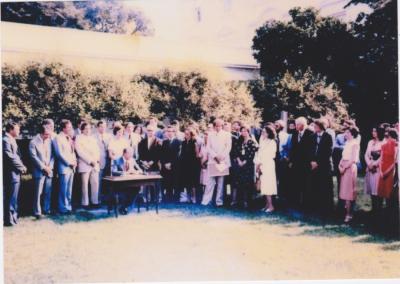 tweet me:
.@SaportaReport highlights @CoxEnterprises' #CoxConservesHeroes program in partnership with @tpl_org http://bit.ly/2yWXJiH
Monday, October 30, 2017 - 2:50pm
Everyone working on the Chattahoochee today owes a debt of gratitude to the Friends of the River.  They are our heroes.
As The Trust for Public Land works to create parks and protect land for people, we have had the honor of working with heroes like the Friends of the River all across America.  And since 2008, we have partnered with Cox Enterprises to recognize these heroes – environmental volunteers who are creating and preserving outdoor spaces. The Cox Conserves Heroes highlights how the efforts of one individual can make a powerful difference in the communities where we live, work and play.  
More From Cox Enterprises
Tuesday, November 3, 2020 - 10:35am
Wednesday, October 28, 2020 - 10:30am
Tuesday, October 20, 2020 - 11:00am