A Mohawk in the New York Fashion District
A Mohawk in the New York Fashion District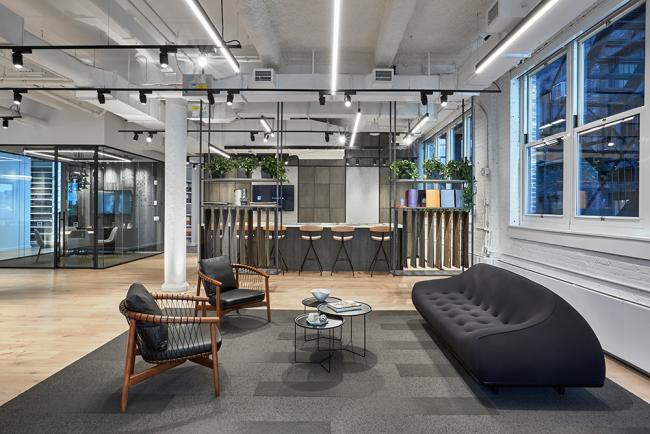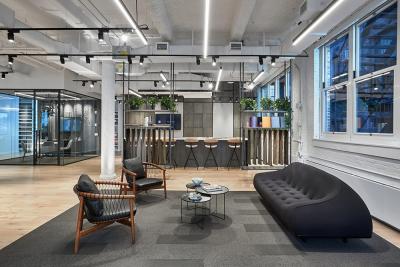 tweet me:
.@MohawkGroup's new flagship showroom in #NYC's #FashionDistrict is a testament to their commitment to #sustainability via @InteriorsSource
Friday, June 1, 2018 - 8:15am
A new face has arrived at the heart of New York's Fashion District. Mohawk Group, a producer and distributor of quality commercial flooring, opened a flagship location that evokes the company's stylish and innovative floor coverings. It's a testament to their commitment to sustainable design.
Paying tribute to the iconic location, Mohawk Group worked with Gensler to craft a showroom of clean lines, biophilic design, and plenty of natural lighting that illuminates the comfortable aesthetics.
"We have seen many beautiful and thoughtful showrooms recently and the new Mohawk showroom hits every mark! Working with Gensler, Mohawk executed on every detail, including the carefully curated materials and finishes and top consideration to health and wellness. It's a showcase of a showroom, blending the exhibition of products with a cool work environment…and an herb-garden! Beautifully done." -- Michael Stanley, Publisher of interiors+sources and ASID's i+D Magazine
More From Mohawk Industries
Thursday, May 28, 2020 - 12:30pm
Tuesday, May 26, 2020 - 10:00am
Thursday, May 21, 2020 - 10:35am