Infographic: HP Inc.'s 2018 Sustainable Impact Report Results
Infographic: HP Inc.'s 2018 Sustainable Impact Report Results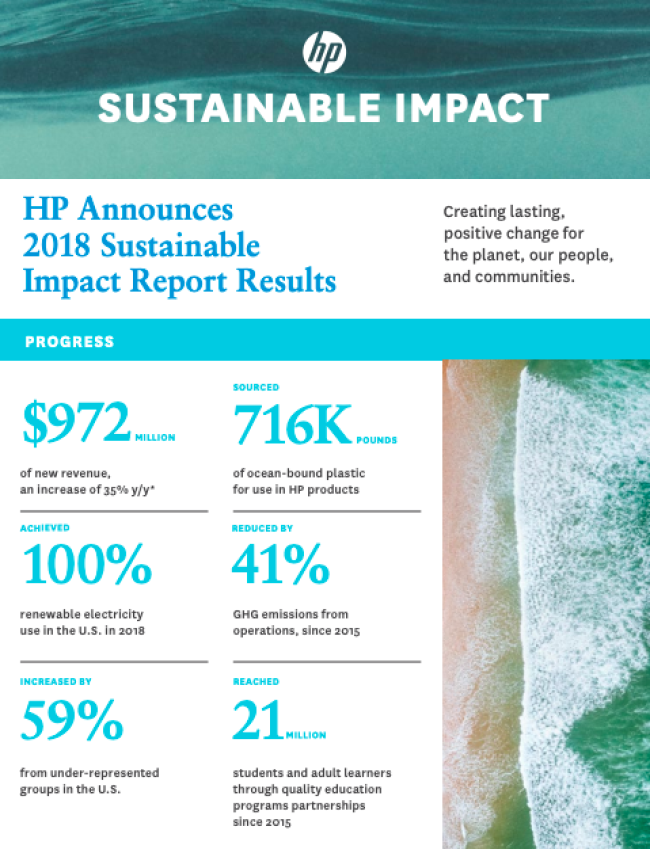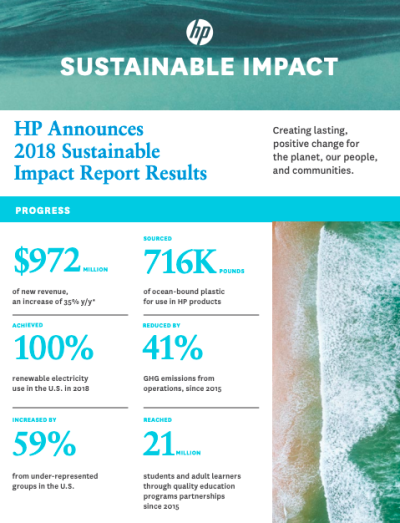 tweet me:
.@HP has reduced #ghg emissions by 41% since 2015 and achieved 100% renewable usage in 2018. Details about these results and more in @HPSustainable's 2018 Global Impact Report. http://bit.ly/2X6AavU
Wednesday, June 26, 2019 - 5:10pm
HP announces 2018 Sustainable Impact Report results that seek to create lasting, positive change for the planet, its people, and communities.
More From HP, Inc.
Thursday, October 15, 2020 - 2:25pm
Tuesday, October 13, 2020 - 10:20am
Thursday, October 8, 2020 - 12:15pm