Boost Productivity & Employee Retention: Have Everyone Work From Home
Boost Productivity & Employee Retention: Have Everyone Work From Home
New studies show that freeing workers from set office locations and hours can strengthen team culture and creativity while reducing burnout and turnover.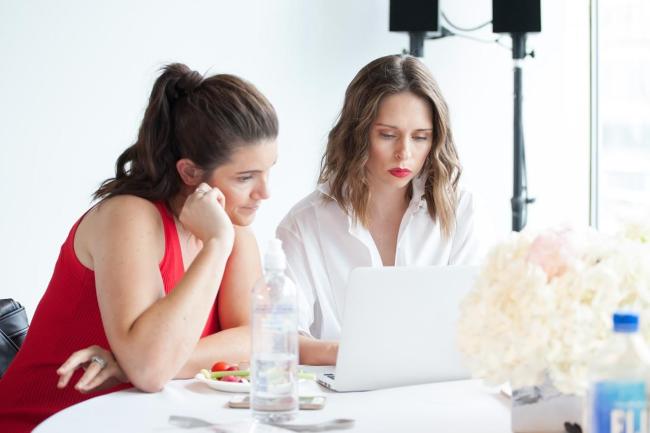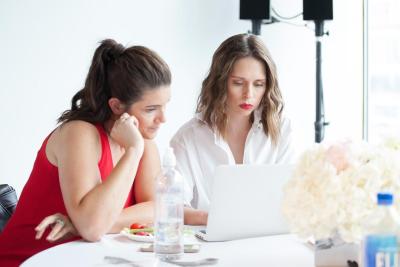 tweet me:
New studies show that freeing workers from set office locations and hours can strengthen team culture and creativity while reducing burnout and turnover. Learn more: http://bit.ly/2vscMxQ @HPSustainable
Wednesday, August 8, 2018 - 10:00am
In 2017, New York City-based communications strategist Courtney Hamilton and her fiancée decided to forgo a typical wedding, instead eloping to Costa Rica. By the time she returned to the office a week later, Hamilton and her new husband had already decided to keep the adventure going by moving to Los Angeles so he could accept a killer job they just couldn't pass up.
Her employer, a leading global health communications-and-advocacy organization, faced a stark choice: lose an important senior director who managed nearly a quarter of the New York office staff and priority client projects or adopt a new way of looking at work.
They decided to let Hamilton try doing her job remotely. Together, they developed protocols and metrics to preserve her productivity, and she started leaning more heavily on teleconferencing and chat technologies to maintain a virtual presence in the office so she would need to physically be there only periodically.
"Within three weeks, I realized I never want to go back to working in an office," she says. "It was no longer a six-mile commute — it was a six-foot commute."
The change put Hamilton in charge of her work hours, she says, letting her run her schedule in a way that maximizes her creativity and efficiency. "This wasn't just good for me," she notes. "It was good for my team and my employer as well. I can work from wherever I want — my kitchen, my terrace or a co-workspace — and this change of location is key to switching how my brain is working. Plus, working from home makes those 6:30am calls with clients in Europe feel far less brutal."
A win-win-win for employers, employees and the environment
The flexibility to work from home has long been a sought-after perk for employees. And as remote work spreads, more managers are discovering the benefits for companies, too.
The author of a recent Fast Company article discovered that when he hired remote workers, his team's culture changed drastically for the better, with the "high levels of self-motivation and responsibility" shown by remote hires "rubbing off on other team members."
Another Fast Company article deemed remote work "the new normal," citing a survey of 1,000 hiring managers. Some 63 percent currently have remote workers on their payroll, and many respondents said they expect up to 38 percent of their full-time staff to be working remotely in the next decade.
Annie Dean, a cofounder of flexible-work advocacy and data company Werk, says companies that don't evolve past requiring set work hours at set locations are putting themselves at a competitive disadvantage. Werk, which Dean founded with Anna Auerbach, conducts research that has found that flexibility offers measurable benefits to employees, employers and the environment.
A study conducted by Werk — recently released in the Harvard Business Review — surveyed more than 1,500 white-collar employees and found that giving workers more control over their time helps them avoid burnout. The researchers also discovered that employees without flexible schedules are twice as likely to leave their jobs.
The beneficial ripple effects of remote work include decreased carbon emissions from having fewer commuters on the road every day, twice a day. Having more employees work from home can also cut company real estate costs by reducing the amount of physical space they need. And it can especially boost productivity during flu season by lowering employees' exposure to airborne pathogens in the office.
Bad weather? No problem  
"This isn't the Industrial Age," says Dean. "We're in a knowledge economy, so having someone sit at an office desk for a set number of hours per day doesn't help a company's productivity. In this day and age, it's crazy to say there's this work structure, it only works one way and it works that way for everyone — that's just not how we operate anymore."
As more people experience life as it could be when they're not confined to a cubicle or a set workday, they become advocates of remote work for others. Hamilton is now starting her own communications consultancy focusing on social impact — with remote work baked into her new organization.
"In my teams, it's the norm now that when the weather is bad, I don't want them going into the office," she says. "When they get off a red-eye flight, I want them working from home, not feeling like they have to come in. Taking that pressure off helps us handle problems much more fluidly."
The technology that dissolves distance
What's making this modern style of work possible are powerful telecommunications technologies that bring minds together when bodies are physically far apart.
Companies are switching to teamwork platforms that let employees seamlessly and securely collaborate, share files, chat and video-conference. Video cameras and crystal-clear displays enable workers to look each other in the eye and read each other's emotions from opposite sides of the world, while broadband — including soon-to-be-deployed 5G connectivity — allows ever-more-massive amounts of data to flow across global networks.
The result is a gift to everyone who yearns for a more enjoyable work experience. And for companies aiming to make their labor forces more diverse and inclusive, these technologies let them tap the unique and useful perspectives of remote workers, whether they're graphic designers in Bali or engineers who also happen to be new mothers and live in Buenos Aires.
Even better tools are on the way
Alexander Thayer, chief experience architect at HP's Immersive Experiences Lab, who spends his days thinking about human-centered design and engineering, says today's technologies get us closer to that goal, but even better tools are on the way: Researchers at HP are focusing on how virtual reality can let remote technical teams work on designs together in real time.
Thayer believes successful collaboration technology needs to open up teamwork to as broad a talent pool as possible. He also sees a big role for artificial intelligence in augmenting creative collaboration, but that technology must solve human needs to provide a good experience.
"The promise of these tools is that they can make people feel that they can contribute their best effort, no matter who or where they are," he says. "I'm a big fan of virtual collaboration tools that let people express what they want and communicate how they want. People deeply crave the feeling you get when you're all making progress together."
Learn more about how HP's Immersive Experiences Lab is creating innovative solutions for modern workers.
More From HP, Inc.
Thursday, April 22, 2021 - 4:45pm
Tuesday, April 20, 2021 - 10:55am
Thursday, April 1, 2021 - 11:20am