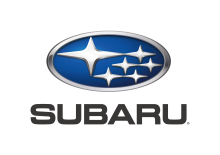 Subaru of America, Inc. (SOA) is the U.S. Sales and Marketing subsidiary of Subaru Corporation of Japan and is responsible for the distribution, marketing, sales and service of Subaru vehicles in the United States.
Subaru's Love Promise: Environment 
Loving the environment means more than loving the great outdoors. It means working to preserve it.  Follow #SubaruLovestheEarth or visit www.subaru.com/earth. 
Whether they live in our homes or in the wild, Subaru is committed to keeping all animals safe and healthy. Follow #SubaruLovesPets or www.subaru.com/pets. 
We should all have a chance to lead a healthy life. We're aiming to give as many people that chance as we can.  Follow #SubaruLovestoCare or visit www.subaru.com/care. 
Subaru Love Promise: Community 
In a perfect world, hunger would be history and hope would be commonplace. We believe a perfect world is possible. Follow #SubaruLovestoHelp or visit www.subaru.com/help. 
Subaru's Love Promise: Education 
It's our goal to make the pursuit of knowledge available to as many minds as possible. Follow #SubaruLovesLearning or visit www.subaru.com/learning. 
Over the last 12 years, through the Share the Love Event, Subaru of America and its participating retailers have donated more than $175 million to charity, with customers choosing between four national and over 1,170 hometown charities, proving there's no limit to the amount of love we can all share. Follow #ShareTheLove or visit www.subaru.com/share. 
Videos