Why Social Good Benefits Matter to Prospective Employees
Why Social Good Benefits Matter to Prospective Employees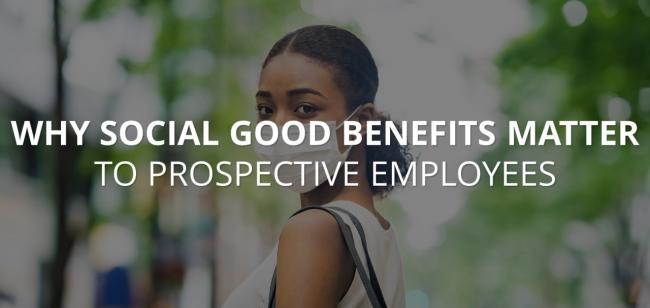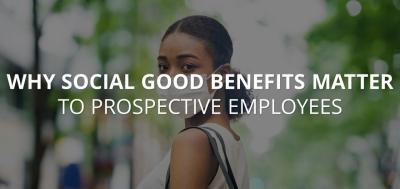 Tuesday, June 1, 2021 - 8:35am
When it comes to recruiting employees, there are probably many ways your recruitment team helps prospective employees get to know your company and its culture. After all, company culture, ethics, and work environment all make up a big part of a candidate's decision to join your team. However, there's another area that has a huge impact on a candidate's decision-making process, and it's an area that many companies are focusing on more and more. We're talking about social good.
When companies do good in their communities through corporate social responsibility (CSR) programs—like corporate volunteerism and matching gifts, for example—this reflects tremendously well on their company's overall image. That includes how prospective employees view them. At Double the Donation, we're experts on CSR and the impact it can have on both companies and nonprofits. That's why in this article, we'll discuss the key reasons potential employees care about a company's social good programs, the benefits of these programs, and how one major company in particular has had a huge impact on its surrounding community. Let's get started.
As employees seek out companies to work for in this day and age, they're focusing on more than just a company's profitability or products and services. They're thinking about the company's reputation in the greater community. In fact, according to a Cone Communications employee engagement study, 55% of employees would choose to work for a socially responsible company, even if it meant a lower salary.