Want to Try Something New in 2018?
The Taproot Foundation's lessons from launching a new initiative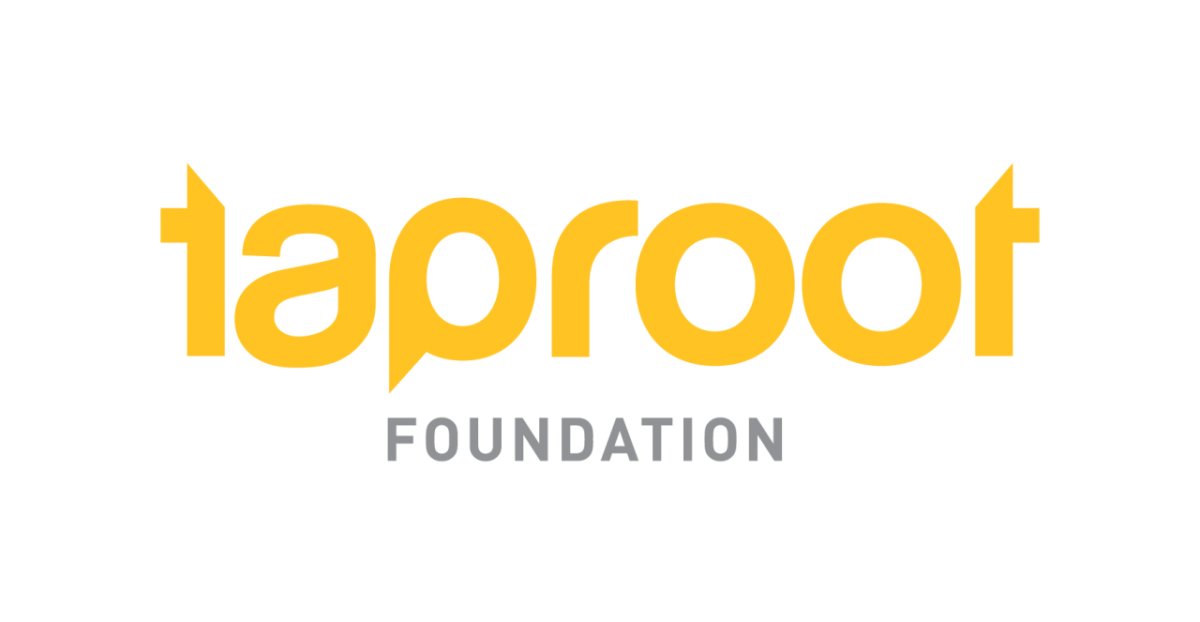 Driven by both necessity and opportunity right now, Taproot Foundation partners across the nonprofit, for-profit, and philanthropic sector all seem to be asking themselves one thing: "How can we be better?"
"Being better" often means critically assessing what you're doing, how you're doing it, and who you're doing it with. In 2017, Taproot asked those same questions and saw an opportunity: we launched "campaigns" as a way to deepen the impact of pro bono service. Taproot's campaigns use pro bono service to solve global challenges, develop personnel, and respond to the changing needs of nonprofits.
A year later, we're reflecting on what it takes to start something new.
When we asked, "What are we doing?"…
Campaigns are about expanding the power of pro bono service, so we selected three focuses where human capital can make a substantial difference. Through campaigns, we harness our highest level skills to end hunger and food insecurity. We strengthen our nonprofit and corporate leaders by using pro bono service to practice essential leadership skills and solve leadership deficits, gap, and inequalities in the social sector. And finally, we empower nonprofits to more strategically understand, adopt, and use technology and tech talent to transform their organizations
To accomplish these goals, we quickly realized:
Ongoing external validation is required. Taproot is a pro bono expert, not a food, technology, or leadership expert. So we identified and reached out to partners who knew these topics well: food funder consortiums, nonprofit leadership experts, technology funders, etc. We listened to their expertise, and then collaboratively honed in on where Taproot's expertise could be an additive resource. 
A willingness to change course is necessary. Our campaigns were a lesson in classic Research & Development (R&D). For instance, we originally thought that the way corporate employees build leadership skills through pro bono service could also be applied to the nonprofit receiving the support. But leadership funders and nonprofit leadership experts guided us in another direction. They suggested we focus on building the leadership skills of the nonprofit participant as a way to ensure the success of other organizational effectiveness projects. Being willing to change our approach meant a stronger application of the leadership topic to the social sector. 
How are we doing it?
Once we knew what we wanted to accomplish with campaigns, we needed to figure out how to get there. This part was about identifying a structure that would empower our stakeholders to understand, co-create, and really own the power of campaigns. To do this, we found:
Cross-sector dialogue is key but challenging. Convening stakeholders helps shed light on how different sectors approach the same issue. This lets participants share common practices and ultimately create more transparent partnerships. But convening can be tricky. Here's why and how we're adapting:


Co-design means proposing open-ended questions that don't necessarily have answers. Taproot is learning how to create prompts that encourage exploration of a topic rather than questions that lead to prescribed outcomes. 
The sectors vary in how they approach a topic, but often share common challenges. For instance, with many nonprofits leadership equity is needed most at the Board level. For many businesses, leadership equity cuts across several levels of management and personnel, not just the C-Suite. While the focus on who constitutes a "leader" may differ, all sectors find it difficult to convince leaders that investing in equity is important. Taproot is learning how to better structure panels and presentations to bring out these various approaches. This means having all sector voices represented and highlighting real-life successes and challenges from all groups.
Who are we doing it with?
Campaigns were a new direction for Taproot. This ended up meaning two things. First, we had to find the right partners who were willing to "go there with us." And second, we had to find the right partners who were going to get us there. What this meant was:
An early-stage supporter was risk-tolerant, comfortable with ambiguity, and trusted us. Taproot is a proponent of mutually-beneficial partnerships. Being candid about expectations and one's willingness to experiment helps mitigate problems down the line. With campaigns this was vital. Much of what we were doing was unchartered territory and we needed supporters who were willing to explore this terrain with us. For instance, Prudential and Taproot have partnered for almost a decade. Prudential's support of Taproot's leadership campaign allowed Taproot to convene multi-sector stakeholders on this topic, while also presenting a real-life success story of  Prudential's own pro bono for leadership development program. Similarly, VMware focuses on engaging their people to transform technology, empower their customers, and enable nonprofits to build capacity. Taproot and VMware's Transforming Technology Pro Bono resource was a perfect way for VMware to exemplify these commitments and broaden the applicability of technical talent to the social sector. 
Taproot needed to tap into the expertise and credibility of those already in the space. Leadership often means maximizing the abilities of those around you. To reach the right audiences, to ensure we were on point with rising trends, and to build upon work already being done in the food, leadership, and technology space, we continually brought in outside experts to lead discussions and help shape content. The Hunger Volunteer Collection, Alliance to End Hunger, Nonprofit Leadership Alliance, and Idealware are a few of the experts we've partnered with over the year. In 2018, we're focusing on deepening the roster of outside experts who can help us shape campaigns.
A new year means a new start. As we all strive to "be better" in 2018, Taproot hopes our own experience motivates you to try something new.
Interested in what's in store for Taproot's campaigns in 2018? Stay tuned as reveal more in January.
About the Taproot Foundation
Taproot Foundation, a U.S. based nonprofit, connects nonprofits and social change organizations with passionate, skilled volunteers who share their expertise pro bono. Taproot is creating a world where organizations dedicated to social change have full access—through pro bono service—to the marketing, strategy, HR, and IT resources they need to be most effective. Since 2001, Taproot's skilled volunteers have served 4,600 social change organizations providing 1.5 million hours of work worth over $160 million in value. Taproot is a national organization with offices in New York City, San Francisco Bay Area, Los Angeles, and Chicago and is leading a network of global pro bono providers in over 30 countries around the world. 
www.taprootfoundation.org @taprootfound