Volunteering Is "Me Time"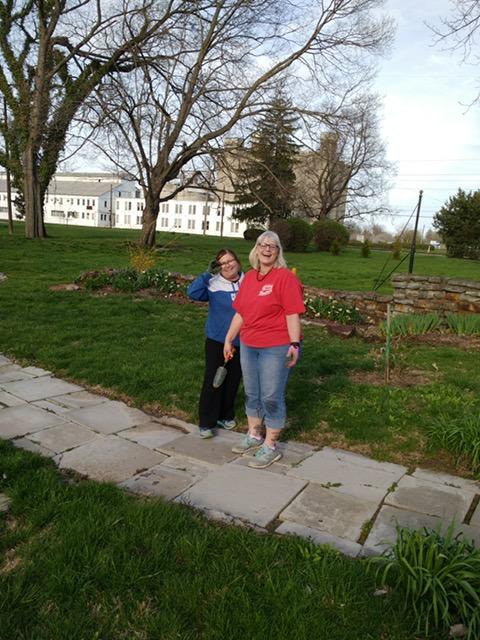 Domenica Robinson, Humana's Volunteer of the Year
When your schedule is crammed full of work obligations and caregiving for family members, how do you squeeze in some much-needed "me time?"
If you take the advice of Domenica Robinson, Humana's 2017 Volunteer of the Year, you'd find a volunteer activity that makes you feel happy and connected to your local community.
"Giving back to my community gives me 'me time.' It's what I do for myself to feel good while also giving back to my community," Domenica said. "I truly enjoy volunteering and giving people a little sunshine in their day – it makes me feel so good."
Domenica, a Work Content Specialist who works from home in southern Indiana and stays busy caring for her grandson and her aging mother, is Humana's 2017 Volunteer of the Year.  She tracked 178 volunteer hours in the Humana Volunteer Network in 2017 – and more than 700 hours since 2008! Her very full volunteering schedule includes time at Kindred Hospice spending time with dementia and terminally ill patients, Floyd County Animal Rescue, and serving as a "master gardener" at local 4H clubs, parks and universities.
Humana selected Domenica as Volunteer of the Year based on her commitment to community well-being and the transformational impact of her volunteer work. She will receive a $10,000 grant from the Humana Foundation to Floyd County Animal Rescue League, one of the nonprofit organizations where Domenica volunteers.
Volunteerism is a tangible way Humana can impact the health and well-being of the communities we serve in a personally meaningful way while also increasing our own well-being and sense of purpose. Visit the Humana Volunteer Network (go/HVN) to find a volunteering opportunity in your community.