Virtually Experience Our Porter Novelli Purpose Summit: The Era of Stakeholder-centered Business
Virtually Experience Our Porter Novelli Purpose Summit: The Era of Stakeholder-centered Business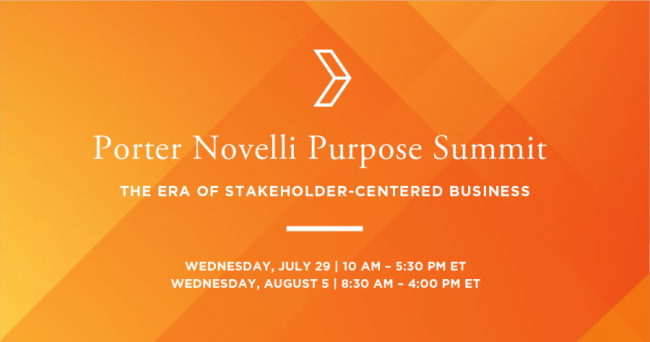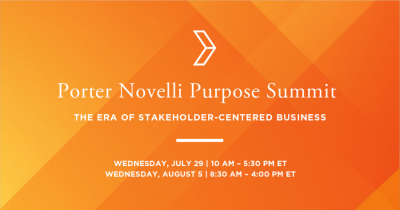 Tuesday, August 11, 2020 - 2:55pm
The COVID-19 pandemic, a reckoning of social justice, a global recession and a resounding call to action for all sectors to more deeply drive impact has fundamentally altered business today. To ensure short-term survival and long-term success, businesses must now consider the quickly changing expectations of their full range of stakeholders – employees, communities, consumers, investors and partners – and embrace the intersectionality of the issues we face as people, in business and around the world. 
Today, we launch the virtual edition of our "Porter Novelli Purpose Summit: The Era of Stakeholder-centered Business," the second installment in our summit series, which dives into the evolving mandate for business and how actions taken today will build the resilient brands of tomorrow. Here, we share insights from our own research, paired with perspectives from business leaders, partners and clients who are paving the way to a better future – from leading by example in diversity, equity and inclusion to internal change management programs and policies that enable brands to advance systems-level change.
With the partnership of brands, such as Harvard Business School, PVH's Tommy Hilfiger, American Cancer Society's Cancer Action Network, One Young World, Mars, American Express and others, we are excited to bring you each of these thought-provoking sessions and hope you enjoy.