Video | How Virtual Reality is Creating a New Frontier in Pain Management
Video | How Virtual Reality is Creating a New Frontier in Pain Management
As the country faces the ongoing opioid crisis, doctors ad patients are finding an alternative treatment for pain in virtual reality.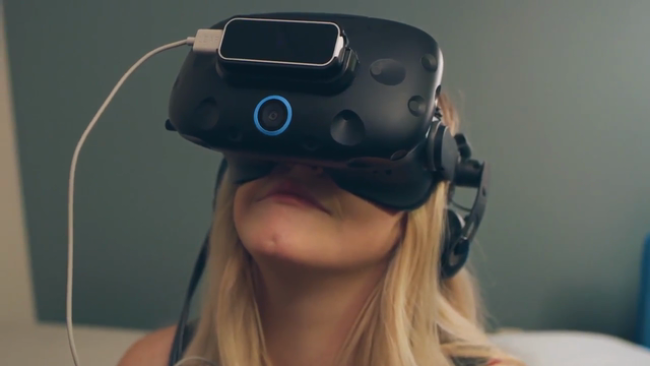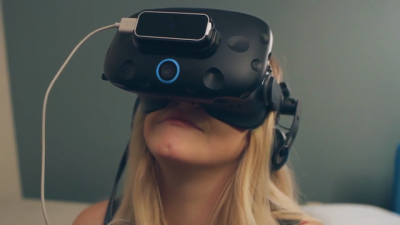 Wednesday, March 13, 2019 - 2:00pm
One year ago, Bonnie Honjas was riding in the back seat of a car in Oregon when a semi truck sideswiped her vehicle and dragged it down 700 feet of highway. The accident left her with nerve pain in her neck, left shoulder and arm.
Honjas tried everything from chiropractic medicine to traditional physical therapy to ease her discomfort. But nothing helped. A massage therapist, she was unable to work, making her even more worried that she might never heal.
But then she met with a physical therapist at Providence Health & Services in Portland who's helping her find reprieve from her pain with a high-tech treatment: virtual reality.
HP is partnering with Firsthand Technology, a VR healthcare company, to equip healthcare centers like Providence with new innovations for helping patients with pain management. Through the use of therapeutic games, VR is helping doctors and patients like Honjas think about and treat pain in new ways. Lately, Honjas has found relief in a Firsthand game called GLOW! that temporarily immerses users in a dreamy, firefly-filled virtual forest, effectively interrupting the brain's pain signals and giving patients a mental respite from their chronic physical discomfort.
"I think that my pain goes away because I'm taken to a different world where I don't feel the negative thoughts, or think of the negative thoughts," she says. "I just am there trying to catch fireflies."
Short sessions provide long-lasting relief
VR games can provide a fun and also curative distraction from physical pain while a patient is wearing a headset. But healthcare providers say that the palliative effects of the game last longer than the VR experience itself.
Anne Huffington-Carroll, the lead physical therapist at the Providence Northeast Rehabilitation clinic in Portland, is working with Honjas on her treatment. She says patients come out of their VR sessions feeling much freer in their movements.
"Virtual reality creates an environment that probably doesn't have any preconceived notions. It lets individuals walk into an environment that's completely different and is purposely designed to be soothing," she says.
In GLOW!, you digitally link your heart rate to the game before plunging yourself into a virtual nighttime forest. The calmer you are, the more fireflies appear in your fists, which you can then scatter into the sky before you. Another Firsthand game called COOL!  lets patients immerse themselves in a game of paintball against a virtual team of otters.
"We take that person to an experience for a while that they may not have had,"  says Dr. Shorin Nemeth, the medical director for oncology palliative care and comprehensive pain services at Providence. "It shows them that they can focus, or their brain can focus on something other than that suffering. Sometimes just those moments are powerful enough to help that person understand that they do have the ability to get out of pain."
'Digital immunotherapy'
Howard Rose, the CEO and co-founder of Firsthand, has seen his games ease the pain of pancreatic cancer patients and burn victims.
"What makes VR really effective for healthcare is that it puts the patient at the center and it activates the patient's own internal ability," Rose says. "I think of it as digital immunotherapy. We're using the powers that we all have internally to be healthy, to be active, to relax, to perform at our best level. And VR enables people to access that."
Scientific evidence that VR pain treatment works is emerging as well. A 2018 study in the International Journal of Virtual Reality indicated an average of a 66 percent reduction in pain during the VR session and a 45 percent reduction in pain immediately after the session for all 10 participants. At Providence, Nemeth's study using the technology showed a 30 percent reduction in pain, and about a 20 percent reduction in opioid use.
A much-needed new path for pain management
Prescribing opioid painkillers as part of a traditional approach to pain management is common in the United States, but the practice has catalyzed a nationwide opioid addiction crisis. Over 130 Americans die each day after overdosing on opioids, and roughly 21 to 29 percent of patients who are prescribed opioids for chronic pain misuse them.
Finding solutions for pain relief that aren't pills has never been more important, says Nemeth. He tested the HP-powered Intel® Core™ i7 processor based-VR systems in a clinical trial last year after reaching out to Firsthand about its technology.
"We [used to say], 'OK, you have pain, I will give you a pill, and now your pain is fixed,'" he says. "But data came out and said that prescribing opioids, for instance, isn't really making anyone any better."
As more and more hospitals and healthcare centers explore VR as a tool for pain management, it stands to not only bring much-needed relief to pain sufferers, but also to become an important front in the fight to treat pain without opioids. Industry analysts predict the market for healthcare applications using virtual and augmented reality will reach $5.1 billion by 2025, reaching more than 3 million patients.
"For a patient who has suffered with chronic pain for a great number of years, five minutes of relief, or 20 minutes of relief spent in a virtual reality headset might not seem like much, but to them, those moments are priceless," Nemeth says.
Learn how technology is helping to fight maternal mortality worldwide.