Viacom Shares Global, Cross-Brand Message for National Coming Out Day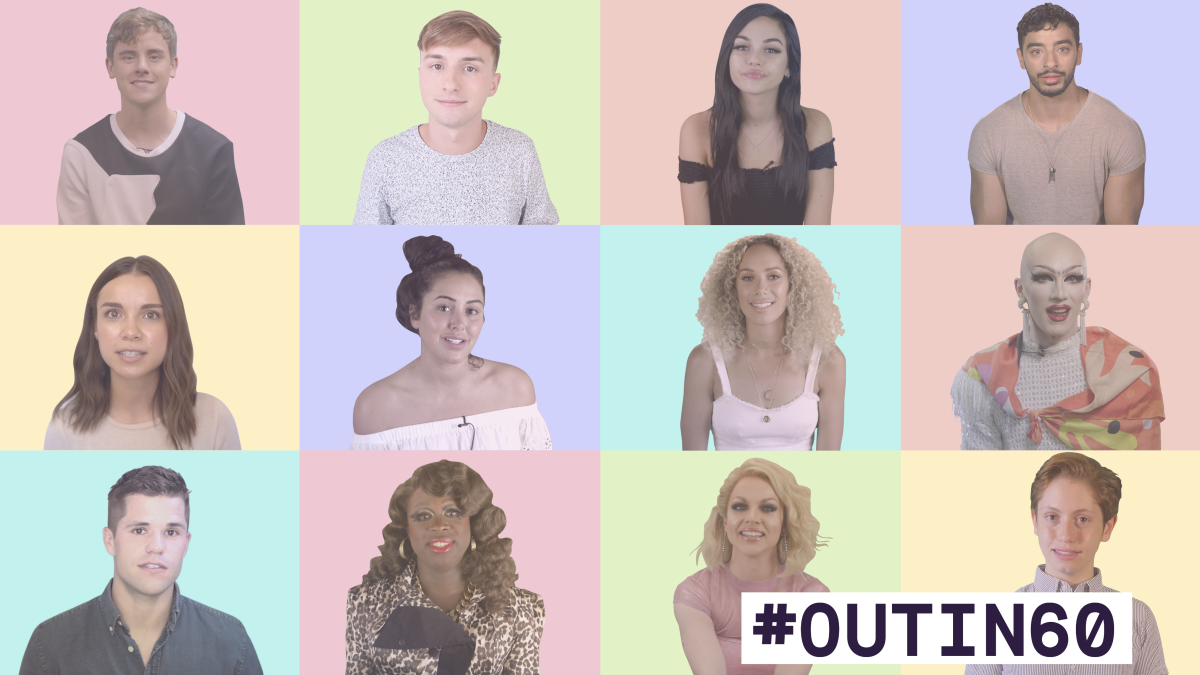 What started with a march in 1987 has continued to grow in momentum as individuals ban together to celebrate coming out as lesbian, gay, bisexual, transgender and queer (LGBTQ) – or as an ally. National Coming Out Day (Oct. 11), created by the Human Rights Campaign, works to promote a safe world for LGBTQ individuals to live truthfully and openly. Now, one brand is harnessing its global platform and network of influencers to spread that message of openness and acceptance far and wide.
This National Coming Out Day, Viacom International Media Networks used its global reach to celebrate and support of the act of "coming out." The campaign, called "Out in 60," invited individuals to share their stories of coming out to the world. The effort kicked off with more than 50 international influencers from diverse backgrounds including musicians, comedians and athletes such as RuPaul, Leona Lewis, Charlie Carver and more, who shared their inspiring and emotional stories through 60-second videos. And to ensure the message reached a massive audience, Viacom enlisted its individual brands of MTV, VH1, Logo, BET, Channel 5 and Comedy Central to promote the videos – not only on television but through each network's digital and social channels. 
To continue reading, click here.