Verizon Makes 250,000 Tree Commitment With the Arbor Day Foundation to Restore Hurricane Destroyed Tree Canopies in Forests and Communities
Verizon Makes 250,000 Tree Commitment With the Arbor Day Foundation to Restore Hurricane Destroyed Tree Canopies in Forests and Communities
Verizon Expands Partnership With Arbor Day Foundation Through the Hurricane Tree Recovery Program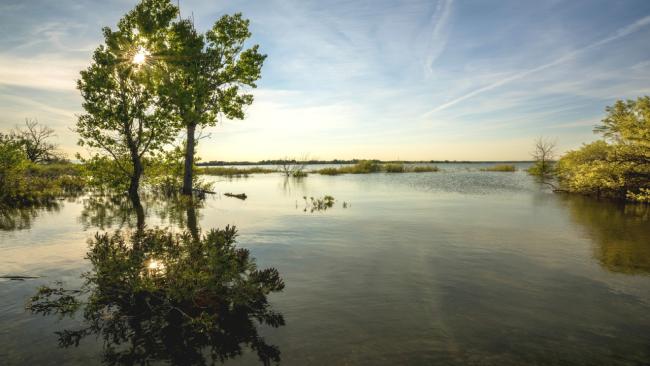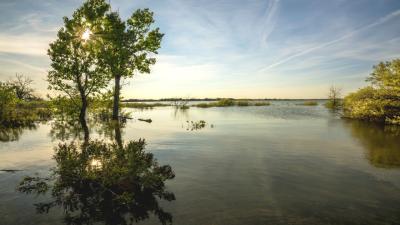 Thursday, December 21, 2017 - 7:00am
LINCOLN, Neb., December 21, 2017 /3BL Media/–  The Arbor Day Foundation announced today an expanded partnership with Verizon as part of its newly launched Hurricane Tree Recovery Campaign. Verizon has committed 250,000 trees as part of the tree restoration efforts in Texas, Florida and Puerto Rico. This comes on the heels of Verizon's existing partnership with the Arbor Day Foundation, which has planted more than 100,000 trees over the past year and a half.
"Verizon continues to be a leader in tree planting in our great nation, not only as stewards of our national forests, but now, through this commitment, stewards of our communities as well," said Dan Lambe, Arbor Day Foundation President. "Because of Verizon's expanded commitment to tree planting, communities affected by the recent hurricanes will be on their way to regaining the benefits that the lost trees provided such as clean air and water, as well as natural beauty."
In October, in the wake of hurricane devastation in Texas, Florida and Puerto Rico, the Arbor Day Foundation unveiled a brand-new hurricane tree recovery campaign to get millions of trees back in the ground. The hurricanes damaged and destroyed millions of trees in yards, parks and forests across the states and territory. Insurance will often cover the cost to rebuild structures, but not the trees and landscapes of a community.
"Thousands of people are continuing to feel the impact of the hurricanes, including our customers and employees. We have made a commitment to aid in disaster relief efforts, and do our part to repair the communities affected by these storms," says Jim Gowen, Chief Sustainability Officer for Verizon.  "An important part of this effort is restoring vegetation, and we are proud to expand our partnership with the Arbor Day Foundation to join them in this mission."
The hurricane tree recovery campaign, which is part of the Arbor Day Foundation's Community Tree Recovery program, will not only be helping the states of Florida and Texas and the territory of Puerto Rico but will also be assisting other communities devastated by natural disasters that occurred in 2017.
To see how you can get involved and make an immediate impact, please visit arborday.org/hurricanes.
###
About the Arbor Day Foundation
Founded in 1972, the Arbor Day Foundation has grown to become the largest nonprofit membership organization dedicated to planting trees, with more than one million members, supporters, and valued partners. Since 1972, more than 300 million Arbor Day Foundation trees have been planted in neighborhoods, communities, cities and forests throughout the world. Our vision is to help others understand and use trees as a solution to many of the global issues we face today, including air quality, water quality, climate change, deforestation, poverty and hunger.
As one of the world's largest operating conservation foundations, the Arbor Day Foundation, through its members, partners and programs, educates and engages stakeholders and communities across the globe to involve themselves in its mission of planting, nurturing and celebrating trees.
More information is available at arborday.org.
About Verizon
Verizon Communications Inc. (NYSE, Nasdaq: VZ), headquartered in New York City, has a diverse workforce of 160,100 and generated nearly $126 billion in 2016 revenues. Verizon operates America's most reliable wireless network and the nation's premier all-fiber network, and delivers integrated solutions to businesses worldwide. Its Oath subsidiary reaches about one billion people around the world with a dynamic house of media and technology brands.