Using Technology to Fight Maternal Mortality Worldwide
HP and the WONDER Project are working together to make childbirth safer for women everywhere.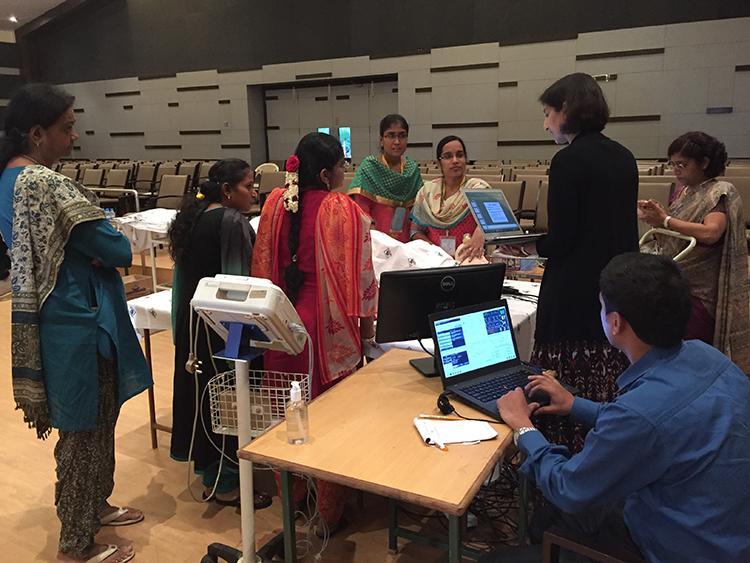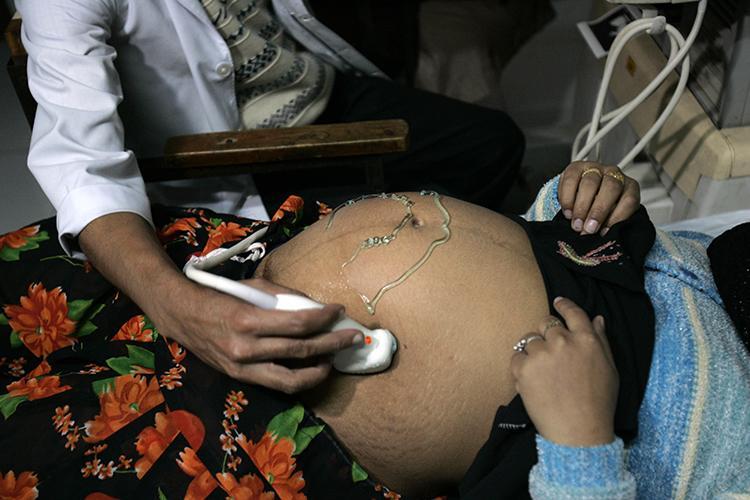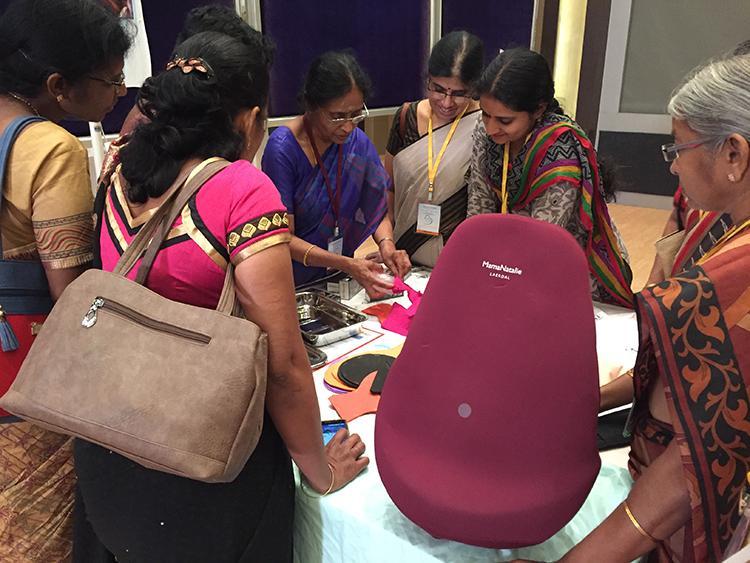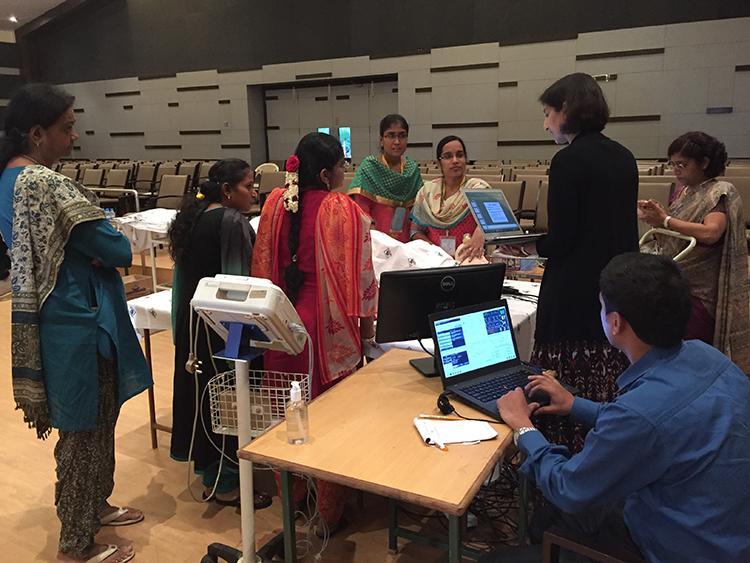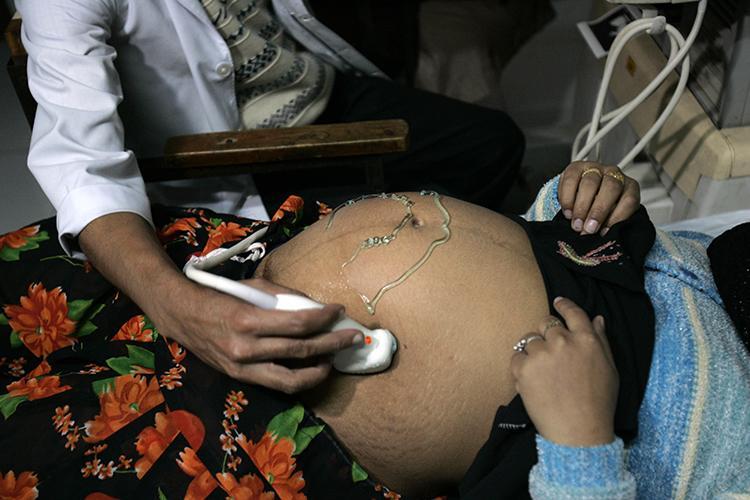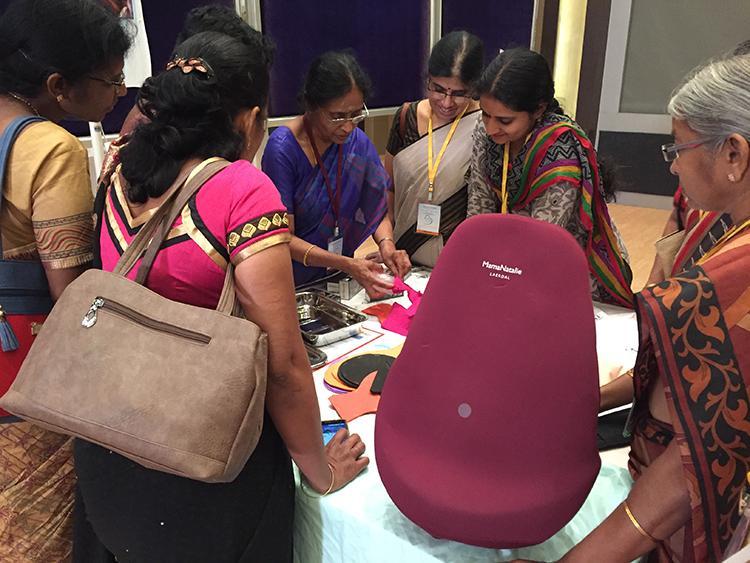 At the Thanthai Periyar Government Headquarters Hospital in the southern Indian state of Tamil Nadu, 40 women may be in labor at any given time with a single doctor on a 24-hour shift attending to all of the patients. The ward is packed and hectic. The doctor is tired and working under immense pressure. Lives are on the line.
How can one doctor keep track of every soon-to-be mother, detect any dangerous change in vital signs, and intervene quickly to prevent complications— or worse, death?
Dr. Narmadha Kuppuswami, an Illinois-based obstetrician and gynecologist with nearly 40 years of experience, may have the answer.
As the founder and project coordinator of the Women's Obstetrical Neonatal Death Evaluation & Reduction (WONDER) Project, Kuppuswami and her team are working with HP's Global Healthcare Solutions group to develop tools and protocols to reduce maternal mortality.
Kuppuswami wants to develop a framework for a global system of cloud-based electronic birthing centers, where highly trained obstetricians can guide skilled maternal care no matter where the patient is located. They're piloting the project in India, and have multiple upcoming programs in the United States, as well as possible programs in East Africa and the Middle East.
"Now that I've gathered knowledge and experience, I have to put it to use to see how we can reduce maternal mortality in India — and the world," she says.
A global issue, a technological solution
According to the World Health Organization (WHO), about 830 women die every day from preventable causes related to pregnancy and childbirth. For example, while 99 percent of all maternal deaths occur in developing countries, even in the United States, maternal mortality rates are on the rise, and more American women die of pregnancy-related complications than in any other developed country. The issue is a global challenge around the world.
WHO estimates that three-quarters of all these deaths are caused by severe bleeding, infections, pre-eclampsia and eclampsia (dangerously high blood pressure) in the third trimester, complications from delivery and unsafe abortion. But the risks of childbirth can be mitigated with the help of technology, accurate data collection and easy-to-implement, common sense protocols.
"The goal is to put the right hardware and software in the hands of clinicians, so that they can provide the best possible care — as well as patients, so that important data can be collected even outside of the clinical setting," says Frances Ayalasomayajula, population health worldwide lead at HP Global Healthcare Solutions.
"In the context of maternal mortality, we have a huge opportunity to reduce preventable deaths," she adds.
Identifying risks in real time
At the heart of the WONDER Project is an electronic health record (EHR) system featuring a color-coded vital signs chart that helps doctors and nurses quickly identify patients who are at risk of acute complications.
To make care more efficient, the WONDER team places a wearable biometric device on patients that checks their pulse, blood pressure, oxygen saturation level and respiratory rate, and automatically updates the WONDER EHR system via Bluetooth. An application built by the WONDER team and installed on HP notebooks and tablets pulls the data directly from the biometric device and transmits it to HP Healthcare Edition displays at nurses' stations.
The WONDER EHR system then uses three color codes –– green, yellow and red –– to indicate whether changes in vital signs, pulse rate, blood pressure and temperature are deemed normal, at risk or dangerous. If the patients' vitals change for the worse, an alarm sounds and the system provides possible diagnosis and treatment guidelines.
"When more than two values fall on yellow or one value falls on red, it gives an alarm, which indicates an acute emergency requiring immediate medical attention," explains Kuppuswami. "That's the basis of WONDER."
Instead of darting from one patient to another, unsure of whose conditions are stable and who might be teetering on the brink, a doctor caring for several dozen women in labor at a hospital can get a real-time view of who needs medical attention.
"Once the alert comes, the patient should be able to get treatment within one hour," says Kuppuswami. "That is the target."
WONDER in action
At the Thanthai Periyar Government Headquarters Hospital, where the WONDER Project is in full swing, a patient was recovering in the postpartum unit two days after she suffered a stillbirth. Her biometric device registered a high blood pressure reading, which triggered the red alert and sounded an alarm from the HP monitors. Doctors leapt into action, treating her with hypertensives to bring down her blood pressure.
At another Indian hospital, a woman checked in two days before her scheduled delivery date. On the morning of her second day there, she developed pre-eclampsia, and the alert system quickly notified the doctors. She was given medications and told to rest, but her blood pressure remained high. Doctors got the alert again and gave her an injection of magnesium sulphate. They determined a natural birth would be too risky, so she was taken to an operating room for a caesarean section. Today, both mother and daughter are healthy.
"Normally, they don't check blood pressure on a routine basis, because there are so many patients," says Kuppuswami. "The only reason we picked this up was because of the routine monitoring of blood pressure." Kuppuswami adds that if the problem had gone undetected, the patient could have experienced a serious complication like cardiac arrest or eclampsia, which can cause life-threatening seizures.
Along with individual success stories like these, the WONDER Project is showing promising results on a broader scale. Kuppuswami says there's been a significant decrease in transfers from the three participating general hospitals to medical college hospitals, where patients experiencing complications are sent for more sophisticated treatment. She says this suggests a reduction in the overall number of complications, possibly thanks to the alert system.
Expanding access to maternal health care
But what about the women in far-flung places who can't even make it to the hospital? Hours of travel along bumpy, unpaved roads may be their only connection to a proper health facility, and they can't afford to waste that time when an emergency strikes.
To address these challenges, the WONDER team has expanded the project to several primary health care centers in rural locations in India. To raise awareness, they've produced and distributed educational videos about pregnancy- and childbirth- related complications.
"All of these recordings will be done in local languages and in simple terms, without using medical terminology," Kuppuswami says. "Patients will understand the seriousness of problems such as anemia and sepsis, pre-eclampsia and eclampsia, and the warning signs."
In addition, health care workers meet patients in their villages to collect data on their vital signs and alert women who need medical care before their situation becomes urgent. Meanwhile, the information is stored on HP tablets, and workers upload it to a server once a network connection is available, creating an electronic record for future reference.  
This is the first step toward Kuppuswami's vision of establishing electronic birthing centers around the world. She envisions hospital labor wards that are connected to primary health centers in remote areas — similar to electronic intensive care units, which use telecommunications technology to diagnose and treat patients remotely.
Obstetricians at the hospitals would receive WONDER EHR data from patients within eight seconds thanks to the cloud-based system. They would then provide medical guidance to care workers out in the field, even arranging to airlift patients if necessary.
"I want to take this global," says Kuppuswami. "The electronic birthing center could be anywhere."